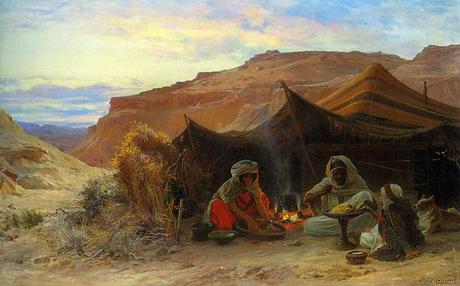 Artist: Eugene Alexis Girardet (French 1853-1907)
Title: Bedouins in the Desert
Medium: Oil on canvas
Size: 3' 6.48" x 26.1"
This is a rather large painting and as a photographic reproduction looses a lot of it's impact. When looking at sections in detail Giradet's superb handling of the paint can be better observed. For example 
note how he used a very chromatic orange both on the ground and on the woman's cheek to give us a feeling of the intense heat generated by the camp fire.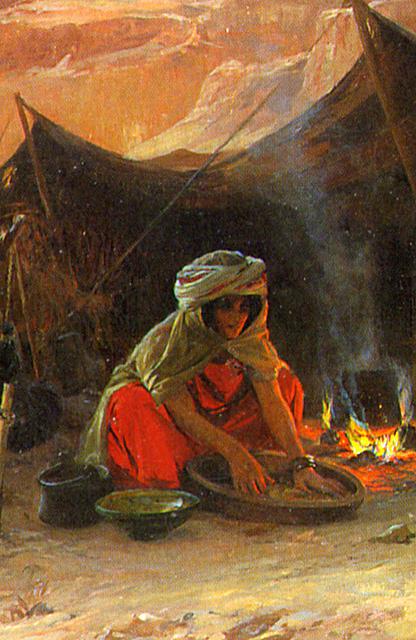 Here he livens up a bland desert which usually is in muted tones by introducing blues orange and yellow. I love it when sections of a painting can almost be a painting in themselves. This landscape setting is anything but boring and catches our attention by the clever manipulation of colors.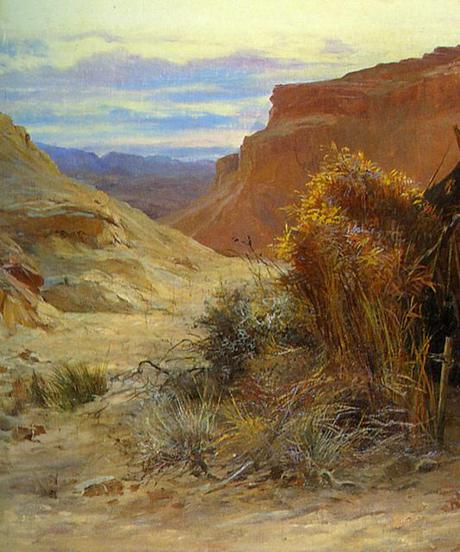 As a  fine figurative painter the figures are painted solid but not over worked. It is almost as if the artist intended to impress us with an overall feel of what a moment at a campsite of a Bedouin family would be like, rather than having us be enamored with the figures themselves.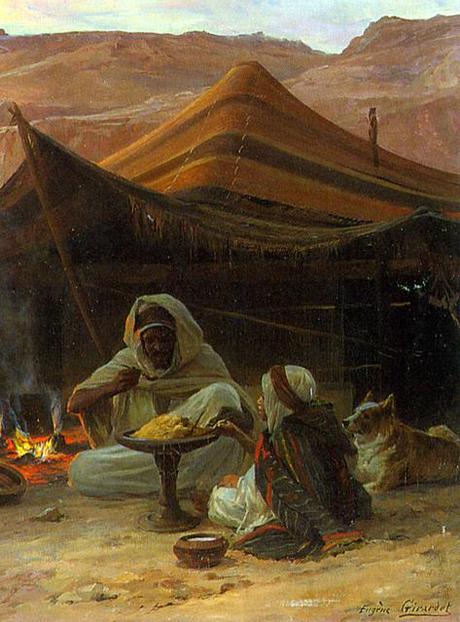 ~
Painting Commissions are Happily Accepted ~
 Layaway Plans are Available!
★Thank you for Visiting!★