Become a Professional Chef! Get Trained & Work in Dubai
The food industry is the fastest growing and largest employing industry in the world. Professional Chef Training Institutes producing well-trained Culinary professionals of the required standards & skills are in great demand, not just in Dubai but all over the world. 
Having said that, being professionally trained in the art of cooking from an accredited school is very important as internationally recognized qualifications in culinary arts could open doors to greater opportunities in the hospitality industry.
When you know you're passionate about food, love to cook and want to build a successful career as a Professional Chef, then you need to start with choosing a good chef training center or an institution that offers a culinary training program that suits you best. 
It's true that there have always been serious debates on going to a culinary school to learn culinary arts. We still have the old school culinary professionals who believe in the traditional way of learning from the kitchen alongside the cooks and experienced chefs, and on the other hand, there are professionals who don't approve of a culinary career without any formal training on the fundamentals from a culinary school.
Today, cooking is no longer just about making some good food to eat; it's about the harmonious combination of Art & Science coming together based on knowledge, techniques, processes, safety standards required and also well presented to create an experience that pleases the body, mind & soul.
Now, where do you learn all these from?
Yes, from a good Culinary School of course, where the aspiring chefs acquire the necessary knowledge, skills & standards in culinary arts that help prepare them to work in this challenging industry with much confidence & flair.



Benefits of going to Culinary School
· Learn all the necessary technical skills, knowledge and standards.
You might be a good cook but in a culinary school, you will learn the nuances of the trade in a technically right way based on the industry standards required.
· Hands-on Experience
If you're planning to get into the food industry, going for a professional chef training program will always benefit you with hands-on experience. 
You may have the opportunity to be a part of several food events, internships or on-site training experiences which may not happen otherwise.
· Learn to handle the kitchen operations
Culinary courses not only hone your skills to work with food but simulate an environment that will prepare you to handle a much-stressed industry kitchen where everything is made to run on task delegations and crucial time management.
· Gives you flexible career choices within the Industry
Interest in food doesn't always have to lead you to a career in the kitchen. There are many, who after the completion of a course in Culinary end up getting a holistic perspective of the industry that in turn leads them to a wide array of career options to choose from within the industry.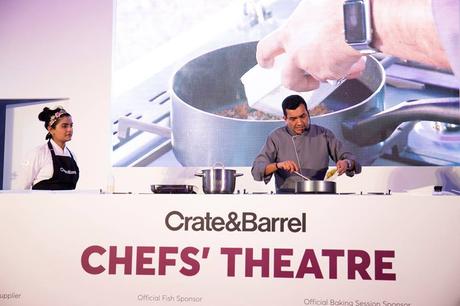 Culinary Schools in Dubai
With a whopping Multi-Billion Dollar Industry, Dubai is one of the fastest growing hospitality hubs in the world.

From the towering Burj Khalifa, the tallest building in the world, to the beautiful water bodies and habitats that has spread across various islands, Dubai will continue to be a dream destination for tourists searching for luxury & extravagance, including the upcoming EXPO 2020 that will all lead to building a much firmer foundation for the hospitality industry in the region.




Studying and working in a city with a well-established hospitality industry of world repute will not only give you the exposure of international industry standards but the work experience here but will also help you easily find more opportunities across the globe.




The award-winning Culinary school such as the International Centre for Culinary Arts, (ICCA Dubai), counted amongst top ten culinary institutes in the world, offers Vocational Education Training with Internationally Accredited Qualification in Culinary Arts that check all the indicators listed above to help you work towards your successful culinary career at the earliest.
ICCA Dubai Professional Cooking Training Programs
The Professional Diploma Programs at ICCA Dubai in Cookery & Patisserie, trains and equips the aspiring chefs in industry best practices for a work placement in the Hospitality & Cruise Line Industry internationally.
Keep in mind that, once you have an internationally recognized qualification in culinary arts, then the possibilities of career growth in the hospitality industry is not limited to working in the kitchen. It's food industry we are talking about which is never going to go out of demand.
Industry Work Experience & Placement Program
The ICCA Dubai - Industry Work Experience Placement Program (IWEP) is an industry integration program specially designed for students wishing to join the industry as Professional Chefs.
The said IWEP includes all aspects of employ-ability training such as Interview preparations, personality development - all round grooming & poise, industry attitude & confidence building, technical knowledge reinforcement, and trade test taking to help the Student Chefs trained to seamlessly integrate, effectively deliver and excel in the workplace.
ICCA Alumni do it all in the food world; they are successful Chefs, Restaurant Owners, Hospitality Managers, Entrepreneurs, Food Stylists, Food Writers and many more. And, why not, when you have learnt it all from the best, then you know that the Sky is the limit.
To learn more on how to start your Career in Food through formal training… Visit 
ICCA DUBAI