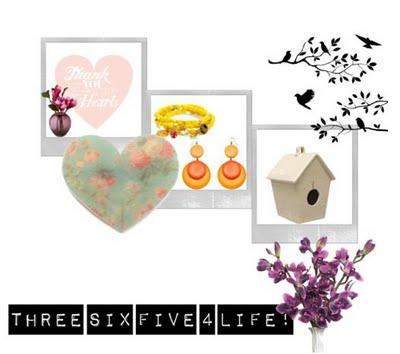 My first Polyvore 'set.' 
I came across a new site today called Polyvore.
 I chanced upon it through the Photographer Cafe blog.And I think it will be my new playground when I have some downtime to myself - either that or I will play around with it tonight and forget all about it by tomorrow in my whirlwind of baby care and daily grind.Anyway, it reminds me of those paper dolls you could dress up that I had when I was a kid - and I even put one of them in the sink to 'wash' them. Yeah that didn't turn out very well at all.And it allows me to erm, express myself or some nonsense like that when in all reality it's grown-up playground time. On the Internet.So, what's the point of Polyvore? Well it's for two main audiences (in my opinion.) Firstly it's for those who know what's what when it comes to fashion; they like to shop around the designers and shops they know and love and then there are clueless wonders like me.I wear odd socks, hope for the best with a pair of trousers and some perfume and I use wet wipes on any puke stains on my tops. And hair? It's usually never styled. Just brushed. If you're lucky it might even be clean.However, along with the journey/pledge 'my body is a temple' adventure I'm taking right now, I want to feel and look good. Not that I don't look good right now but I'm going to confess there are times where I think 'it'll do' and I go out feeling self conscious about the way I look instead of how I used to feel: happy with myself, totally and completely confident about my looks.I'm happy right now, don't get me wrong and this is not a confidence issue. It is a 'I can't be bothered today' issue. I need to be bothered, at least when it counts. Make-up and hair is so difficult when your arms get tired easily but I will give it a whirl.Until then, I'm off to Polyvore to construct my dream (and I mean dream because some of those clothes are way out of my price league) wardrobe.