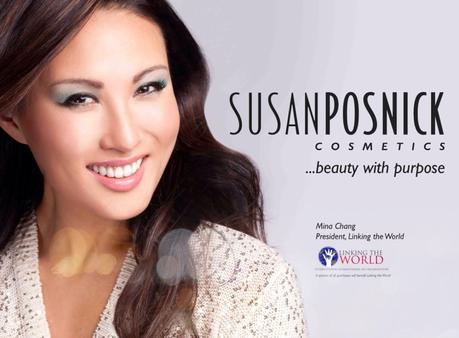 What happens when two Dallas beauties get together and decide to change the world?  We're about to find out!
This week, globe-trotting philanthropist and local stunner Mina Chang announced a partnership with Susan Posnick Cosmetics called "Beauty with Purpose."  The campaign, which starts March 4th, has named Chang the face of Susan Posnick Cosmetics; an international cosmetic brand sold in high-end boutiques and department stores across the world. Susan Posnick has generously decided to partner with Linking the World (of which Chang is the current USA President) to help their mission.
"I admire Susan Posnick for never compromising the integrity of her products for fad or profit. They have faced fierce competition from multi-billion dollar companies. Despite this, they remain true to helping women be the best versions of themselves while offering protection from dangerous elements," says Chang.  "Together, (this campaign) will promote and live the ideal of 'beauty with purpose.' It's about being beautiful from the inside out.  Living a purpose-driven life is what makes me feel most beautiful."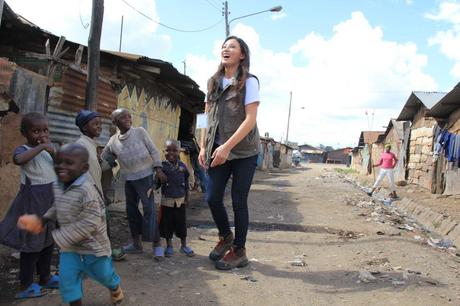 Chang at a school in Kibera (Kenya) on behalf of Linking the World

Linking the World is an international humanitarian children's organization dedicated to helping children, families, and communities in developing countries, conflict areas and disaster zones. The Organization saves lives with food, medical care and education, and lays the groundwork for economic growth by implementing self-sustaining programs and providing micro loans to start businesses. For more information about Linking the World visit http://www.linkingtheworldusa.org/.