Su-Man is her own greatest ambassador – at 51, she looks 30, which she attributes to a lifelong passion for the body and it's potential for beauty inside and out. She now runs a private practice at home and is a guest facialist at the W Hotels in London, Doha, Bali and Singapore. She is a regular contributor to leading glossies offering lifestyle and beauty tips that can unlock the secrets to enduringly youthful skin.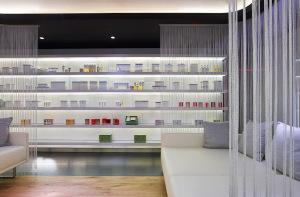 "Skincare should be a ritual and not a chore. Have a love affair with your skin and you will transform it beyond recognition. Life changes your skin, now change your skin for life."
Celebrites  such as Anne Hathaway, Frieda Pinto, Juliette Binoche a    Kylie Minogue  falling in Love with Su-Man
Treatments with Su-Man are available at the W Hotel, Leicester Square, every Thursday.
http://www.wlondon.co.uk/en/forms/away-spa
Source: W Hotel.