There is a beautiful transparency to honest disciples who never wear a false face and do not pretend to be anything but who they are. ~Brennan Manning ~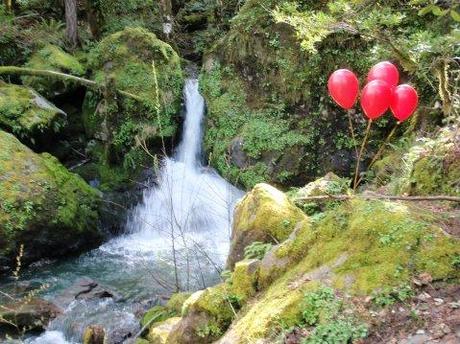 ~
When I was in first grade, I was playing at my friend Tara's house. Her big sister, Patti, came downstairs carrying her yearbook. Patti was a sophomore. She was very smart and very popular.
Patti called us over to the sofa and opened the yearbook to the Senior Class pictures. She said: Who do you think is the prettiest girl in the class, Tara? It took Tara only a moment to point to the soon to be prom queen. Patti nodded and smiled and then passed the book to me. Debbie, who do you think is the prettiest girl in the class?

I liked Patti and I wanted her approval so I took the assignment very seriously. It was a small school. I don't know exactly how many were in the senior class but I considered each picture carefully until I was confident that I'd chosen well.
Even though this was decades ago and I couldn't tell you the name of another person in the entire high school, I remember my answer that day: Dorcas Miller. I can still picture Patti folding in with laughter. Dorcas Miller! Why in the world would you pick Dorcas Miller? She's fat and her hair looks like her Dad cuts it. I asked you to pick out the prettiest girl in the class, not the ugliest one, Debbie!
I'm sure I remember this because it was the first and only time Patti ever talked to me and I was embarrassed. But I defended my choice: I like her face. She looks like the nicest girl in the class and that makes her the prettiest.
When I was 7, beauty was a simple concept. Nice people (or in the case of Dorcas Miller, people I thought looked like they were nice) were beautiful. Not nice people weren't. There is a beautiful transparency to honest disciples who never wear a false face and do not pretend to be anything but who they are.
My thinking about most of life has changed over the years but my definition of beauty is pretty much the same. Beauty is as beauty does.