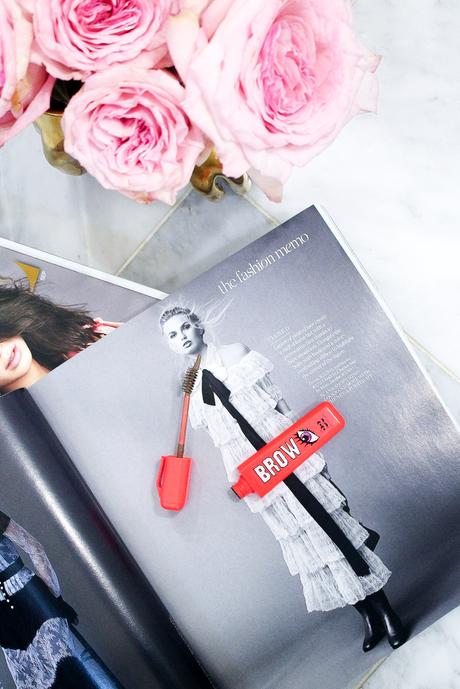 Eyebrows are having a major moment right now, and I want to share my Korean beauty brow hack with you! It's this all-in-one brush Dong Gong Minn Brow Maker. When Baby MJ was born, I refused to give up my makeup routine. During crunch time, brows were the first to go in my makeup routine. So I'd leave the house "unfinished" with my coffee but no eyebrows! WOMP WOMP!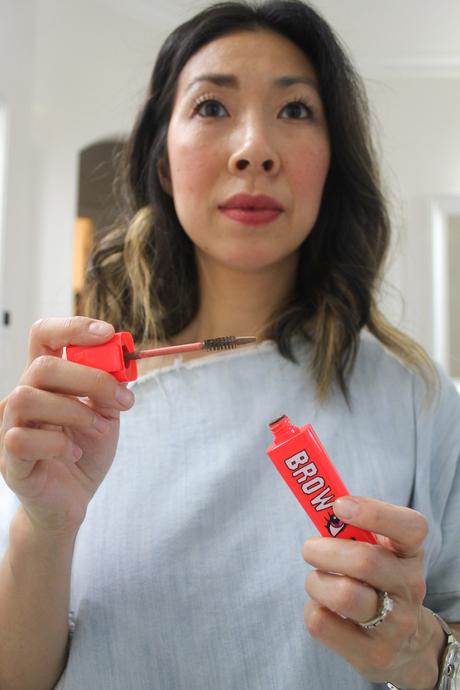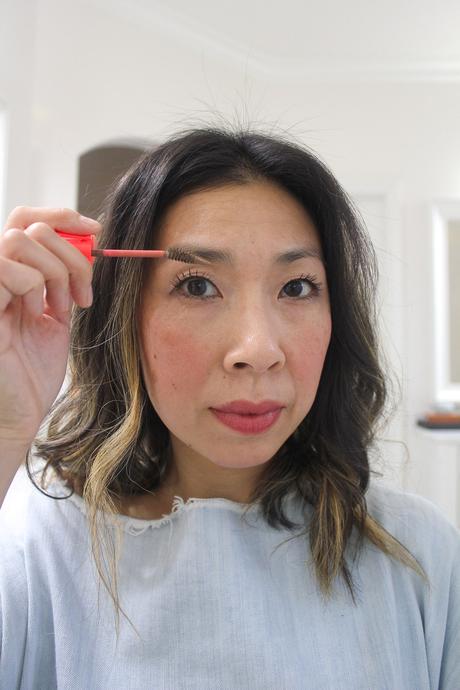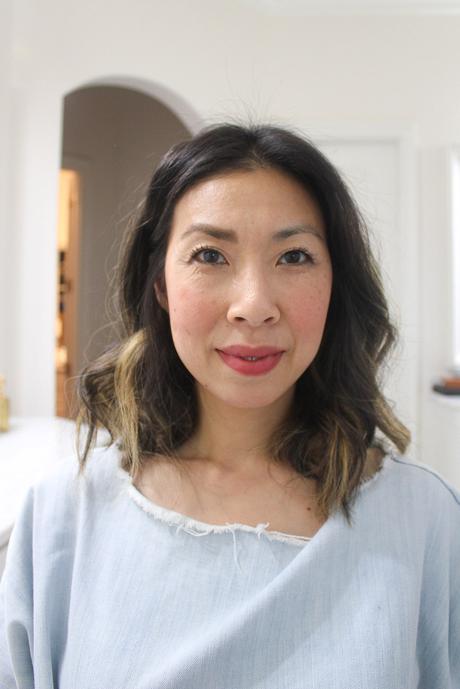 Eyebrows frame the eyes, and the eyes are windows to our souls. So technically, brows are pretty important! The Dong Gong Minn Brow Maker was the solution to my eyebrow problems. It's an all-in-one brush and sponge tip applicator to help shape and color in the brows in one fell swoop.
WHY I LOVE IT //
It's waterproof
It contains phyto keratin and henna to nourish the brows, but keep them in place
It's EASY and FAST! (number one reason!)
TO USE //
First, I use the brush from inner to outer eyebrow. Then I use the sponge tip applicator to fill in sparse spots with the eyebrow tine. Finally, I use the brush one last time. It honestly takes like 30 seconds tops for each eyebrow. I show you my face with one eyebrow done and one undone.
THE COLOR //
I'm wearing the medium blonde color which is a good match. Even with "black" hair, my eyebrows look more natural with a brown color. I've had makeup artist use a black color on me, and it's very unnatural and frankly scary! BTW, I've known about this beauty hack for months, but I really don't like seeing close up pictures of my face! SO it took awhile to publish this post!
May your eyebrows be as strong as your coffee!
Do you use anything in particular for your eyebrows? I've also experimented with using KJAER WEIS eyeshadow to fill in the brows and this Charlotte Tillbury three-way pencil with highlighter.
ON MY FACE and ME
eyebrows DONG GONG MINN Brow Maker
cream foundation KJAER WEIS in Just Sheer { interview here}
blush + lips RMS BEAUTY lip2cheek in Diabolique
lashes HOURGLASS LASH CURATOR { review here}
dress BEEHIVE {old, similar here}