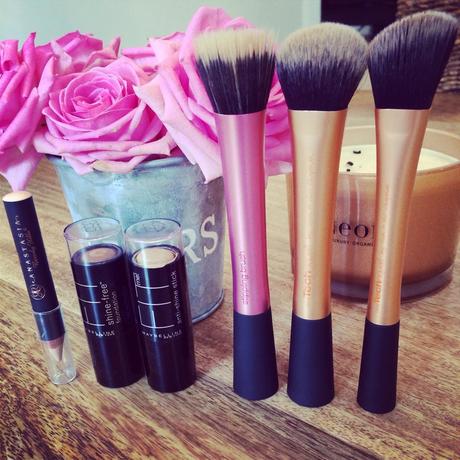 Before I started blogging, my notebooks used to be filled with beauty wishlists. Every time I saw an exciting new beauty product in a magazine, I'd add it to my list. These days I document the things I love differently and instead of magazines, it's my favorite beauty blogs that inspire me. (Check out Em Talks, Couture Girl and Style Affix for some kick ass beauty posts). I'm a sucker for a YouTube tutorial or a good review so thank you beauty bloggers, I love you even if my bank balance doesn't. I thought I'd share with you a few of my favorite beauty buys that I've discovered this month via other bloggers. Apologies in advance to your bank balance.
Maybelline Fit Me Foundation Sticks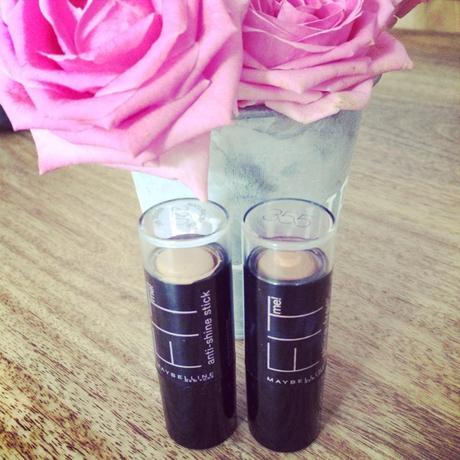 ANOTHER FOUNDATION I hear you gasp? It's not like me to change my foundation. I'm a Chanel girl through and through but I recently saw
a beauty tutorial
that made me go out and buy a new one. I've been on the look out for one of those foundations that gives you a porcelain, airbrushed finish and the
Maybelline Fit Me Foundation stick
does exactly this and it's shine free. I bought this foundation in two different shades as I wanted to try a contoured look. The one on the left is the lightest shade that I use as a base (220) and the one on the right is shade 355, it's the darkest shade in the range and it's perfect for defining your cheekbones.  I love these sticks so much that I'm going to post a full review of this product as it deserves so much more than a passing mention. It's so easy to apply and it's ideal when you want a flawless, long lasting base. While I was at the Maybelline counter, I also picked up the highlighting concealer which is I'll review in my next post. I don't tend to use any concealer apart from a bit of Touch Eclat under my eyes but this is all about highlighting rather than hiding. I used this on my forehead, chin and the bridge of my nose and I loved the results.
Origins Brighter By Nature Peel Pads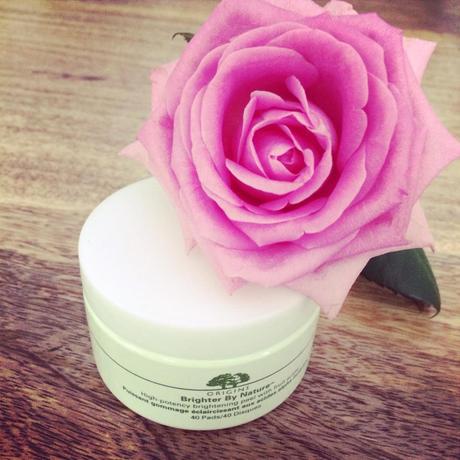 It's safe to say before I discovered Style Affix, I had no desire for peel pads. In fact, I had no idea what they even were. However, once I read about them in Elissa's review, I had to have them. Unlike the Laura Mercier primer fiasco this was a product that was totally worth the pennies. They're not cheap but you get 40 pads in each pot and  I tend to only use them twice a week so they last for ages. Sweep them over your skin and wake up to a brighter complexion that glows.
Real Techniques Brushes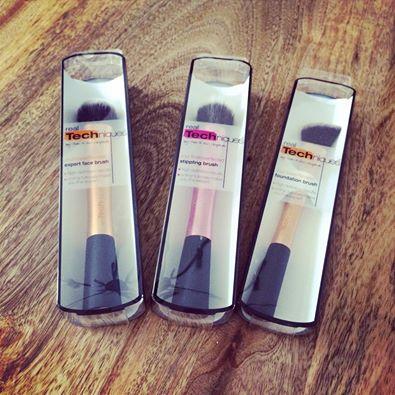 I've wanted to get my hands on the Real Techniques brushes ever since I read
this blog post back in 2012.
 They are the perfect companion to my new Maybelline foundation sticks and leave my face looking flawless. In the blogging world, these are the holy grail of makeup brushes and after trying them out, I can totally see why. Since using a brush to apply my foundation and a brush to blend it in, I have so many complements on my skin. I shared my new skin secret with my BFF on holiday last week and she is now converted too. You can
pick them up at Boots
.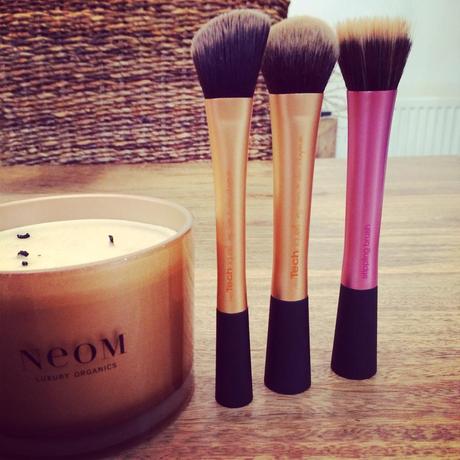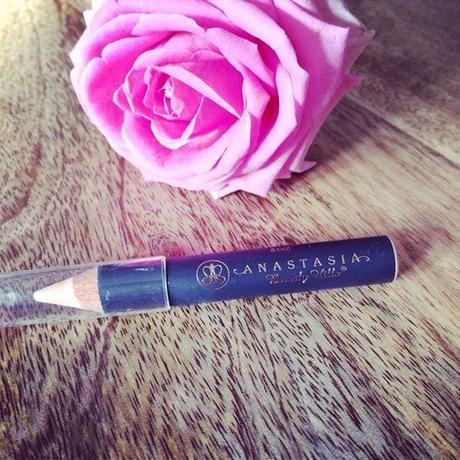 Last but not least is this little beauty. The Waterline Anastasia BH Pro Pencil. This really opens up the eyes and gives them extra sparkle. This eyeliner was a total savior for my jetlagged eyes in Vegas. I found it via
this tutorial
by Makeup By Evon which is worth a watch. Which beauty products have bought after reading a review? Who are your favourote beauty bloggers? Let me know in the comments! x Preferences Preferences Preferences Preferences Preferences Preferences Preferences Preferences Preferences § 1 2 3 4 5 6 7 8 9 0 - = Backspace Tab q w e r t y u i o p [ ] Return capslock a s d f g h j k l ; ' \ shift ` z x c v b n m , . / shift English Deutsch Español Français Italiano Português Русский alt alt Preferences