n today's world, many individuals wake up and realize that their lives would be significantly better if they felt more confident about their appearance. There are many reasons why an individual might neglect the aesthetic optimization process, two of which include lack of time and lack of knowledge. Irrespective of the reason that an individual neglects their appearance, there are always multiple strategies they can begin deploying for the purpose of looking and feeling their best. Here are some of them: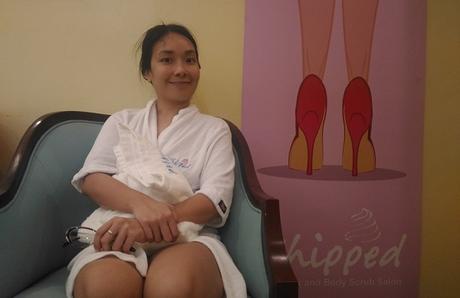 1. Try A Monthly Facial. Because your face is the most visible region of your body, this is definitely an area that you want to pay close attention to once you get serious about optimizing your appearance. While there are numerous strategies you can deploy to enhance the appearance of your face, it's important to know that obtaining a monthly facial can be particularly empowering. This technique is helpful because an aesthetician will be able to utilize customized, cutting edge strategies to eliminate any facial problems that are detracting from your appearance. Note that your issue could be anything from dark spots to premature aging to acne to wrinkles. To ensure that you can find the ideal aesthetician, do some internet-based research and ensure that she or he regularly receives great reviews. 2. Eat Life-Giving Foods Regularly. In addition to trying a monthly facial, make sure that you get in the habit of eating life-giving foods regularly. This technique is incredibly empowering because eating the right foods optimizes a wide range of physiological processes that are linked to physical appearance. For example, eating fiber-rich foods engenders a feeling of sustained fullness, with this reality decreasing your likelihood of overeating and thereby putting on excess weight. Eating foods that are rich in antioxidants is also linked to fighting the aging process. Some of the most life-giving foods on the planet are fruits and vegetables, so make sure that these items are a central component of your food plan. Working more veggies and fruits into your lifestyle can be incredibly easy. Two simple solutions include green smoothies and large dinner salads. In addition to regularly consuming life-giving foods, make sure you consider the value of using supplements. These supplements can provide you with nutritional support in the event that you forget to consume the wide range of foods required by the body for optimal function. Note that you can now shop online to attain the supplements you need. For example, you can
shop at Health365.com.au for iron supplements
. 3. Exercise Consistently. A third strategy you can deploy to get on track to optimizing your appearance is exercising consistently. This technique works in multiple ways. For example, exercise induces sweating, which in turn ensures the ongoing release of toxins from the body. Once this happens, you can obtain great beauty outcomes such as accelerated weight loss and clearer skin. Exercising consistently is also a great way to enhance your posture and cultivate a leaner, more sculpted appearance. Some forms of physical activity that you may be interested in utilizing include: • jump rope • cycling • weight-lifting • yoga • pilates • running Conclusion Individuals who are serious about leading incredible lives should know that feeling confident about their appearance is a wonderful way to realize the goal. Some of the beauty strategies that an individual can utilize to begin enhancing their look include trying a monthly facial, eating life-giving foods regularly, and exercising consistently. Start utilizing some or all of these beauty techniques now so you can take your physical appeal to the next level!