My cluttered office needed a face lift and more than a little cleaning.  But wait!  Where does one go for inspiration on this task, you ask?  Why, Pinterest, of course.
Some pictures on Pinterest that looked like copycat possibilities: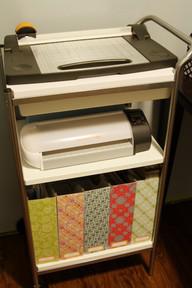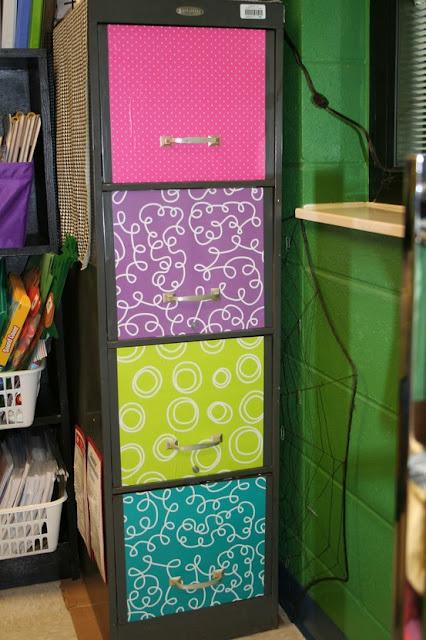 Here was my start with a dark and boring bookcase of file folders:


And this was the result of slapping on a bit of glue over the magazine holders and covering them with nouveau designed papers (and after seeing what a few others had accomplished with their organizational beautification efforts).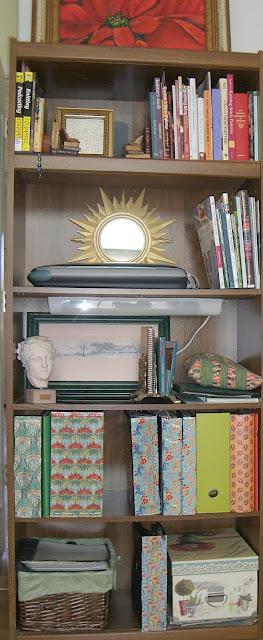 Better. And the office is clean, too.