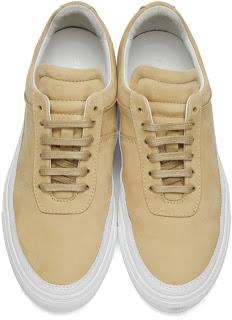 Public School Beige Leather Braeburn Sneakers
The design duo at Public School have a knack for giving you just enough without being over or under -designed. These Beige Leather Braeburn Sneakers are a good example. Lightened up for the Spring, these Braeburn's feature a wavy double-stitched seam the separates the nubuck beige upper from the crisp white leather base that flows ghostlike into the white rubber sole. It's the perfect shoe to break up the monotony of the all-white sneaker while giving cool nods to the Spring season. Available now at Ssense.com.
Category: Low-Tops, Men's Shoes, Men's Sneakers, Mens, Mens Footwear, Mens Spring/Summer 2017, Mens Style, Public School, Ssense.com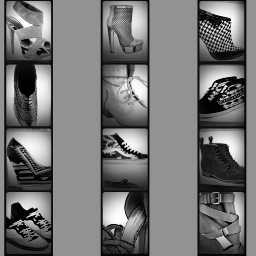 About SHOEOGRAPHY.COM:
Shoeography.com is a daily footwear blog highlighting what's new and what's hot in mens shoes, and women's fashion shoes!