France has some of the most beautiful countryside in Europe and each area has something different to offer the traveler. From rolling lush green fields to medieval hamlets and villages, France presents a wide range of native culture and experiences.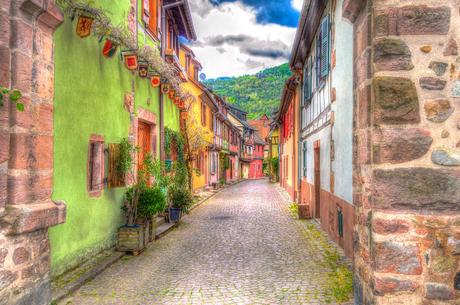 Must-see villages
If it is tradition you are looking for, you should head for the French region known as Alsace. Located on France's eastern border, it lies right next door to Germany and Switzerland, so there is quite a mix of cultures present. With a long history, Alsace has many picturesque villages, as well as churches and medieval buildings, including castles. Also, like many regions in France, Alsace is renowned for its wine production and is therefore a wine connoisseur's ideal holiday destination.
Colmar, in the center of Alsace, is a medium-sized town, and offers quaint streets and historical attractions. It is believed to be one of the best-preserved old towns in the region, while natives consider it the capital for wine making in Alsace. Highlights here include the Unterlinden Museum that features the Isenheim Altarpiece, and the church, Eglise Saint-Martin, which features some early stained glass windows and presents several examples of architectural styles, including Gothic and the Renaissance.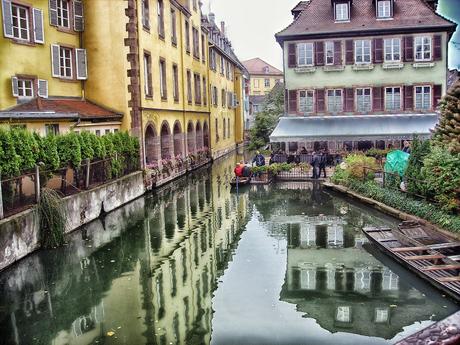 A smaller community thrives in Riquewihr, another famous wine making region. For beauty, it is almost unsurpassed, and is a member of the Association of the Most Beautiful Villages in France. This small village sits nestled and surrounded by green hills, yet still boasts a wide variety of boutiques and stores, as well as eateries offering delicious French cuisine. Comfortable hotel accommodation in Alsace is widely available and guests are guaranteed stunning views in a relaxing atmosphere.
Brittany is another region of France that boasts stunning scenery in quaint surroundings. Here, villages lie along the northern French coast, so you not only have the views of the surrounding countryside but the sea too. For quaintness, visit the village of Locronan, which dates back to the 10th century. Much of this small village, which made a name for itself as a producer of sailcloth, has been preserved, so you can wander along the streets and view houses built in the Renaissance style, as well as a 15th century church.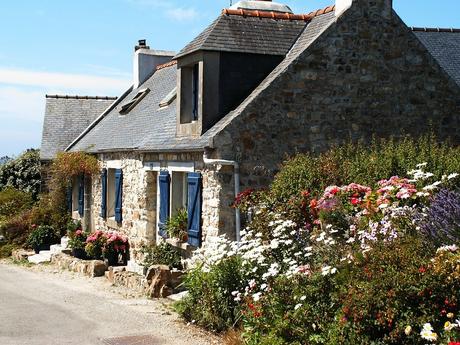 If you love flowers and gardens, head for Rochefort-en-Terre in southwest Brittany. This village with an overabundance of charm, features stunning flower displays, including geraniums and wisteria. Like many old towns, this village has a central square where you can sit in typical French cafes, browse around craft shops and dine on fine French cuisine. Even the roads are old, featuring original cobblestones, and like many other French villages, you can stay in charming Brittany hotels amidst half-timbered houses and 19th century architecture.
No matter where you go in France, you are almost guaranteed to experience the varied sights and smells of the countryside, which remains as idyllic as its reputation. Visit the French countryside for a quiet and relaxing vacation.