Chic & Stylish Weddings
Chic & Stylish Weddings -
With a gorgeous color palette in romantic shades of cobalt blue and timeless white, this beyond beautiful styled shoot in at the Hotel Raya that is situated on a hillside surrounded by bougainvillea, lemon and olive trees. Sounds incredibly dreamy right? Well just wait till see all the prettiness… and of course we can't stop swooning over the dress… a romantic airy wedding dress by Christos Costarellos. Enjoy!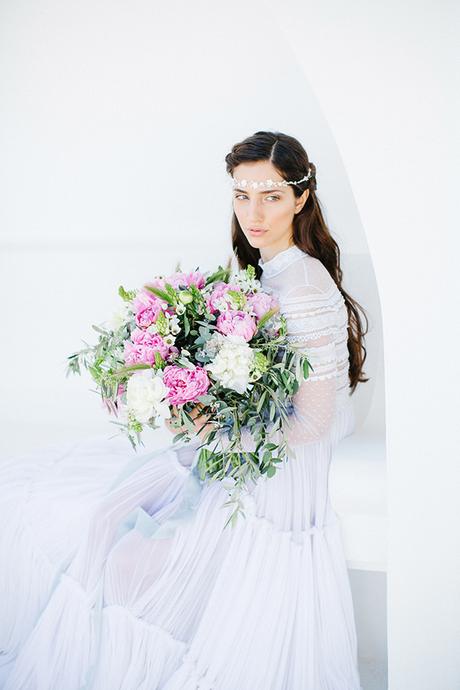 Photography : Les Amis Photo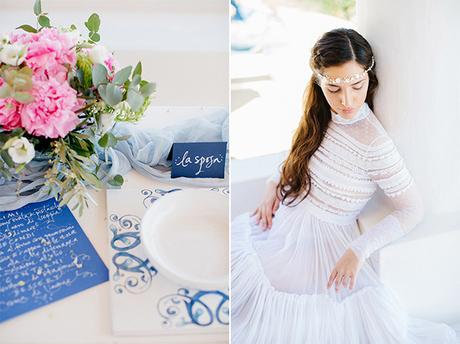 Photography : Les Amis Photo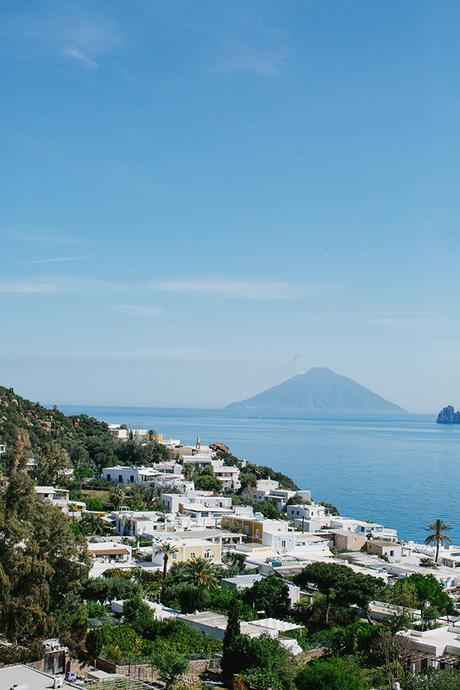 Photography : Les Amis Photo
"Sicily is a region full of charm, known by many for things far from the idea of beauty. It's a territory full of stunning landscapes, ancient architectures and culinary traditions. This island in the middle of Mediterranean Sea is surrounded by smaller isles, little gems to discover. Like Panarea, the most glamorous and together wild among the seven Aeolian Islands, that we chose as the perfect set to this shoot. Designer Scent of Orchid, Wedding & Style imagined this chilled but sophisticated shoot, inspired by the colors and atmosphere of the island. She began a creative path, made of research of high quality vendors, a careful search of details that could make this shoot perfect and a personal supervision of decor and flowers making of. Les Amis Photo joined the creative team in an enthusiastic way, adding their unique vision to the photos and backstage video."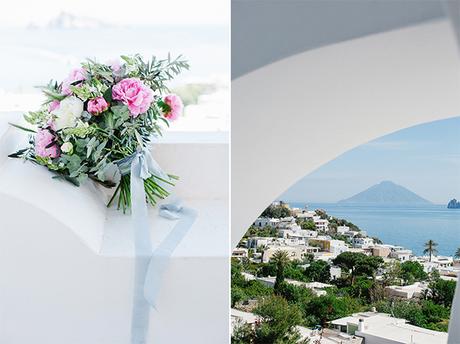 Photography : Les Amis Photo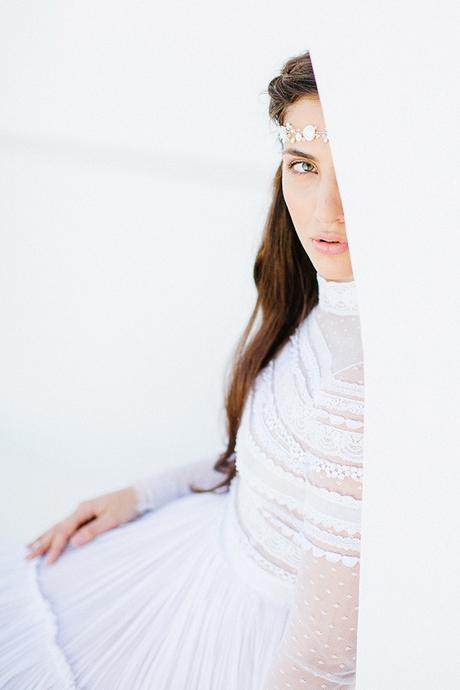 Photography : Les Amis Photo
"Raya Hotel, who hosted this shoot set, is a timeless structure and a cozy place. Perched on the hillside, the hotel is a small Aeolian village emerging from a garden of olive trees, lemon trees and bougainvillea, leaning with all its terraces towards Stromboli volcano. We opted for a color palette in the shades of cobalt blue and white, with touches of magenta in the flowers and light blue for details. The impalpable but precious dress was kindly lend by Christos Costarellos, a Greek designer whose collections combine a sophisticated style for a boho but stylish woman. Our bride Victoria has been wonderfully appraised by the make up of Mel Kinsman and hair style of Patricia Soper. With its delicate and refined headband, French accessory designer Orchidee de Soie completed the bridal look."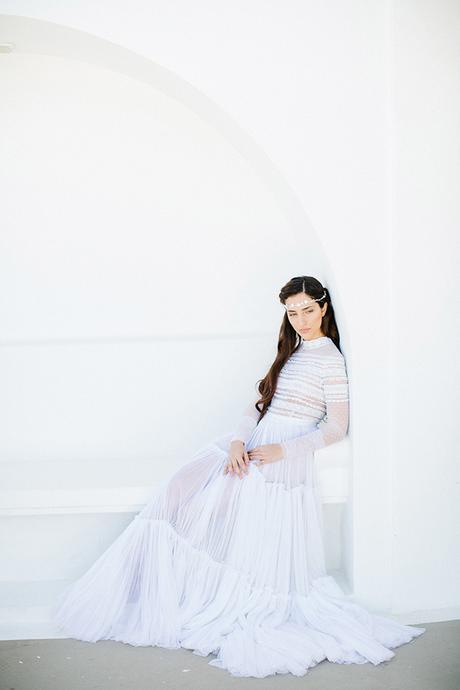 Photography : Les Amis Photo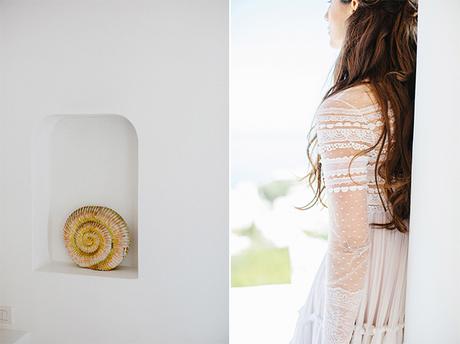 Photography : Les Amis Photo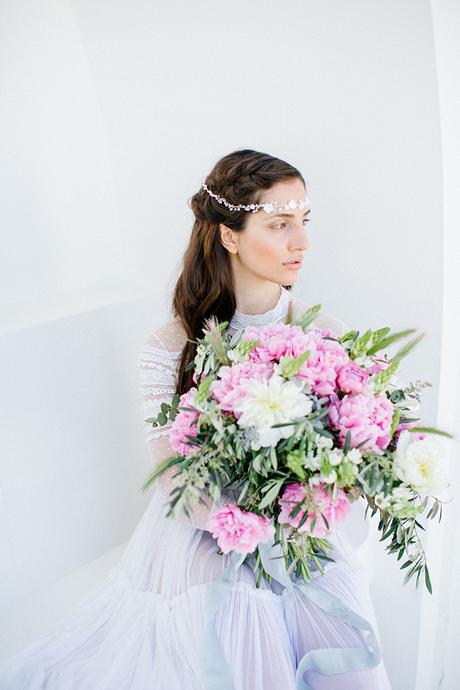 Photography : Les Amis Photo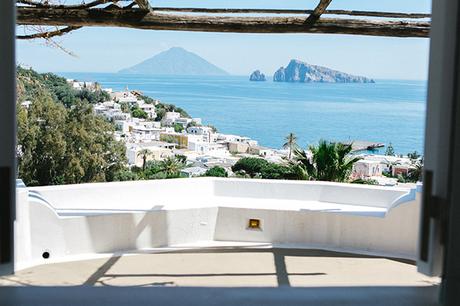 Photography : Les Amis Photo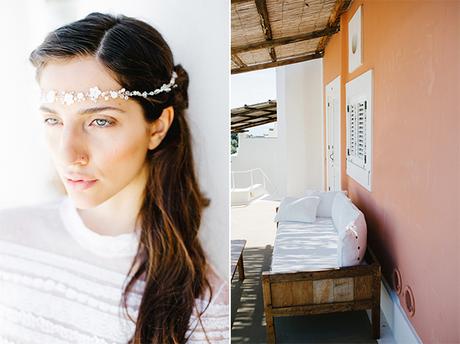 Photography : Les Amis Photo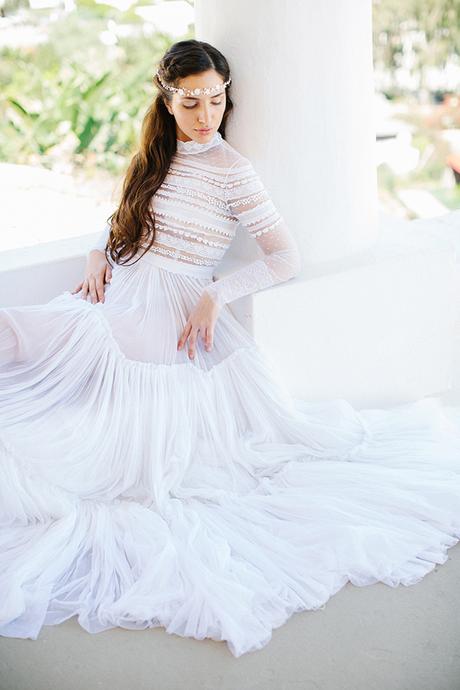 Photography : Les Amis Photo
"The impalpable sensation was maintained on the table by the marvelous silk runner, provided by the same French artisan, falling down to the floor and slightly moved by the sea breeze. Same shade of light blue were used in the hand-dyed silk ribbon of the bouquet. The big and pretty messed bouquet was created expressly inspired by Mediterranean flora, with wild green foliage of Eucalyptus and Olive leaves combined with a touch of glam given by white and magenta Peonies and Ornithogalum flower. The equal combination was realized for the fill-but-light centerpiece that complete the table decor. Place setting was realized using a Sicilian ceramic tile as table mat matched with glasses and cutlery kindly lend by Noeliya rental company. The table set was completed by the beautiful calligraphy by Betty Soldi…"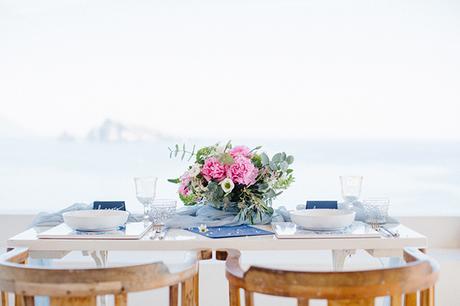 Photography : Les Amis Photo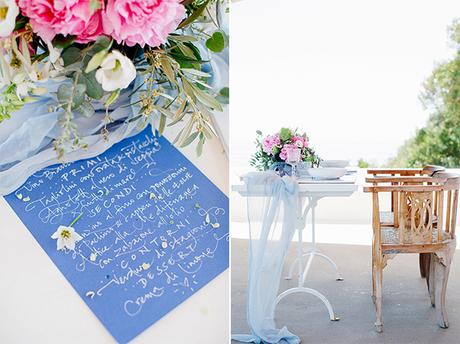 Photography : Les Amis Photo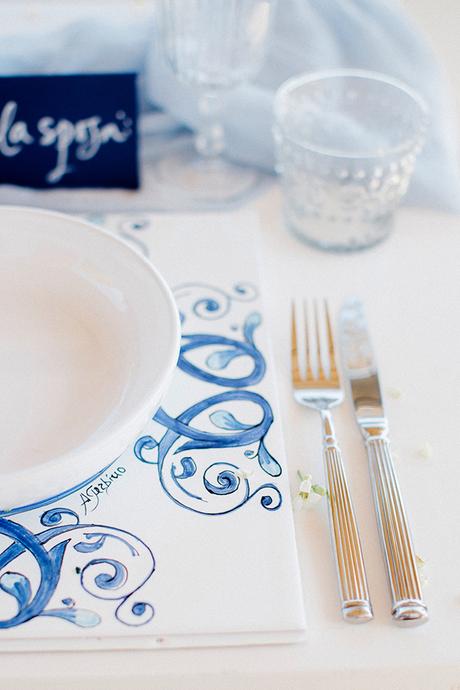 Photography : Les Amis Photo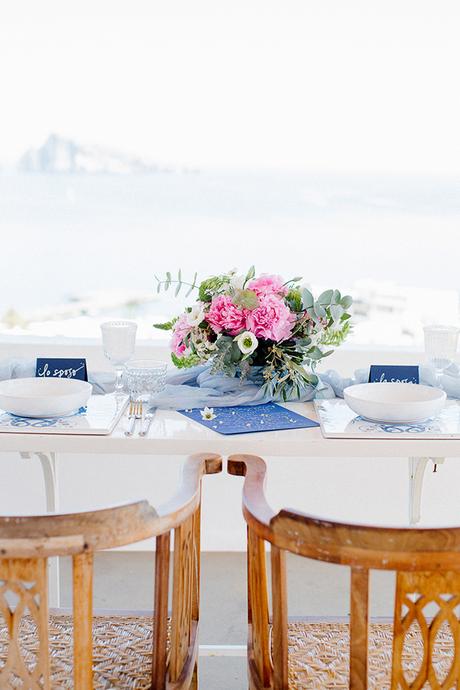 Photography : Les Amis Photo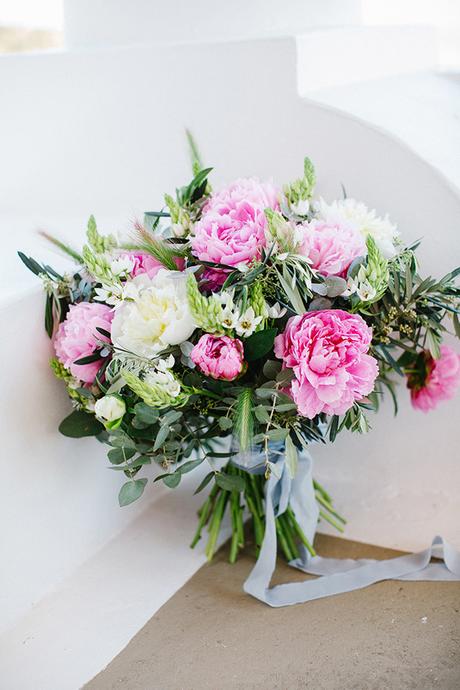 Photography : Les Amis Photo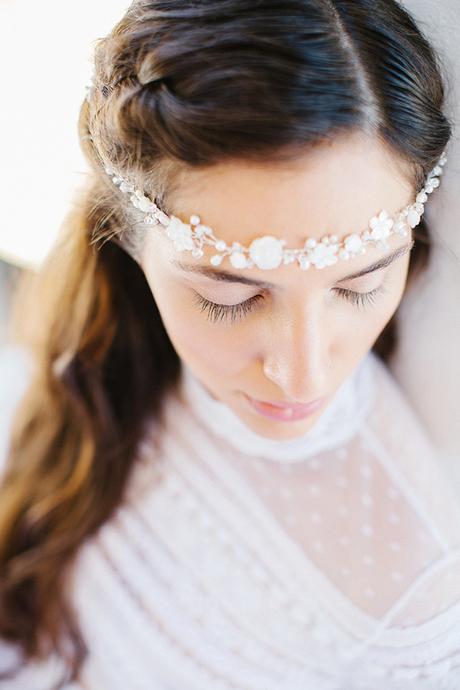 Photography : Les Amis Photo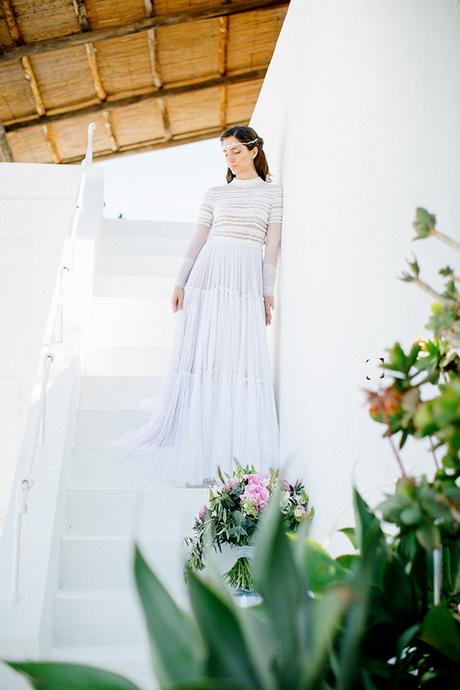 Photography : Les Amis Photo