La Clusaz is primarily a  ski resort  but also is a super place for all seasons, in the Alps near the Swiss border. The commune is part of the Haute-Savoie département. The town is in the

Aravis mountain range

. This fabulous town is 30 minutes from Annecy train station and 50 minutes from Geneva.




La Clusaz (originally from the word cluse - meaning a narrow path between two mountains) was once called Clusa Locus Dei meaning God's narrow place




There was so much to see and do.

 

Walks, play parks for the children, the Luge, plenty of places

to eat , also many supermarkets. And of course a fabulous market!!

 Lots of shopping to be done too!!

Very well catered for. 

 Easy reach to a fabulous place named Talloires

and of course Annecy.

 

In the middle of this town I found the

 

 EGLISE SAINTE FOY

 

The "Sainte Foy Church of La Clusaz was built in 1821 according to Camille Ruphy's plans, architect of Annecy. There has been a church in La Clusaz since 1285.

In 1974, the church was extensively rebuilt as it was in a state of disrepair. The bulb bell tower was built between 1751 and 1762. This characteristic is no doubt the alpine expression of baroque art, which was at this time, to be seen on various monuments in Europe.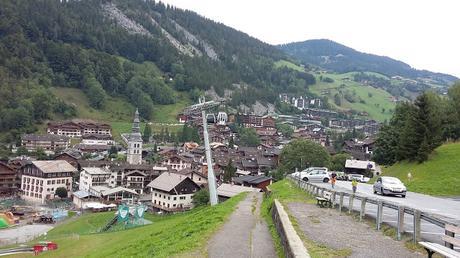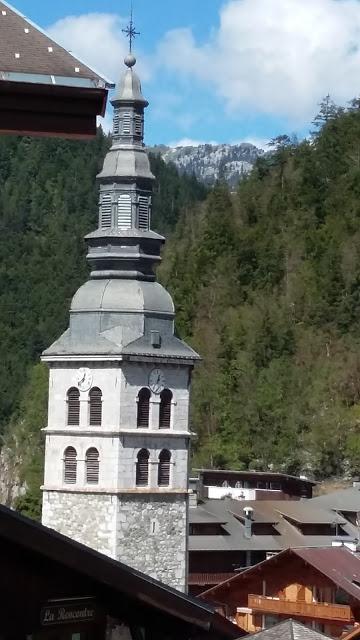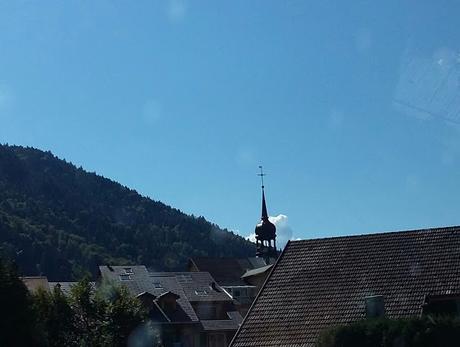 Inside I discovered the beautiful stain glass windows.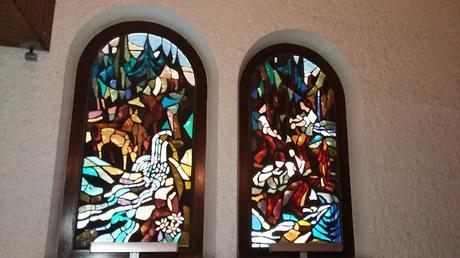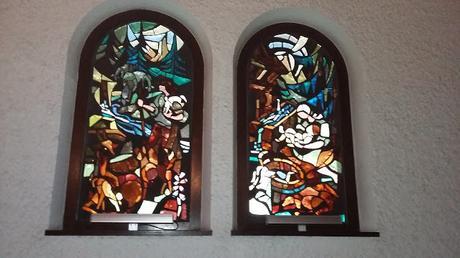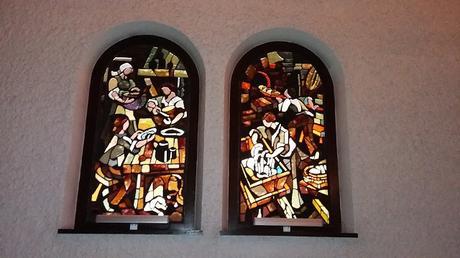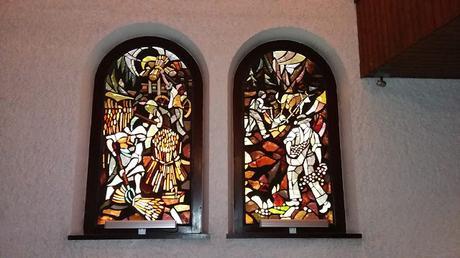 Holy Mary and a place to light a candle..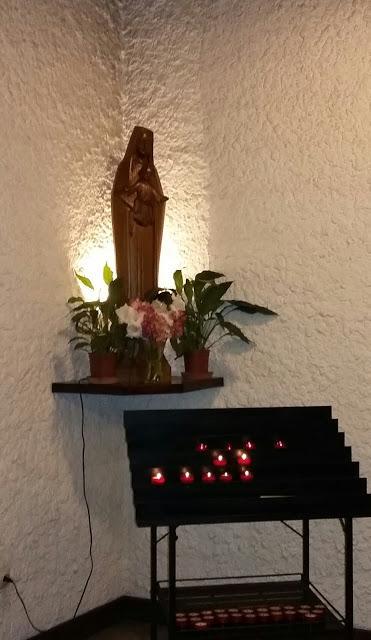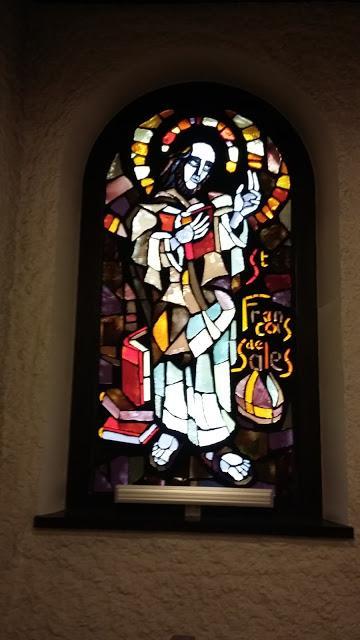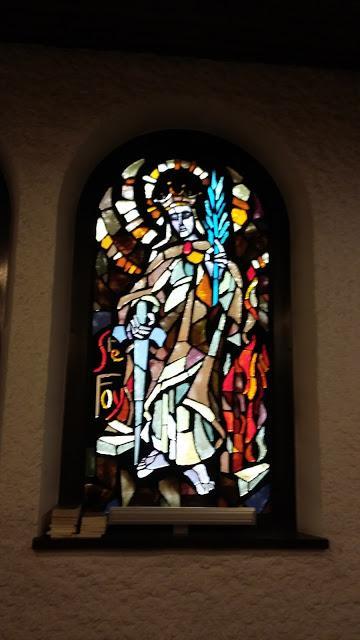 I loved this town , the weather was brilliant.

Walked through the chalets , listening to the Cow Bells and the forest,

went Luging and swimming in Lake Annecy.

 

Would love to go back

.