Thank you once again to Decorque for inviting me to do a third guest post on their blog!
In my previous posts, I showed you some of my rug designs that are inspired by abstract forms in nature. For my third and final guest post on the Decorque blog, I thought I would show you some rug designs along a similar theme that inspire me.
Rather than taking a back seat in an interior, I believe a rug is the perfect product to tie a room together and create a striking focal point, and should thus be unique and daring in its design. The designs I have chosen below all exhibit a bold, graphic design approach, while being inspired by natural sources.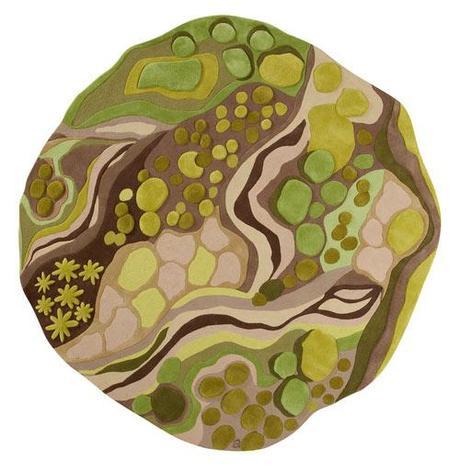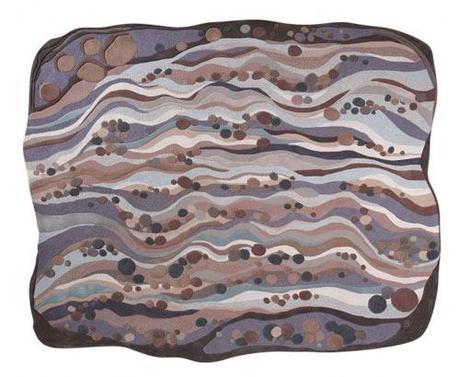 These two rugs by Angela Adams, 'Woodland' and 'Harbour' are inspired by the timeless beauty of nature and a desire to bring a calming, soothing natural environment into the home. Harbour is inspired by a rocky seashore, while woodland is inspired by the undergrowth you would see on a forest trail. I love the different heights of the various design sections, created by a combination of tuft and loop pile, as well as the organic shape of both of these rugs.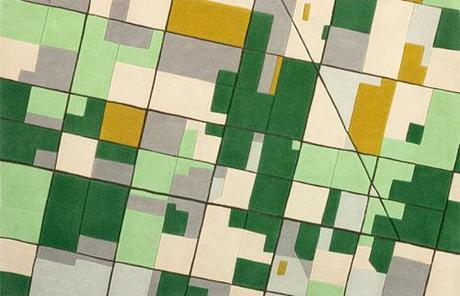 Florian Pucher has created a series of rugs called 'Landcarpet', whose patterns are based on aerial views of different parts of the world. Shown here is a close up of the 'Europe' Rug and the 'USA' and 'Netherlands' Rugs.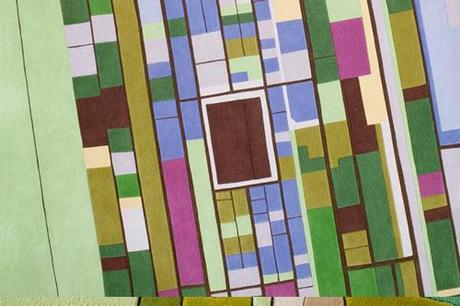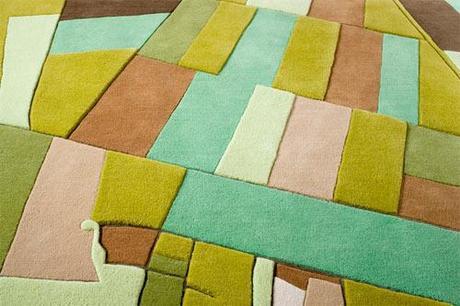 His collection currently also includes 'Africa', and he mentions on his website that he is likely to add more designs from different parts of the world in the near future. I really like the way he has used basic geometric shapes in intriguing, asymetric configurations in both of these designs.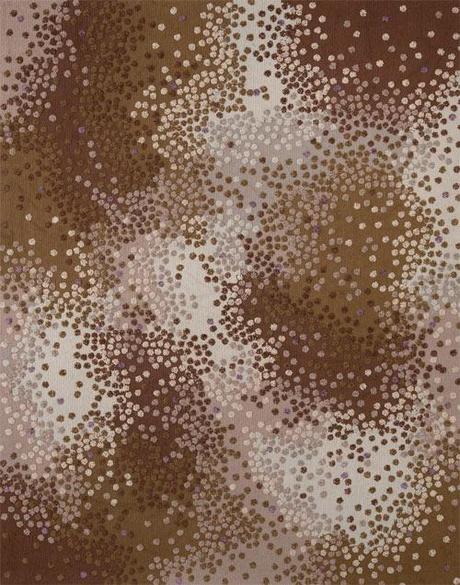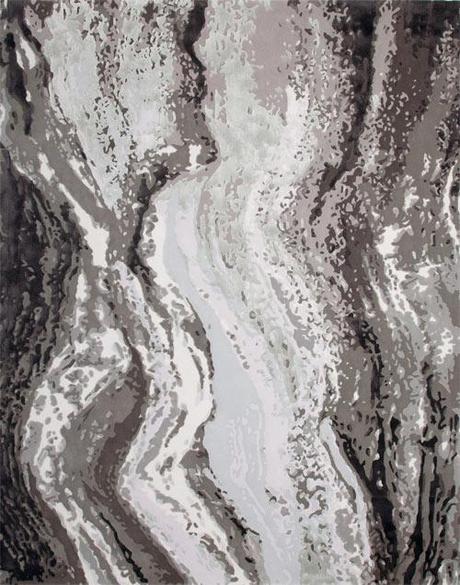 Lastly, here are some beautiful rugs by Edward Fields – Terra, Wavelength and Haldis. Wavelength and Haldis use a combination of wool and silk to create a contrast in textures between the various sections of the design. This is particularly obvious in the middle stripe in the 'Wavelength' rug, which has a shiny texture that can only be created by using silk.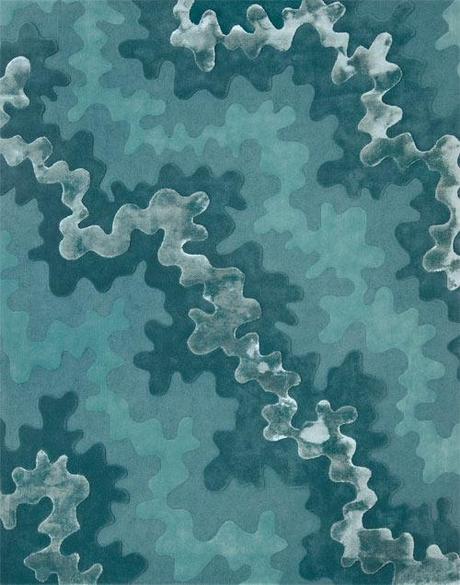 To view more of my own nature-inspired rugs please visit my website. My 'Element Original' collection is inspired by primarily by forests and oceans, while my 'Floral Explosion' collection is inspired by unusual and exotic flower shapes. New designs will be launching in the near future, so be sure to check back for details!
We'd just like to say a massive thank you to Belma, who has created three wonderful and inspiring posts for us over the last few months. Like this post, read another post by Belma here.
Author information

Belma Kapetanovic
I am a graphic and interior textiles designer living and working in London.Twitter