Relaxed and comfortable bohemian style
I love the carefree and unconventional attitude of bohemian interiors.  The relaxed look always puts me in mind of summer vacations or my days traveling Morocco.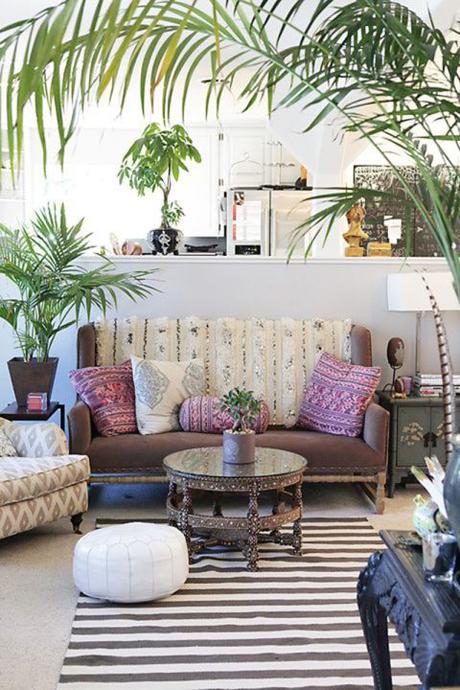 Bohemian interiors utilize a lot of plants, patterns, and textures.
via Harpers Bazaar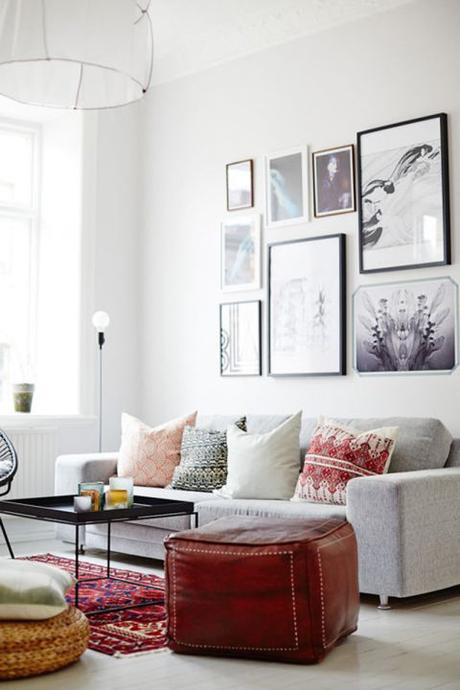 via Harpers Bazaar
I really like this mix of bohemian and modern.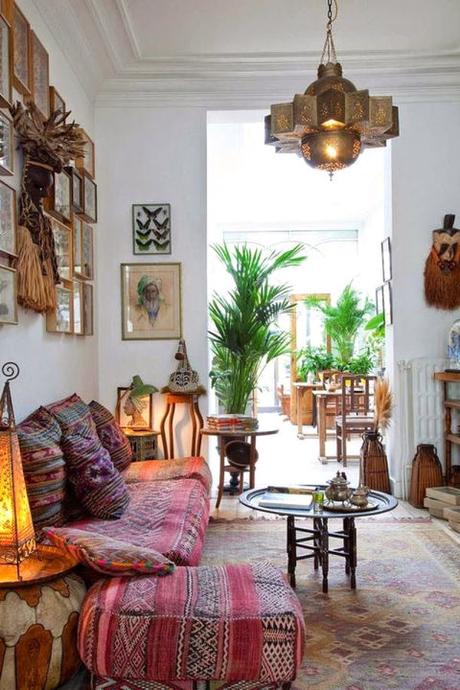 This is a little too bohemian for me, but it's so pretty I still thought it worth a share.
via Harpers Bazaar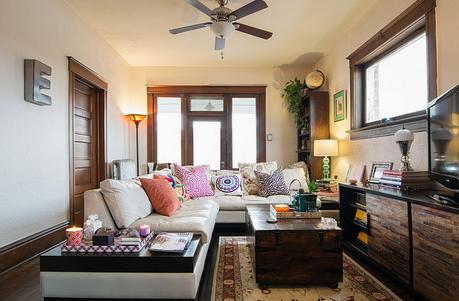 On the other end f the spectrum, this room has a very tame bohemian style through the use of pillows and a few pieces of wooden furniture.
via Decoist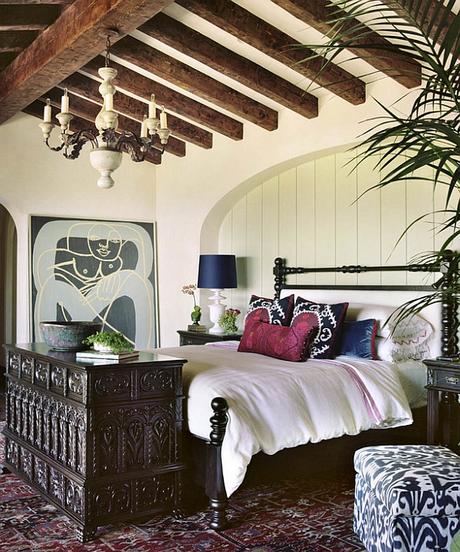 The white walls and bedding provide a freshness against the dark and heavy wood furniture.
via Decoist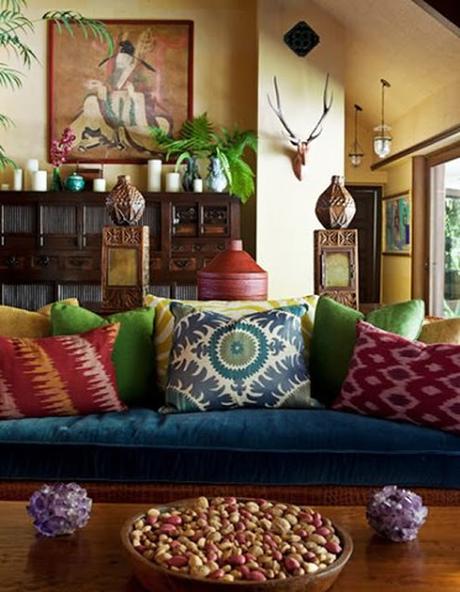 Some bohemian interiors are a treasure trove of travel mementos and souvenirs.
via 

Harpers Bazaar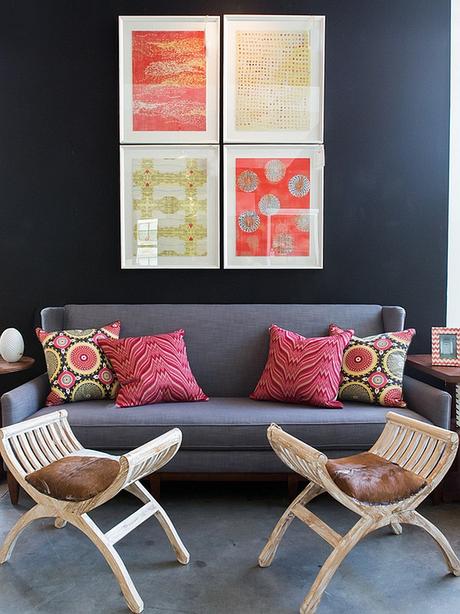 If you just want to dip your toes into trying bohemian style, start with some patterned pillows or some accent furniture with an eclectic style.
via Decoist
Do you like bohemian style?  What's your favorite part about it?