Hi Huneybees,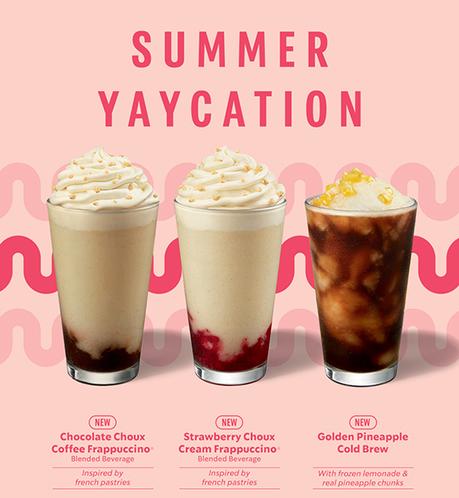 Summer time is here again! It's getting warm, so why not 
cool yourself off with a creamy and tarty beverage whilst taking a break from working or studying at home?
Starbucks is all ready to kick off the season with the introduction of the Pineapple Cold Brew and Choux Cream Frappuccino blended beverages - 
Starbucks® Strawberry Choux Cream Frappuccino®, Starbucks® Chocolate Choux Coffee Frappuccino®
and
Starbucks® Golden Pineapple Cold Brew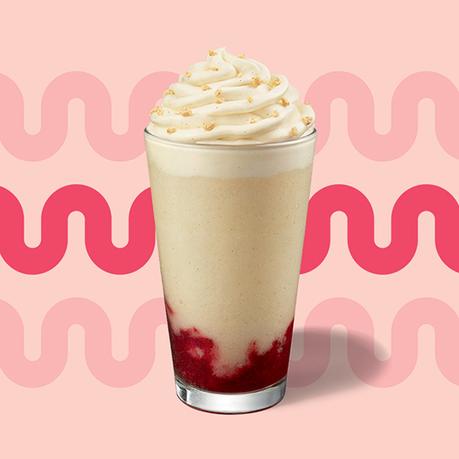 NEW! STARBUCKS® STRAWBERRY CHOUX CREAM FRAPPUCCINO® - $8.20 (Tall, Blended)

Indulge in strawberries and cream with the new Strawberry Choux Cream Frappuccino®, inspired by French choux pastries. Layered with vanilla bean custard-flavored whipped cream and graham cracker crumble, this delicious blend of ice, milk, vanilla bean custard sauce and fresh strawberry chunks are perfect for an extra burst of summer freshness!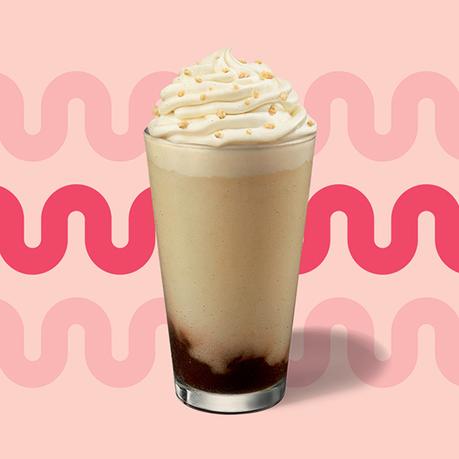 NEW! STARBUCKS® CHOCOLATE CHOUX COFFEE FRAPPUCCINO® - $8.20 (Tall, Blended)
Summer cannot get any sweeter with the new Chocolate Choux Coffee Frappuccino® – the ultimate balance of light, yet creamy texture and classic dessert flavors. Blended with creamy vanilla bean custard sauce, aromatic espresso, milk and ice, this thirst-quencher packs joy in every sip with rich layers of mocha sauce, vanilla bean custard-flavored whipped cream and crumbly graham cracker bits!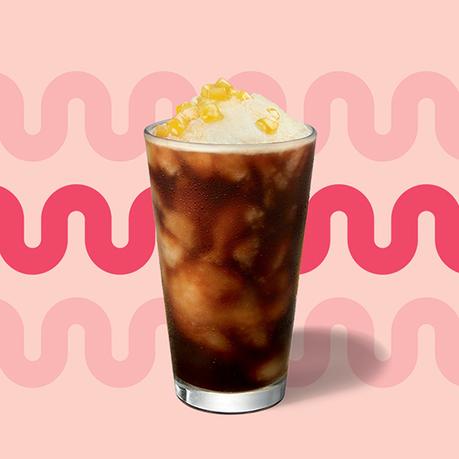 NEW! STARBUCKS® GOLDEN PINEAPPLE COLD BREW - $7.20 (Tall, Iced)

Dive into the flavors of summer with the refreshing Golden Pineapple Cold Brew – a tangy twist on our signature Cold Brew. With a delectable combination of super-smooth Starbucks® Cold Brew, tart frozen lemonade, and pineapple sauce, this revitalizing cooler will transport you to tropical paradise! Topped with real pineapple chunks for an added punch of sweetness – just what you need for a thirst-quenching treat!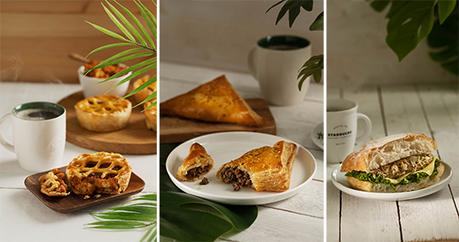 Pair your summer beverages and whet your appetite with Starbucks' this season meatless options - the newCurry Meatless Chicken Pie (made with HARVEST GOURMET® meatless chicken) and Truffle Meatless Beef and Mushroom Puff joining the popular Meatless Beef Avocado Omelette Mushroom & Cheese Wrap (both made with IMPOSSIBLE™ plant-based beef). If this doesn't fancy your palate, check out more delicious treats fromStarbucks Meatless Options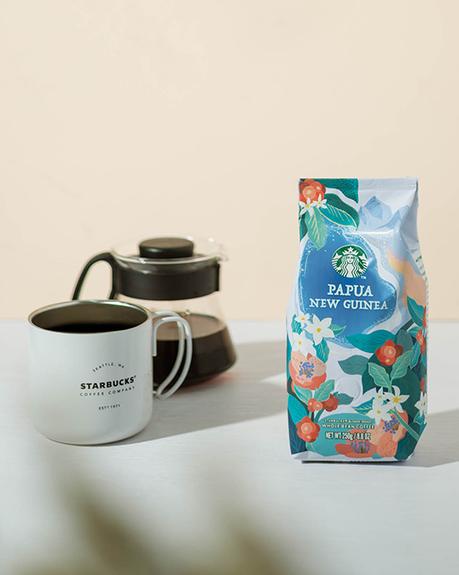 Of course, there's also the seasonal coffee blends, e
njoy summer with these luscious roasts from the comfort of your home through this season's Starbucks whole bean options:
 Papua New Guinea 
and
Siren's Blend.
Savor the bright and juicy hints of jasmine and stone fruit with the new Papua New Guinea coffee blend. Its flavor profile draws from its washed processing to create herbal flavors that elegantly balance the bold characteristics of Papua New Guinea. Offering a deliciously unique experience that goes well with orange, citrus, nuts, and pastry.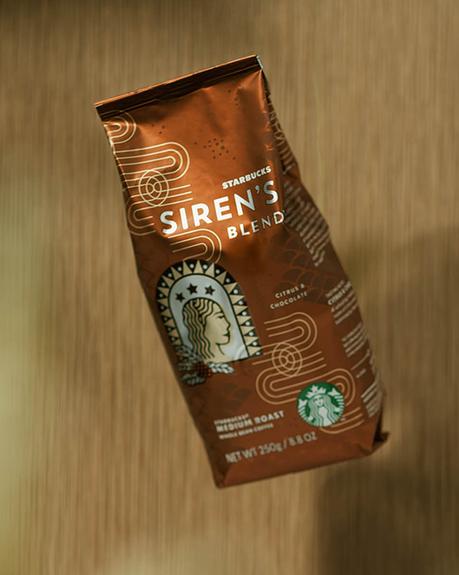 Bathe in juicy and chocolatey richness of the Siren's Blend. Celebrating the innovations of women, from farmer to roaster to barista, this blend combines coffee from East Africa and Latin America to bring you a sweet and citrusy experience – perfect for your summer vacation!
So, there you have it, this season's latest from Starbucks. My favorite drink is the Golden Pineapple Cold Brew, a little citrusy touch to the usual coffee drink, perks me up especially during tea break time. I've yet to try their meatless pastry, let me know which is your fav. 
You may find the full range of seasonal drinks, treats and merchandise at https://www.starbucks.com.sg/. If you haven't already, join the Starbucks® Rewards membership to be the first to find out the latest buzz and enjoy exclusive benefits! 🍍🍍🍍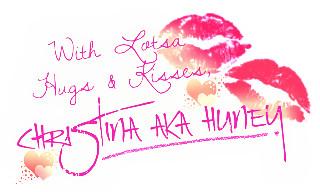 Do follow me on my social media for more daily updates...

Facebook page | 
Twitter | 
Instagra
m
http://www.huneyzworld.com