Now that I have been knitting with lots of oranges and red yarns, some bracelet bling in those colors was needed for accessories So I went to Michael Sellick on YouTube for instructions about how to make a beaded bracelet.  (He has over 1,700 videos on YouTube about how to make various things.)
Here is the video I looked at to ensure I was making the bracelet correctly.

Using glass beads, I made two bracelets.  One has a toggle clasp and the other has a magnetic clasp.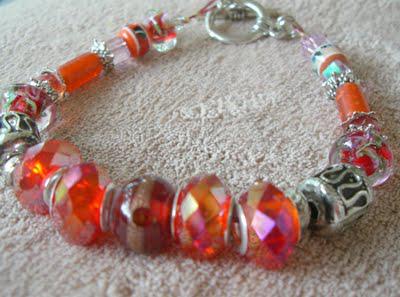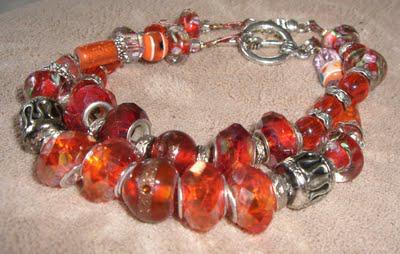 For 34 free patterns to make even more beaded bracelets, this site from Favecrafts is an excellent web source.  I especially liked this cluster bracelet:


You might also like the Blue Malibu: