We have posted a lot about turquoise jewelry (seen here and here) as being THE chic color of the summer season, but it's not the only color to wear to get that beach-y, tropical vibe. In fact, turquoise jewelry is mostly so popular because of the raw, natural style the mineral turquoise has to it. Often, turquoise jewelry is designed with a southwestern or tribal flair to keep that organic quality to it that makes it so special. Take a look at the turquoise jewelry you wear—is it turquoise stones (real or simulated) or is it simply turquoise colored? We bet you said the latter.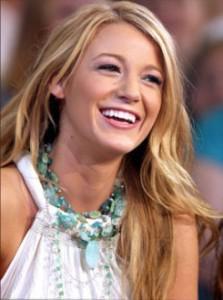 Blake Lively shines in a chunky, textured turquoise necklace.
Turquoise is not only a great, bright color but it adds a sense of texture that most jewelry designs do not have. Diamonds may sparkle, but each one looks the same, yet with turquoise, you get a unique cut and pattern to it every time. As a vibrant shade of blue, it is easy to match with anything and certainly stands out the most against black or white. But if you want a change of routine when it comes to summer colors and you still want to add that bit of texture to make your look unique as can be, we've got some fab finds that offer a slight alternative to turquoise we think you'll love!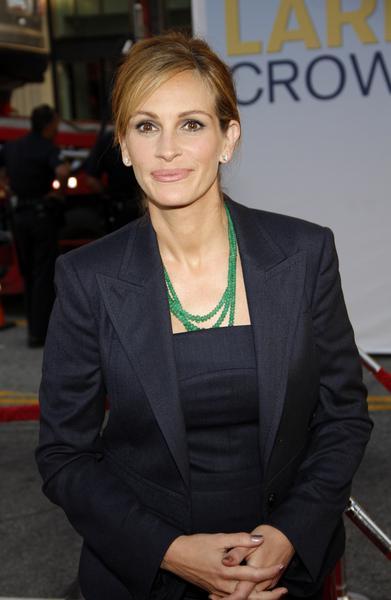 Here, Julia Roberts proves my point that a rich jewel tone stands out beautifully against a neutral color. Her jade beaded necklace not only pops because of the color, however, but because her necklace has layers to it and a marbleized finish, common of the jade stone, making it a unique contrast to the flat black. Another gemstone that has a marbleized, shimmery texture to it is blue lapis. Our new Blue Freesia Pendant Lapis Beaded Necklace ranges in shades of blue because of the unique marbleized texture of the beads, letting you match it with anything. However, we think this necklace would look best with a plain white peasant top and jean shorts for summer! It will stand out and give you the same vibe as turquoise, just with a darker, more polished finish.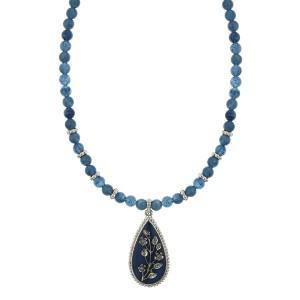 Still think you'll stick with turquoise but want to change it up? Try our Azteca Copper Dancing Leaves Beaded Necklace or 1928's Green and Blue Tribal Lariat Necklace, both of which use turquoise stones alongside jade green hued rocks and gems for a textured, summer ready look. The addition of jade to turquoise is especially perfect for this summer with all of the emerald green we've already seen on the red carpet. Its fresh, fun and looks great with a lot of different skin tones! What's not to love? Its fabulous!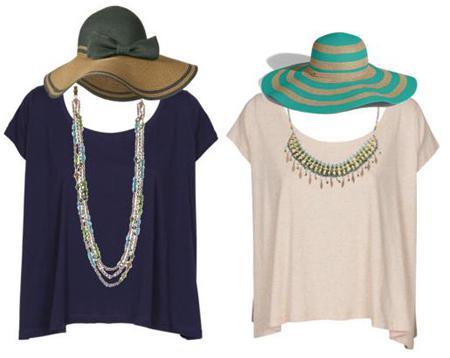 Have a fabulous Friday and 4th of July!!!