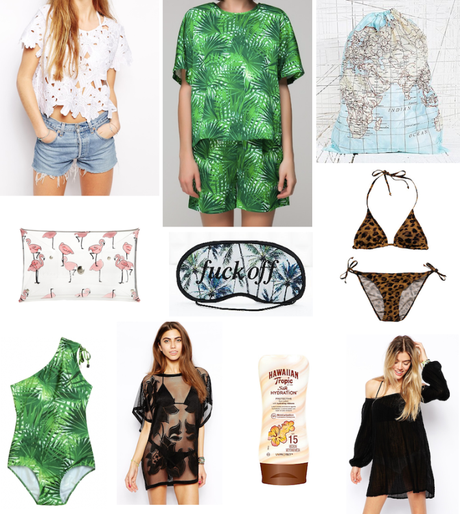 I can't remember the last time I went to the beach, how bad is that?
While everybody is either on vacation or about to go on vacation, I was all bummed out that my summer plans contained no beach whatsoever. Until now!
Just booked a vacation to Aruba for September and I can. not. wait. Let the beach shopping begin!
Where are you going this summer? Any tropical destinations?
From left to right:
Crochet Lace top - Palm print top and shorts – World map drawstring bag
Flamingo print clutch – Eye Mask – Leopard print bikini
Palm print swimsuit – Sheer lace tunic – Silk Hydration Lotion – Off shoulder tunic