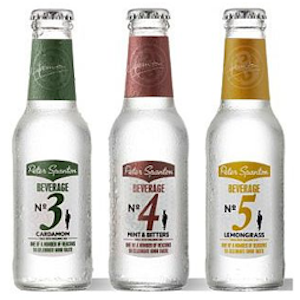 So Christmas was boozy. Champers with breakfast, vino with lunch, digestifs after and then cradling favorite tipples through games, films and snoozes by the fire.
New Year's celebrations were the big booze blow-out for cutting down in January and maybe beyond. We are now in February and like us you may not have managed sobriety.
Ex-alcoholic Peter Spanton who knows a thing or two about drinking saw the gap in the market for non-alcoholic drinks 'that don't make you feel like an underage teenager'. His new range of beverages are interesting, surprising and powerful on the tastebuds when you are used to the kick of booze.
Give these drinks a try and going soft might not be so …. difficult.
Taste No3
Delicate flavours of cardamom and extracts of cucumber.
Taste No4
An exotic blend of fresh garden mint and aromatic bitter chocolate
Taste No5
A bright taste of lemongrass with a hint of ginger
Taste No7
55% Acai and no added sugar
Buy from Selfridges or online here.