If you are a reader of A Happy Mum, you probably can tell that I love to take photographs.
Of my gorgeous kids, of my suave hubby, of the awe-inspiring scenery, of the nostalgic architecture, of the bits and pieces of life that make us who we are. Photos are a great way to freeze time and come decades down the road, they will remain as precious memories kept in that little drawer in your bedroom and in your heart as well.
When I was offered an opportunity to have my first family-of-four photo shoot with Tomato Photo, I was rapturous and delighted.
******
Having a choice between studio or outdoor shoot, we prefer the latter simply because it is more us. While studio shoots might be great for newborn or family portraits, it lacks the adventure and spontaneity of outdoor shoots. Since we love the sun, sand and sea, East Coast Park was the fitting venue for our shoot.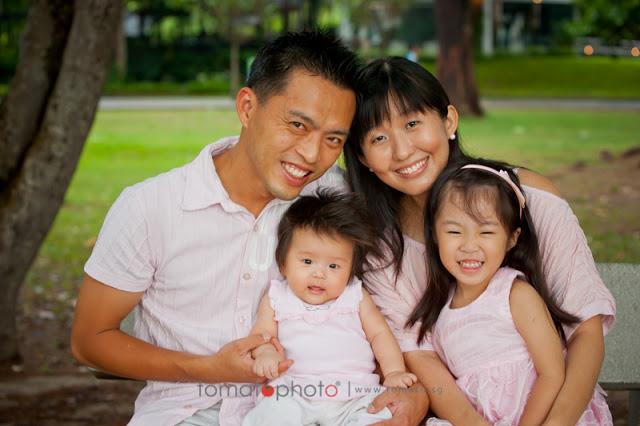 Our photographer was Hart and after a brief discussion, I realised we had a common objective -

To be natural, to enjoy the shoot, to laugh from the heart.

We kept posed shots such as the above to a minimum. These shots are terrific for front covers and headers but one or two good shots are all you need.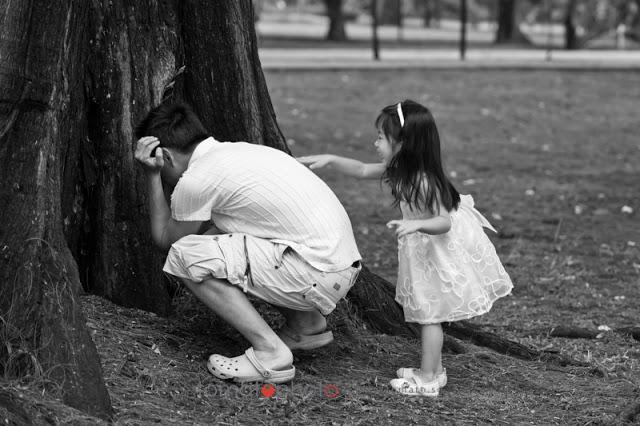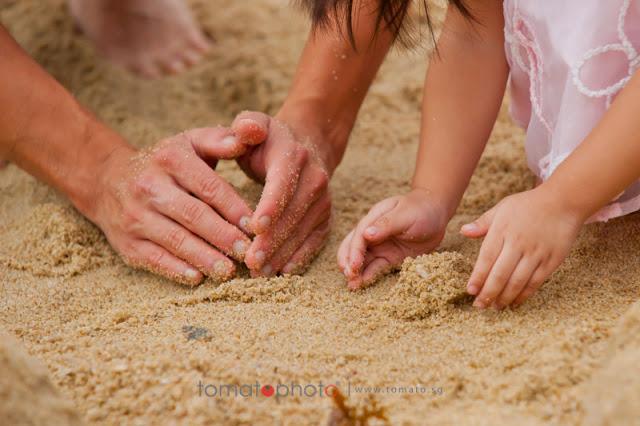 For the rest of the shoot, we let loose and just be ourselves, playing what we would play at the beach - hide and seek, police and thief, sandcastle building, stone throwing and so on.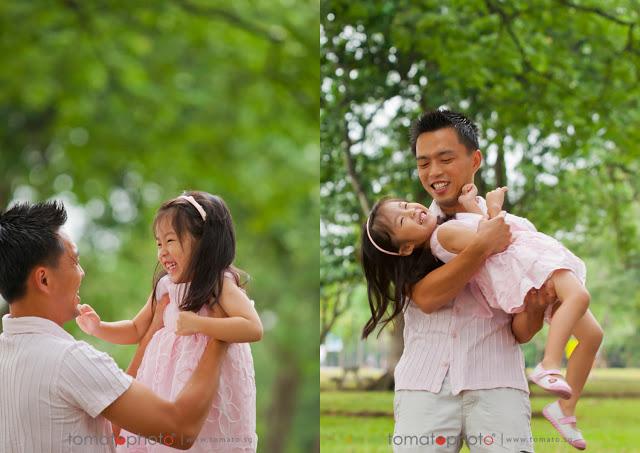 The thing about kids is that they look best when they are carefree and it is the genuine joy on their faces that makes a picture perfect. Tomato Photo understands this in its fullest sense and I appreciated the fact that Hart made the effort in the beginning of the shoot to warm the kids up, talk to them, hi-five with them, play with them instead of diving straight into the photo-taking.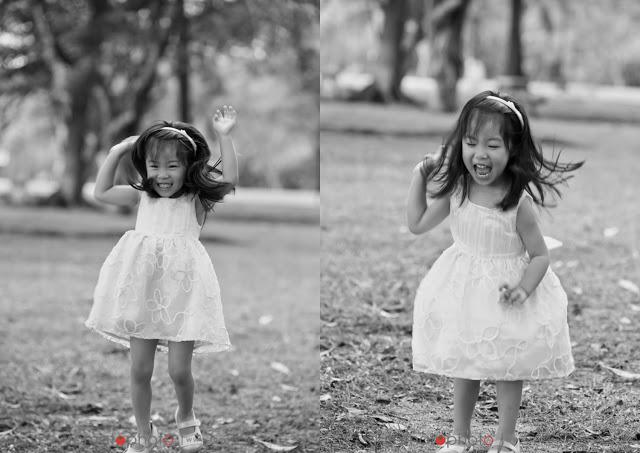 While it was hard to get Angel to stand still to pose for a picture and that she would kindly say "No, I don't want" when Hart asked her to throw sand towards the camera, it was a breeze getting smiling pictures of her when you asked her to just be herself - meaning run, jump, shout, whine, laugh incessantly.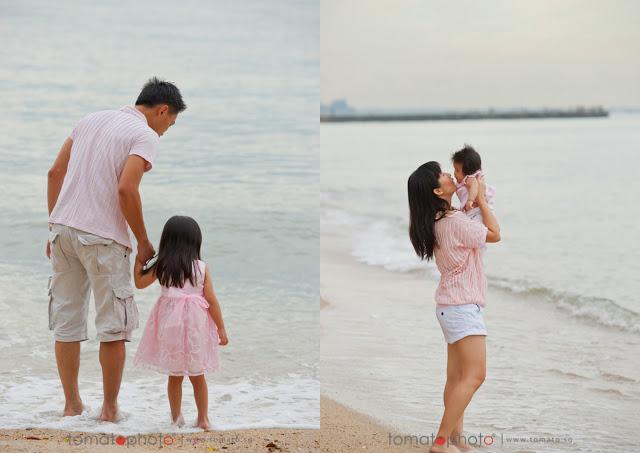 My favorite part was when we got to the water and soaked our feet in it. The beautiful sea has a magical way of calming nerves and bringing happiness. As advised by Tomato Photo, we should either have an early morning shoot before 8am or an evening shoot at 5pm. For more reasons than one, we chose the evening time slot and after a rain, the gleaming waters that formed our backdrop looked silvery and picturesque.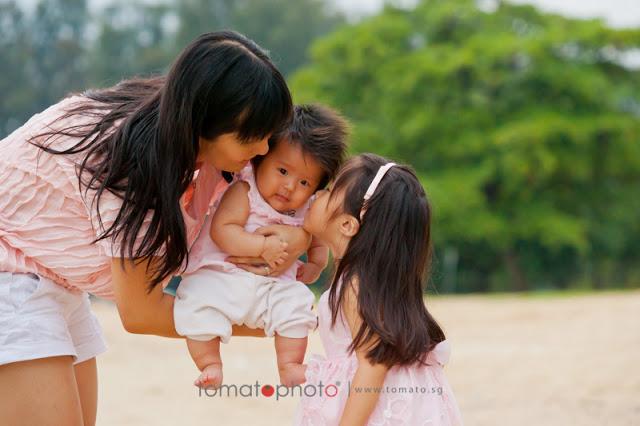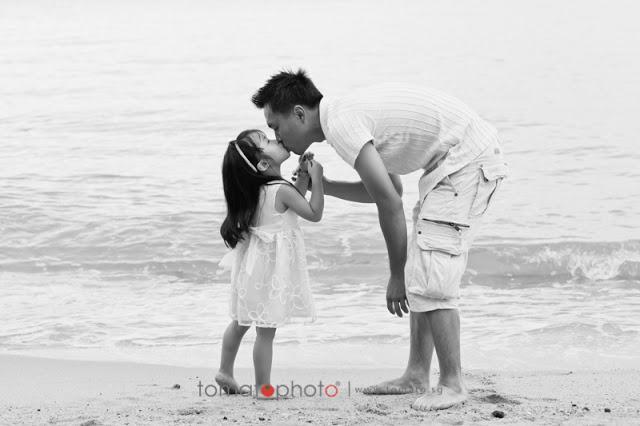 With kids, how can you miss out on kissing shots? Hart remarked that Angel was very cooperative when it came to asking her to kiss her baby sister, the hubby or myself. What can I say? She is well trained in that aspect and smooching is just her way of showing her love.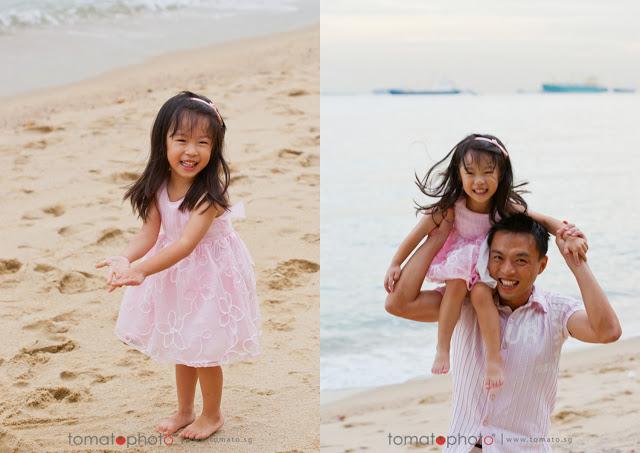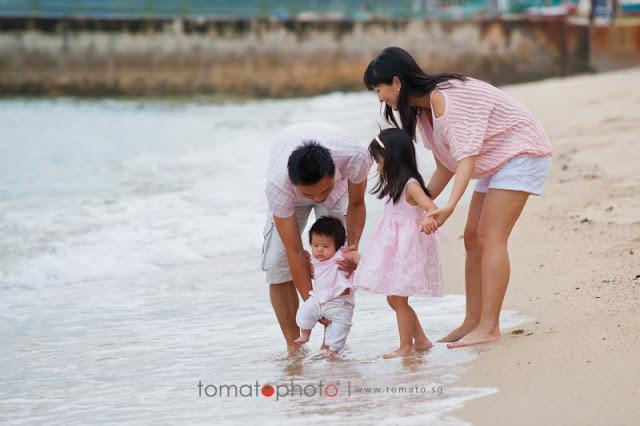 I was pleasantly surprised that the entire photo shoot took less than an hour and Hart declared that he had gotten all the shots he needed. While I fully trusted the skills of the master photographer, I was also enthusiastically looking forward to getting the prints.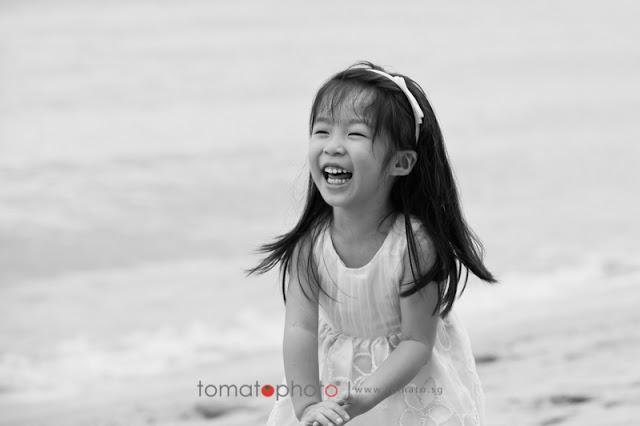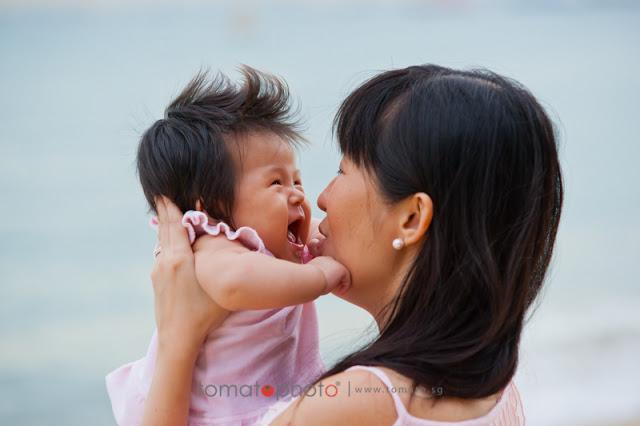 Attesting to Tomato Photo's professionalism, we were able to view all our images on its online gallery within two weeks from our shoot. I was elated to see that Hart had taken some really gorgeous pictures of my girls and captured the looks of pure joy on their faces.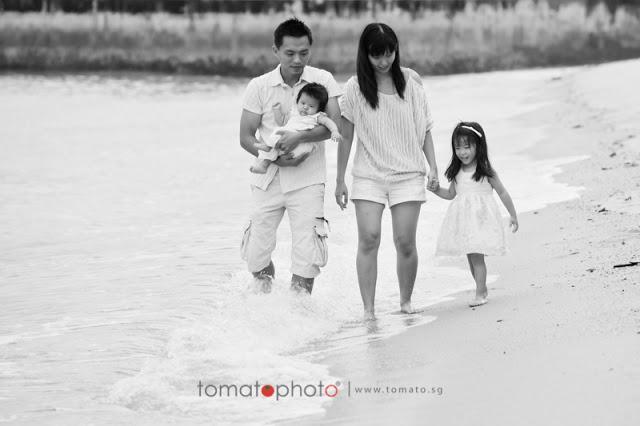 As a first photo shoot with a family of four, particularly with a 4-month-old baby, this was a wonderful experience for us and we were thankful for all the priceless moments frozen in time.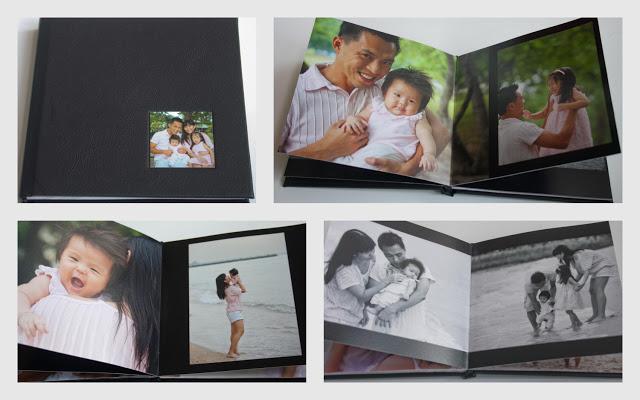 Last but not least, we also received a 6" x 6" album which showcased 20 of my favorite pictures from the shoot. I love this album because being small and thin, it is easy to flip through, pass around and store.
Even though I agree that soft copies are more commonly used, I believe that photo albums are worth keeping and one day when I become a grandmother and reminisce these fond moments of being a mum, they are sure to bring a smile onto my wrinkled face.

Disclosure: A Happy Mum received a complimentary photo shoot and album from Tomato Photo in writing this review. No monetary compensation was received and all opinions are my own.