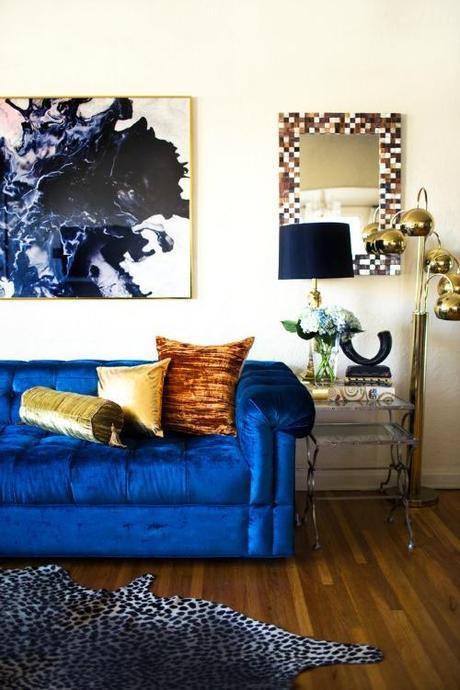 I'm not a person who likes cold weather very much, I so look forward to the spring and summer seasons. When I think of décor for these seasons, I think of sunlight, colorful accessories and airy fabrics. But next year I won't have to wait for spring to get this. Pantone, the color experts, have given me an early spring present by making Dazzling Blue their February 2014 color of the month! The Pantone Color Institute describes dazzling blue as "scintillating". Its executive director, Leatrice Eiseman, noted that this color was chosen for its practicality.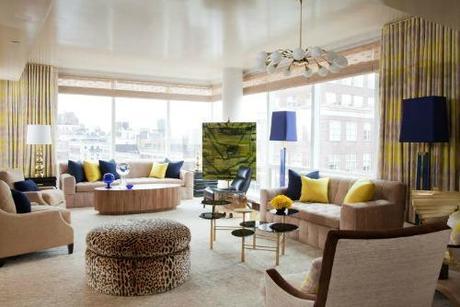 Who doesn't love blue? Everyone has something in this color. Did you know that blue is the color of choice for Citibank's bike sharing program and Facebook's Social Butterfly Blue. Here's an interesting tidbit for you: Mark Zuckerberg chose blue as Facebook's color because he is color blind and it is one of the only colors he sees in its true state. Fascinating, isn't it? I never knew that.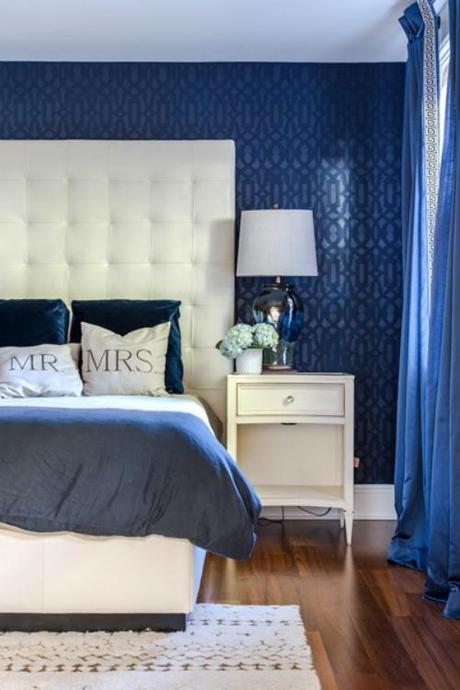 Let's take a look at the creative use of Dazzling Blue in your home décor

.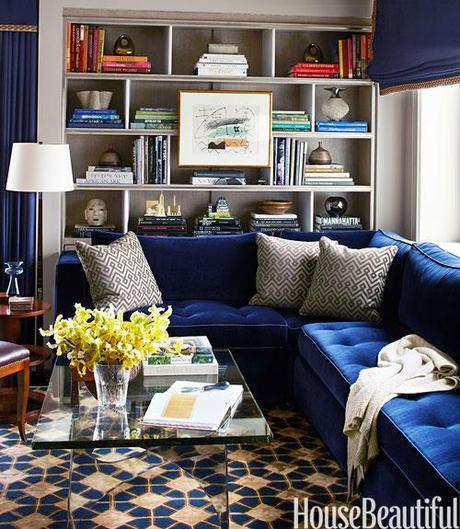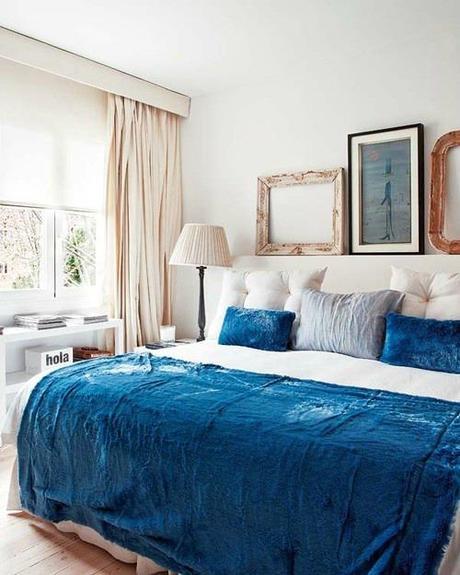 In this kitchen, the dazzling blue and red chairs go really well together, giving the room life and movement.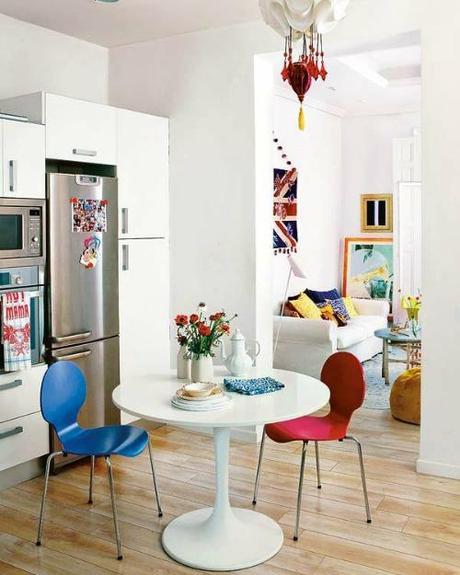 The blue in this plush and comfortable sectional sofa contrasts nicely against the brown in the wall and tufted ottoman. It adds color to the monotone look of the space. Although the room has a masculine look, especially with the cowboy artwork, there is a touch of femininity because of the colorful accent pillows and throw.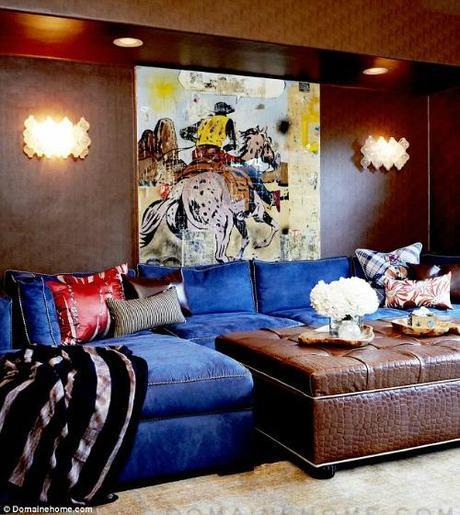 The varying shades of blue add charm to this space. Light blues walls contrast with the dazzling blue sofa, giving the room a light and airy look. The sofa stands out, adding texture and interest to the space. The brushed nickel coffee tables make the space trendy and chic. The finishing touch is the artwork, which is also in shades of blue.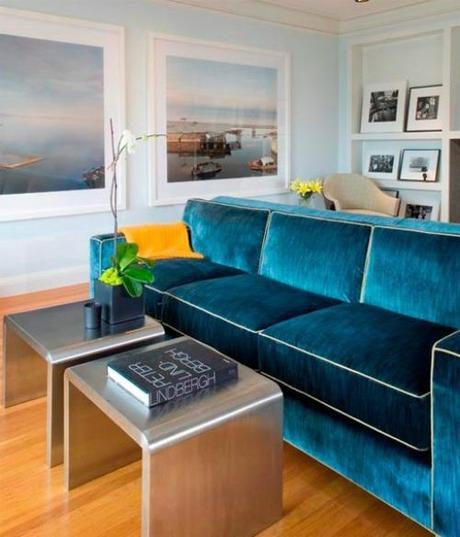 Lovely rooms, aren't they? I think Pantone made the right choice by making it the color of the month for February 2014. It puts us in the mood for the spring months as we start thinking about bright, colorful accessories and furnishings.
Simone

Posted in

Color, Interior Design
|
Tagged

color design, design ideas, Interior Design