I did a blog post back in October 2012 on incorporating a black and white color palette in your home. I felt compelled to do a part 2, because lately, I've seen in the design world a rising popularity of black and white color combinations. These colors can be used in homes in glamorous, chic and modern ways. If you think that this color combination looks too much like a checkerboard, you can easily change that by introducing colorful textures and accessories or having a bold piece of artwork. This color combination appeals to many designers and homeowners because it is timeless.
If you would like to have a black and white room in your home and you're in need of some inspirational design ideas, look no further! I have collected pictures of some really beautiful rooms to help guide you in making a statement room that's daring, bold, sexy and dramatic. With a little bit of imagination, you can bring out the decorator inside of you. It will make quite statement. Just remember to make sure you have enough light entering the room, as this will help make the room look larger.
Highlight the features in your room (like these windows) by painting them in black. This gives a real eye-catching look.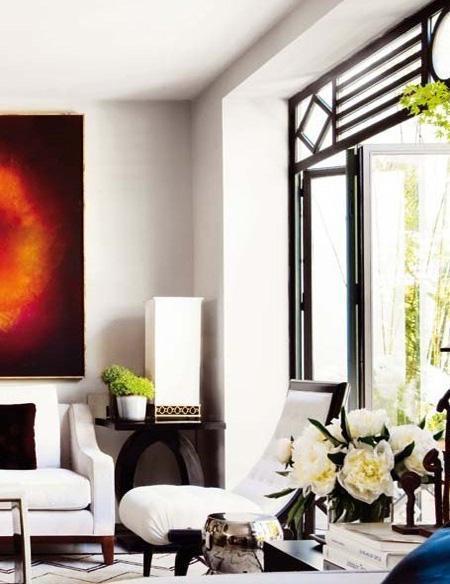 These black drawer pulls are quite a nice touch against the white cabinetry.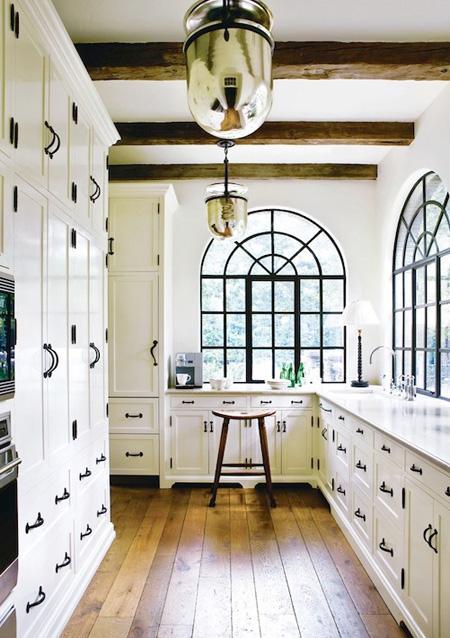 Via:
As you can see in this bedroom, texture and pattern play important parts when decorating with black and white. The room engages your sense of touch: you want to reach out and feel it. The combination of lines and shapes in the accent pieces makes quite an impact. The patterned headboard really stands out as a statement piece for the room.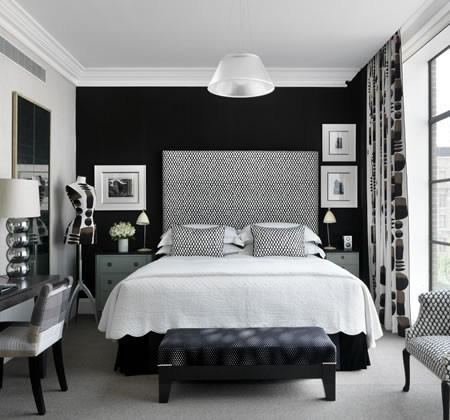 For that touch of glam, mix in a bit of gold, silver or bronze for an eye-catching result.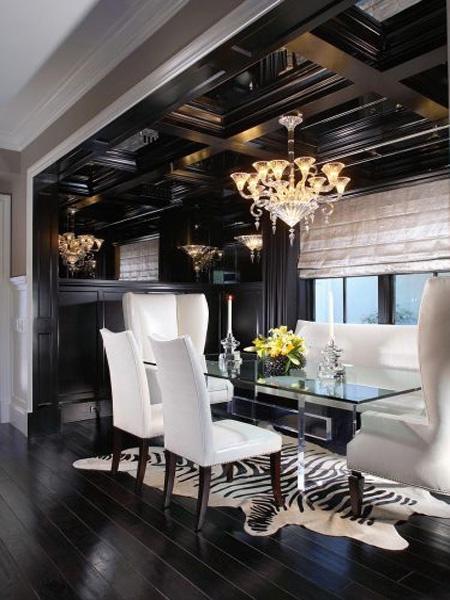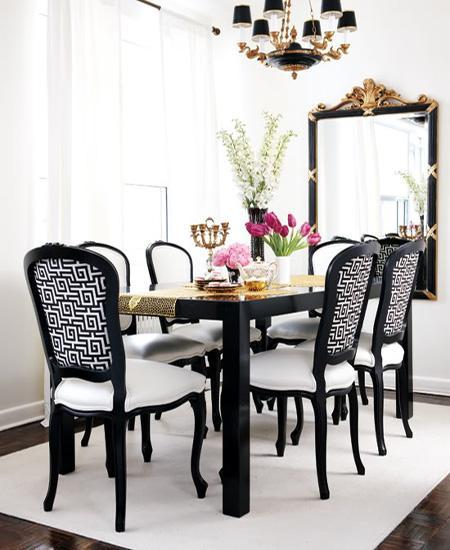 Don't be afraid to mix black and white with colors and patterns. I love how the red cushions and sconces look against the black and white color combination; they really give some "pop" to the room.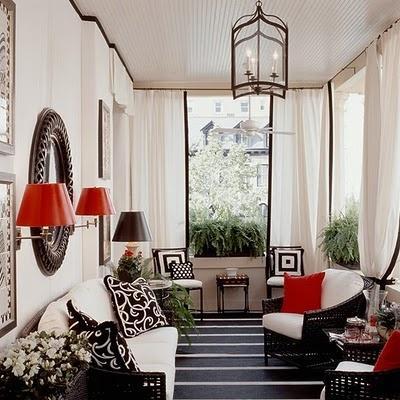 Source: aestheticoiseau.com via Barbara on Pinterest
Be bold and daring and do something totally unexpected. Think outside the box!  Instead of giving your floor a checkerboard pattern, give it a chevron style instead. In this modern bathroom, the chevron style makes the space look bigger and adds a surprising touch. The white paint on the walls keeps the room from looking too dark, and the mirrors keep it light and airy.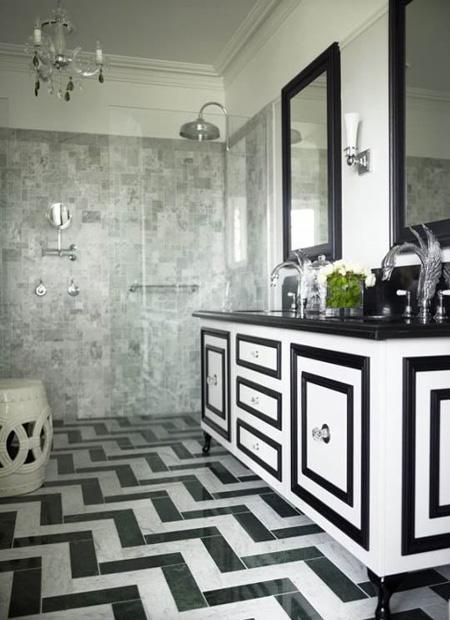 Via:
For a high contrast look, black and white is your color choice!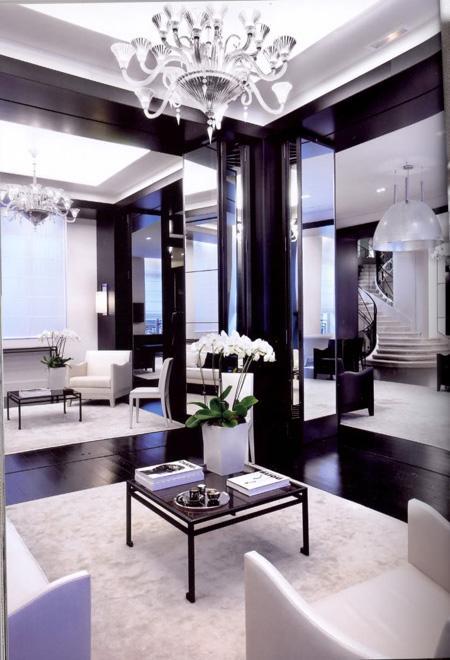 What do you think? Can you be enticed to try a black-and-white color scheme in your home?
Simone