Be Awesome and Buffer Your Shares – Inspired by Matt Cutts
I was inspired the other day by Matt Cutts. It wasn't about SEO either. It was about LIFE and our TIME.  I decided to take his advice but in a different way. I was not overwhelmed by emails but by social media. Do you ever feel overwhelmed by social media?
Last weekend I did no email from Friday at ~6pm to Sunday at ~9pm. It worked pretty well, so I'm going to try that again.

— Matt Cutts (@mattcutts) September 14, 2013
Buffer Your Shares Out To Save You Time
Do you need to save time on social media and all the sharing you do daily? I know I needed to save my time on Social Media. I did not have enough time to blog on any of my blogs as I work full time. I finally made a decision to go AWESOME with my favorite tool, the Buffer. I am in LOVE with this tool. I've buffered it ahead for days and I finished 3 blog posts early Sunday morning. Then when I have time I can be social and have more fun. You can buffer your shares til the cows come home! I had tried Hootsuite Pro but was not happy with all the functions especially on mobile. The next few months will be hectic so I had to take action and go for it. The cost is $10 per month and you can cancel at any time. I love not having contracts or any long term commitments. There is no affiliate program at the moment for the buffer app.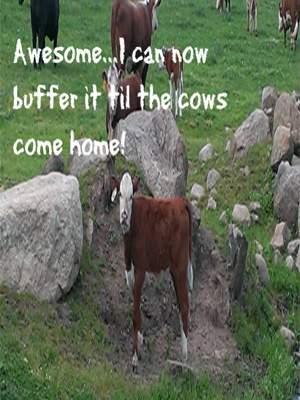 Buffer Has Come A Long Way
The last time I wrote about the Buffer it was just for Facebook and Twitter. Now you have Google Plus and LinkedIn to buffer up as well. You can have to up to 12 accounts with the Awesome version. That really is awesome!  You can play around with the schedule and use different times for each account too. Once you have this Buffer filled up for a week or any time period you are comfortable with, you can forget about it and just be social on these networks. So go ahead and buffer your shares up! You can also use the Buffer app on mobile on both Android and iPhone.
What Can You Do Now With Your Time?
Spend more time writing your posts and guest posts. You can write more and not worry about your sharing on social media.
Spend more time checking Social Mentions and learn what others are saying about your niche and join in the conversation if it applies.
Spend time offline and re-charge. Relax, have fun and spend time with family. They are always asking you to get off that computer or phone, right?
Learn something new. There is so much to learn if you are a blogger or small business. Things are changing daily today and you must keep up or be left in the dust.
Read more blogs and see what others are writing about. Learn new things from them.
Comment more on blogs. Leave more comments on other blogs in your niche. Of course do read them first! Then just buffer your shares from there. You can use the Buffer Chrome extension.
Spend more time being social - that's why it's called social media. It's not just about sharing, though sharing is nice!
Spend time proofreading your blogs – or those emails to go out. And never send email campaigns with a headache – Tweet This!.
Or do like Matt Cutts and make a video – See Matt's latest video on what a website owner should do if they think they might be affected by Panda…Matt turned off the embed feature on this one, what's up with that?
What will you  do with your time if you buffer your shares til the cows come home?
Do you schedule days off of email or social media like Matt Cutts?