Remember the Weebles commercial of the early 1970s? Back then the commercials were of a more innocent quality than the ones we're subjected to now. This Weebles ad from the 1970s is just so cute.
Whoever created that ad was a genius. Why? I remember the tagline even 40 years later! THAT is an effective ad. 'Weebles wobble but they don't fall down." These Hasbro toys, launched in 1971, were a small, egg shaped toy with a weight at the bottom. If you pushed the toy over with your finger, the toy tipped because of the spherical shape at the bottom but the weight inside at the bottom immediately returned the toy to its center of gravity and it popped upright. No matter how often you pushed it over, it always returned upright.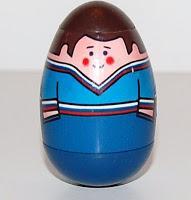 A weeble
The events of the world are dark and evil. They can easily infiltrate our heart with a depression that clouds us and weighs heavy. We do
Rejoice with those who rejoice, weep with those who weep
as Paul advised in Romans 12:15. Christians should be defined by their faith, which includes compassion and love. We not only weep with those brethren who weep, but like Jesus, we weep for those who
should
weep but do not (Luke 19:41, MacArthur Commentary).
As the world descends into its prophesied Days of Noah, (Matthew 24:37), more and more of the world's tragedies shock our sensibilities. The state of the world would surely cause any sane person to become depressed just by looking at headlines for one moment, never mind living in this cauldron of evil day after day. Opposition to the truth of Jesus Christ is another depressing item that causes many to weep with broken hearts at the broken churches and the broken bibles littering what today is called Christianity.
And dark clouds not only hover from without, but they can hover from within. Dark clouds of upset and impatience drift over the heart on little cat's feet and poise, ready to descend at a moment's notice. From within, a discouragement, frustration, a melancholy, or a depression can creep over the believer. Biblical illiteracy and confusion sets in to the heart, allowing more and more sin to infiltrate it. This becomes ripe ground for defeatism and depression. If some people are struggling with the dark clouds of spiritual depression, imagine how difficult these time are for preachers, whose main instrument is the heart! They labor with broken hearts much of the time.
I've been asked two questions recently. One is, don't I get frustrated or discouraged with the rise in deception of the serpent, and its capturing into false doctrine of so many who profess to believe? And, how can a person stay positive in these dark times?
Many of the great believers of times past suffered from spiritual blackness of one level or another for periods of time that lasted from fleeting to lengthy. Asaph, Jeremiah, David, Paul, Martin Luther, Charles Spurgeon, Martyn Lloyd-Jones, Randy Alcorn, and John Piper were oppressed with clouds of melancholy or frustration or even full-blown depression at various times in their lives. Please don't think you are alone. You're not. Charles Spurgeon is almost universally recognized as a mature leader of the faith who also had a deep, long-lasting spiritual depression.
Spurgeon said that depression
happens frequently to many people.
However, please excuse my straight-forwardness, but please also don't think wallowing in a spiritual depression is proper. It's not.
Less talked about was that Spurgeon himself considered this a sinful weakness. He distinguishes between a God-appointed weakness and a human sinful weakness, and he places depression squarely in the latter category. Spurgeon believed despondency was not a virtue, but a vice.
He said "
that to be unbelieving, desponding, nervous, timid, cowardly, inactive, heartless is not excusable and not proper
" and of despondency, Spurgeon said "
I am heartily ashamed of myself for falling into it, but I am sure there is no remedy for it like a holy faith in God.
"
Charles Spurgeon's depression
started when he was 24 years old. Spurgeon later recalled,
My spirits were sunken so low that I could weep by the hour like a child, and yet I knew not what I wept for.
In a
Conversation Between John Piper and John MacArthur
, John Piper recounted his depression that began at 40 and lasted years,
I was 40, halfway through my vacation, sitting on the steps, sobbing. Noelle comes down the stairs, asks me "What's wrong?" I said, "I don't have a clue."
As the segment is summarized
here
, we learn of depression and two pastors' responses to it-
...it begins with "MacArthur explaining that he has never really been depressed. Some Christians are a bit like MacArthur. To be honest, that can make it hard for them to empathize with the Pipers of this world who goes on to describe how he had a period of his life where he was significantly depressed that lasted several years. MacAthur's incredulous "Years?!" demonstrates how very differently they are wired."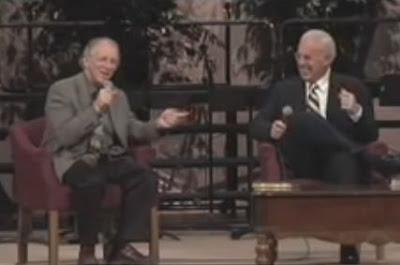 "Years?!"
So how do we stay positive when the world is crazy and it seems like the visible church is collapsing under top-heaviness of celebrity pastors, megachurches, and false doctrine?
1. The number one way is to recognize, worship, and rest in the sovereignty of God.
Ecclesiastes reminds us that from the top government down, from Kings, Prime Ministers, Presidents, and Judges, down to the lowliest of tax collectors and pagan sinners, God has His hand in all they do and don't do. He ordains everything and purposes it according to His plan. Judgment for the evil done on earth WILL happen.
I said in my heart, God will judge the righteous and the wicked, for there is a time for every matter and for every work
. (Ecclesiastes 3:17)
Why would God delay judgment, and not take care of it all at once? One reason is this, the Preacher of Ecclesiastes continues:
I said in my heart with regard to the children of man that God is testing them that they may see that they themselves are but beasts.
(Ecclesiastes 3:18).
He will not let evil go on forever, and He will purge the world of all unrighteousness.
2. Have faith. Ask for more faith. Faith.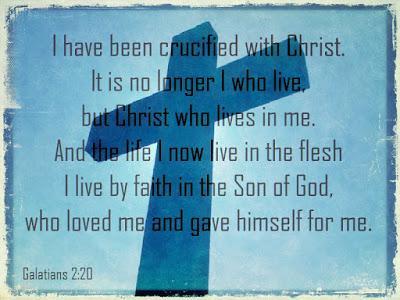 Spurgeon preached that faith was the cure. Use your faith to trust God, ask for more faith to trust Him more. This is what Charles Spurgeon did. He noted,
When the sinner is pointed to the Cross and comes to trust himself with Jesus—viewing the blood sprinkled and the righteousness worked out—then the man can pray, can sing, can melt in penitence or can rise up in flames of love! ... The inability of human nature is instrumentally removed by the energy of faith.
Speaking of energy...

3. Stay busy in spiritual disciplines.
In the conversation between Piper and MacArthur, MacArthur said that he stays very busy. Having to write several sermons per week keeps him in the Word. Studying for preaching infuses him with a joy that drags him past the discouragement and he leaves it behind. Staying busy in the word is his primary mechanism to stave off discouragement or depression. Also, he said he ponders Paul and other biblical heroes who have endured worse and yet stayed hopeful.
John Piper said prayer is his go-to discipline. He prays to the Lord to keep him and preserve him, more than any other prayer. Piper said he prays to God to keep him in His will, keep him in his marriage, keep him in understanding and wisdom, etc.
3. Bask in the glory of God in His creation, in faithSpurgeon commended the glory of God in creation as a remedy for depression
:
To sit long in one posture, poring over a book, or driving a quill, is in itself a taxing of nature; but add to this a badly-ventilated chamber, a body which has long been without muscular exercise, and a heart burdened with many cares, and we have all the elements for preparing a seething cauldron of despair, especially in the dim months of fog—
"Heaviest the heart is in a heavy air,
Ev'ry wind that rises blows away despair."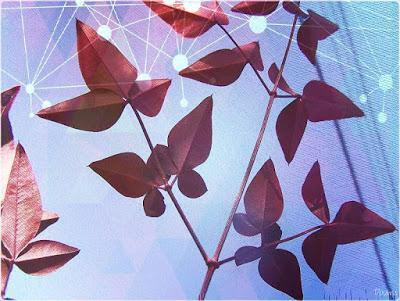 "Creation" by EPrata
Others like
Alcorn took heart during his two-month depression
 just knowing he wasn't alone, that other men battled spiritual depression was a balm. He battled it and his other periodic depressions by taking time to pray in thankfulness and gratitude.
I opened this essay by mentioning the old toy "Weeble." They wobble, but they don't fall down. They don't stay down because they have a weight in the bottom that keeps the center of gravity centered. No matter the length of your Christianity, whether you've been saved for days or decades, no matter the level of maturity, babe or grizzled soldier, Jesus is our center of gravity. With our feet on the weighty rock, we might be knocked around a bit, but He will not let us stay down. Sometimes our battles are with temptations, or with the enemy, or sometimes it's with despondency or depression. Don't let the evil of the world get you down, or even wobble you for a moment. Jesus has overcome all the world's evil, and if we are in Him, we have overcome it, too.
Peace I leave with you; My peace I give to you. I do not give to you as the world gives. Do not let your hearts be troubled; do not be afraid.
(John 14:27)