UPDATE: I emailed BCBG and contacted them via phone and they had no real answer for me as to why their watch batteries are so junky and immediately wear out.  This is pretty disappointing to me because I do love BCBG but I will definitely be taking this poor customer service into consideration next time I bring something made by BCBG to the checkout counter.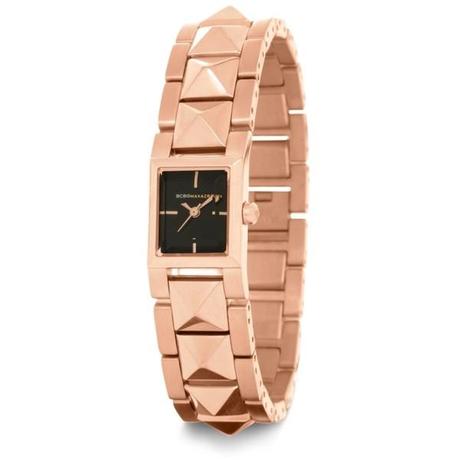 Copyright BCBGMaxazria
Read my originally excited post about the BCBG Pyramid Studded Watch.