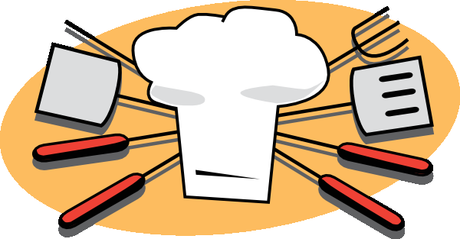 There is nothing us Brits love more than a good old-fashioned BBQ. Whatever the weather, nothing beats gathering friends and family together to enjoy tasty grilled treats. This year's BBQ Week runs from 23rd – 29th May, coinciding with the Bank Holiday in May and Memorial Day in the US,  providing the perfect opportunity to experiment with a variety of recipes, and lucky for you, Newman's Own is here to lend a helping hand.
With a selection of sauces, rubs, marinades and dressings from Newman's Own, you won't want to BBQ without them. Get to the grill this BBQ Week and impress your guests with a selection of mouth-watering recipes ranging from honey turkey burgers to fiery bourbon chicken wings. (All the post-tax profits from Newman's Own products go to the Newman's Own Foundation, with over £1 million already being donated to a wide range of charities in the UK alone and over £250 million donated worldwide.)
Let's start off with Fiery Bourbon Chicken Wings served with a cooling Blue Cheese Dip!   I adore chicken wings.  If chicken wings are on the appetizer menu, they are my choice every time!
*Fiery Bourbon Chicken Wings with Blue Cheese Dip*
Serves 4
 Printable Recipe 

A delicious appetizer from the people at Newman's Own.
Ingredients:
1 kg chicken wings (2/4 pounds)
250 ml bottle Newman's Own Fiery Bourbon BBQ Sauce
For the dip:
125 g soft cream cheese (4 1/2 ounces)
4 tablespoons Newman's Own Blue Cheese Dressing
2 spring onions, chopped
Selection of crudités to serve, such as peppers, carrots and
celery
Method:
Preheat the oven to 200°C/400*F/gas Mark 6.
Place the wings in a shallow roasting tin and pour over the sauce, turn to evenly coat the chicken in the sauce. You can do this a few hours before or overnight in the fridge, so the chicken marinates in the sauce if you have time.
Cook in the oven for 20 minutes, then remove from the oven, turn over the wings and baste with the sauce.
Return to the oven and cook for a further 20 minutes, until the wings are sticky and slightly charred. If you prefer you can remove the wings from the oven 5 minutes before the end of the cooking time and place on a hot barbecue for 5 minutes.
Meanwhile in a bowl, beat together the cream cheese with the blue cheese dressing and most of the spring onions. Transfer to a serving bowl and garnish with the remaining spring onions.
Arrange the chicken wings on a large platter and serve with the blue cheese dipping sauce and crudités.
Next up, some delicious ribs.  Finger licking good Hickory Smoked Spare Ribs with an Avocado, Bean and Corn Salad.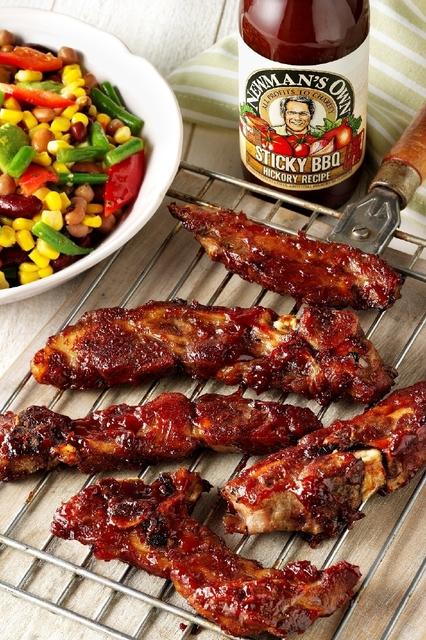 *Hickory Smoked Spare Ribs with Avocado, Bean and Corn Salad*
Serves 4
Printable Recipe
The Hickory Sauce also works well with pork chops. Prepare in the same way as for the ribs but allow extra cooking time according to the thickness of the meat.
Ingredients
900g (2lb) pork spare ribs, cut into individual ribs
1 bottle of Newman's Own Sticky Hickory BBQ Sauce
Salad:
100g (4oz) green beans, cut into 2.5cm (1in) lengths, or runner beans, sliced
400g (14oz) tin mixed beans, drained and rinsed
½ red pepper, deseeded and chopped
1 avocado, peeled, stone removed, and chopped
150g (5oz) sweetcorn kernels
5tbsp Newman's Own French Dressing
Method
1.

  
Preheat the oven to 180C/350F/Gas 4. Spread out the spare ribs in a shallow roasting tin and roast in the oven for 30 minutes or until cooked.
2.

  
Remove from the oven and brush with the Hickory Sauce until well coated. Return to the oven for 10 minutes or transfer to a barbecue and cook until sticky and well glazed, turning the ribs over once or twice and brushing with any remaining sauce.
3.

  
To make the salad, blanch the French beans in a pan of boiling water for 2-3 minutes or until just tender. Drain and refresh by running cold water over them in the colander. Put the beans in a bowl and add the mixed beans, red pepper, avocado and sweetcorn. Pour over the French Dressing and toss gently until everything is well coated.
4.

  
Serve the ribs with the salad.
Tip: if barbecuing, the ribs can be cooked ahead in the oven, coated in the sauce and left to cool. When ready to serve, place the ribs on the barbecue and cook until heated through, sticky and well glazed.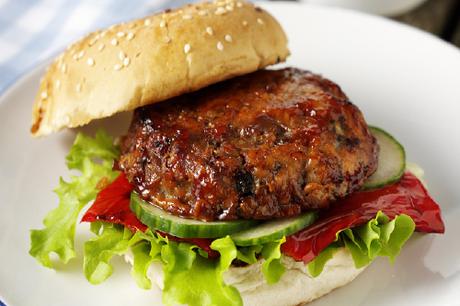 *Newman's Own Honey Turkey and Red Pepper Burgers*
Makes 4
Printable Recipe
Turkey mince makes mouthwatering burgers and is far lower in fat than ground beef or lamb.  Add extra salad to the buns such as sliced tomatoes, onion rings or cucumber slices according to pertsonal taste.
500g (1 lb 2 oz)  turkey mince1 small red onion, peeled and finely chopped1 large open mushroom, peeled and finely chopped6 TBS Newman's own Sticky Honey BBQ Sauce2 red peppers, deseeded and cut into thick wedges4 sesame seeded burger buns, split in half and lightly toasted5cm (2 inch) piece of cucumber, sliced4 lettuce leaves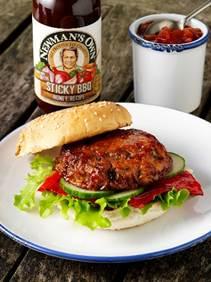 Put the mince into a bowl, add the chopped onion and mushroom and stir until mixed.  add 3 TBS of the Honey Sauce and stir again until evenly combined.  Shape the mixture into 4 burgers, pressing the meat together to give a firm shape - a round pastry cutter or special burger press makes the task easy.
Put the burgers on a plate, spread over the remaining Honey Sauce and cover with cling film.  Chill in the fridge for several hours or overnight.
Grill or barbecue the burgers over medium heat for 10 to 15 minutes or until they are cooked all the way through, turning over half way and brushing or basting with any of the sauce left in the dish.
Grill the pepper wedges for about 5 minutes or until lightly scorched.
To assemble the burgers, layer up lettuce, pepper wedges, cucumber and burgers in the split buns and serve hot.
Tip:  If you prefer you can make 8 small burgers and serve them in rolls or small buns as finger food.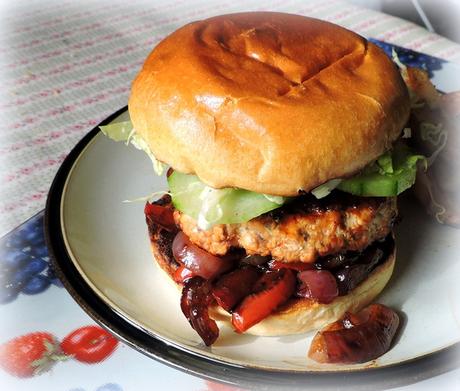 Mine turned out scrumdiddlyumptious!
·
Newman's Own Fiery Bourbon Sauce is available from Tesco, RRP £1.99
·
Newman's Own Sticky Original BBQ Sauce is available from ASDA, RRP £1.59
·
Newman's Own Sticky Barbecue Hickory Sauce is available from ASDA, RRP £1.99
   ·
Newman's Own French Dressing, from Sainsbury's, £1.49