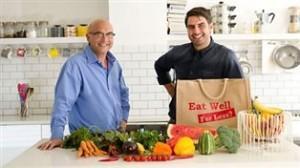 Gregg Wallace and Chris Bavin
BBC Programme "Eat Well for Less" with Gregg Wallace, Chris Bavin and Lucy Jones, help families across the UK save money and eat well for less.  This week (Thursday 24th September 8pm) they are talking about that well known basic pasta and visit the Ugo Foods Factory at Borehamwood to find out how pasta is made.
I'm quite looking forward to seeing this as I like to try and make pasta at home and watching it on a bigger scale would be interesting – I know I struggle with 2 portions.  It's also good to find out  more behind the scenes of companies you see in the supermarket – didn't know the Ugo company had been on the go since 1929!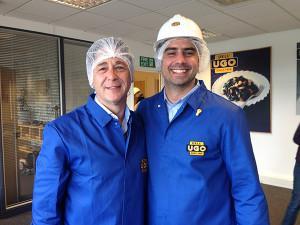 Paul Ugo and Chris Bavin