The past week or two I have been reverting back to bad, terrible, horrendous habits. My lips have been becoming extremely dry, and after a cold-sore incident not too long ago, I had to throw away my most favorite handbag item; the Clarins Natural Lip Perfector. Oh it is heaven. So because I didn't have this with me at all times I forgot to look after my lips. It's hard to do so when the items you are using you just don't believe in. Sigh. I began biting those dry bits of skin, pulling them away –Oh no, I see blood!- and being left with disgustingly, may I say, crispy lips. Terrible habits which I just cannot stop doing.
Why don't you just buy some more Clarins? I hear you ask. Well because why should I? I should stop this obsessive behavior and just accept that one day Clarins may discontinue this item –A disgusting thought- and learn to live with unfamiliar items helping me. So, this brings me to..


BATTLE OF THE BALMS!!

I have the first two contenders to introduce to you today; two very well known brands which we have all leapt for – literally leapt- during the harsh cold weather.
Contender Number One:Vaseline Lip Therapy Tins 20g; from £1.40 at Boots, available in Rosy Lips, Cocoa Butter, Aloe Vera and Classic.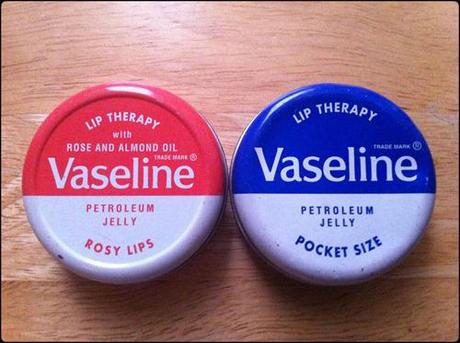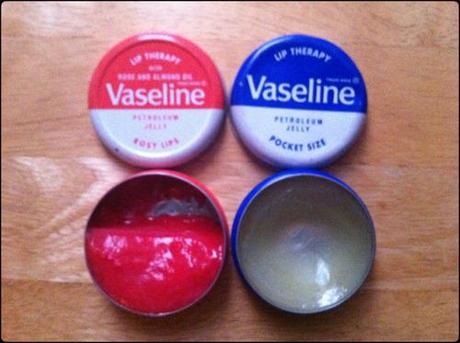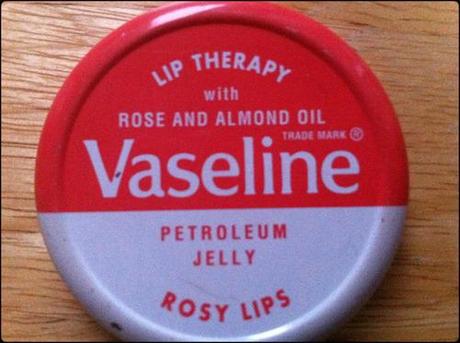 Eeek sorry about photograph three, focus didn't want to play apparently.This is usually most women's go-to item and can often be found in large quantities in one's handbag/make up bag/bedside cabinet/messy drawers etcetera etcetera
Price/Value: For being less that £2 there is no surprise why this is every woman's go-to item in the winter. It also lasts me a lifetime. Not only is there the classic option but now Vaseline have created a range of Lip Therapy tins for us to indulge in for just a couple of quid. It is a great multi-use balm for dry skin and lips.
Appearance/packaging: Small, simple and colourful. The Rosy Lips tin has a yummy smell to it and is a gorgeous colour; I often apply it over lipstick if it is drying.
Application: Using your fingers to apply this does mean that sometimes you get left over jelly on your hands, but there is no harm in rubbing it onto dry areas of skin on your hands or arms or anywhere else for that matter. You can apply as little or as much as you like. Can sometimes leave my lips wanting more after it has wore off a little, like the effects of drinking fizzy pop. Maybe that is just me though?
Results: 3/5I have used this for years and I literally use it all over my face. I used to get extremely flaky skin around my nose when I was a teenager (it wasn't attractive and I was very embarrassed by it. Cue sympathy.) until I discovered that a good slathering of Vaseline before bed would sort it out. I personally love Vaseline as a bed time product, like an over night lip mask and it really does prevent my lips from drying out over night and becoming all cracked, but for every day use as I said earlier I feel like it dries them out more in the long run with a slight greasiness to it.
Contender Number Two:Carmex Moisture Plus Ultra Hydrating Lip Balm 2g - £4.49 at Boots and comes in Peach, Pink or Clear.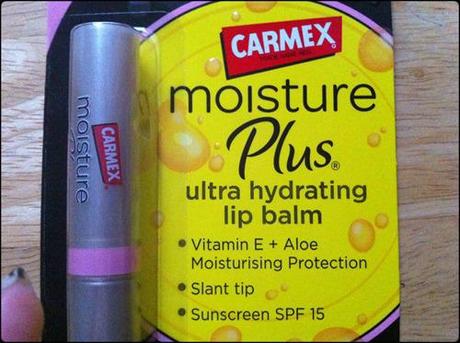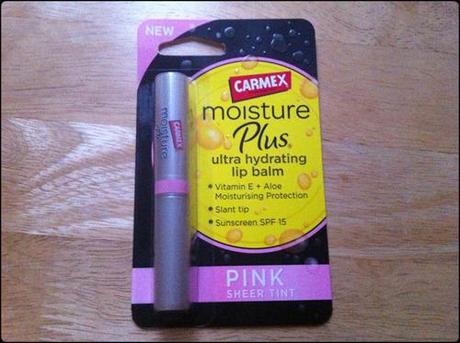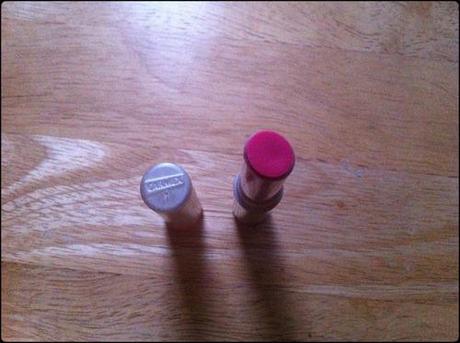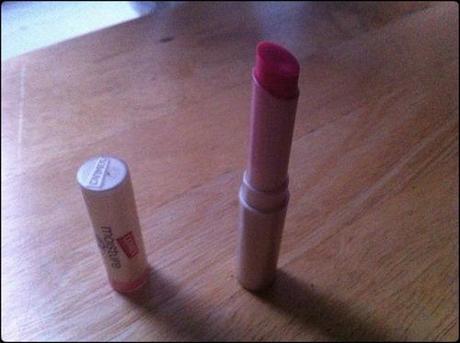 Price/Value: When I saw the price of this I did have to think 'Do you really need this Jen? Will it do the same job as the cheaper, slightly uglier Carmex?' but, it promised me moisture and not just that, it promised me colour, in the sheer form, so I bought it anyway. A true sucker to commercialism and the world we live in.
Appearance/packaging: It's what drew me in to buying the product in the first place. The tube looked sleek and quite posh hanging on the shelf in Boots. To my horror when I opened it, it wasn't posh at all. It is plastic, with the logo stickered onto it. Should I take said sticker off, it is a mere gray plastic lip balm, not the sleek, sheer balm that I purchased in delight.
Application: It glides on so lovely and has such a yummy vanilla scent, not the classic Carmex scent that I expected. It feels soft and luxurious on my lips and I cannot help but keep applying. The color is fab too, it makes my face look alive during this cold cold weather up north. I often get told my lips look blue, no lie. As you get used to the feeling of the balm on your lips, there it is, there's the Carmex tingle and scent. It is quite strange, but just lovely.
Results: 4/5It really has made my lips feel so smooth and protected them when I've ventured out into the cold. No more loose bits of skin and the lovely Carmex signature tingle has me assured that it is doing the excellent job that the classic tubes/pots do. I am a big big fan of this ladies.
What's your cult lip balm product ladies? Does anyone use a good multi-use balm?


Coming up next in Battle of the Balms:

Two drugstore brands battle their potted lip balms against one another; which will come on top? Next monday (26th December)