Yesterday, a day with the best weather since October, I met up with a few friends for a wander along the foreshore from Battersea Village to Battersea Bridge.
Lovely. As these pics show.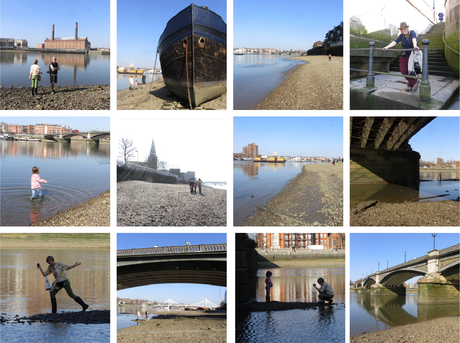 Inspired by a brick with an R on it, I also took photos of things that resembled letters of the alphabet. The M could also be an E, and the Q could be a B. Now all I need to do is create some words out of them... any ideas?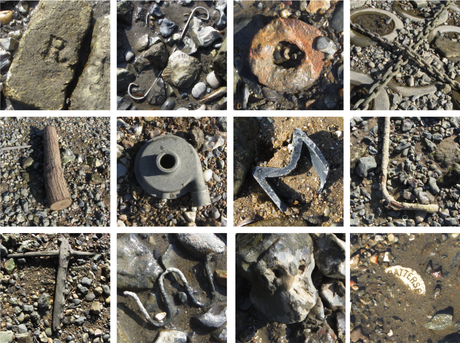 There were also a lot of stones with holes in them, many of which looked like face. Finally, bottom right, eagle-eyed Jenny spied the base of a stoneware pot sticking out of the silt with Battersea stamped into it. She took it home and cleaned it up and it turns out to be a crucible: Find out more here.