In the world of fantasy and sci-fi, the recent release of "Batman vs. Superman: Dawn of Justice" has superhero fans on the edge of their seats, as two favorite comic book legends are pitted against each other. The cast, which includes Ben Affleck, Henry Cavill, Gal Gadot, and Amy Adams have been spotted in flattering fashions on red carpets all over the globe, promoting their blockbuster film.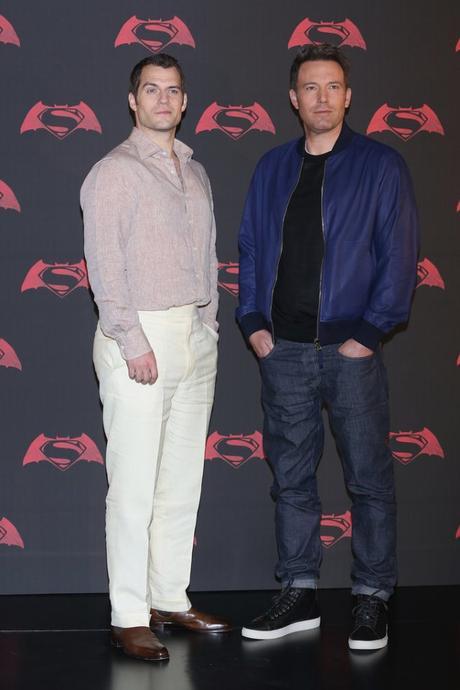 LONDON, ENGLAND – MARCH 22: Gal Gadot arrives for the European Premiere of 'Batman V Superman: Dawn Of Justice' at Odeon Leicester Square on March 22, 2016 in London, England. (Photo by Mike Marsland/WireImage)
Henry and Ben arrived for a less formal photo shoot in Mexico before the premier of Dawn of Justice. Both guys had to get pretty pumped up for their roles of Batman and Superman, so I imagine they had to do some shopping for the premiers. Henry is dressed for spring in his tan woven button-down with crisp white trousers and rich brown leather shoes. Ben's look is more of a "Saturday afternoon with the kids", but still looking on trend with his cobalt blue leather baseball jacket, cuffed dark indigo jeans, and black leather lace-ups. It was probably a nice break from their red carpet tuxes.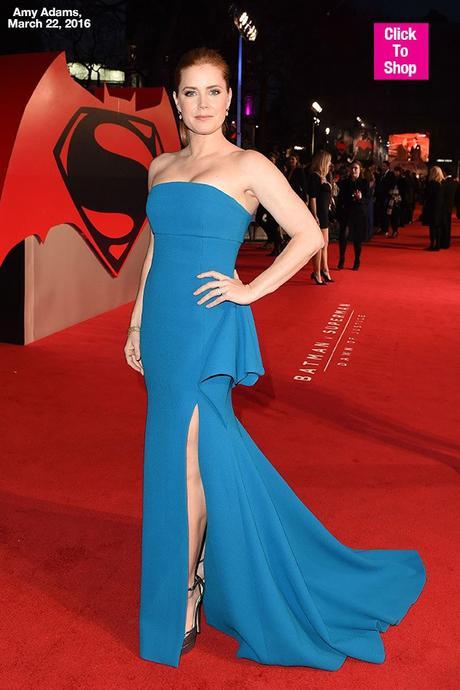 Amy Adams, who plays Superman's love interest Lois Lane, is a vision in blue with her strapless cornflower blue gown. The empire waist seam, side ruffle, and deep leg slit really add interest to a simple dress design. Of course, it is the perfect color for Amy with her auburn hair and bright blue eyes.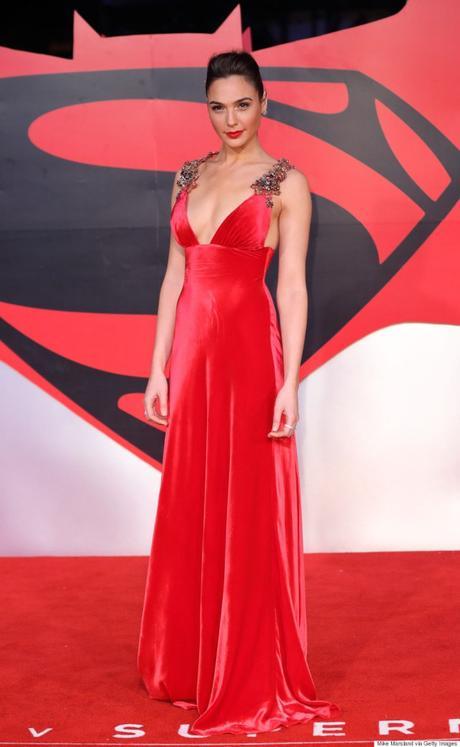 Another cast member of the fantasy sci-fi feature who practically stole the show with her role as Wonder Woman, is Israeli born actress Gal Gadot. She looked stunning on the red carpet in this fire opal red velvet gown with metallic floral straps, plunging neckline, and high-waisted bodice. Gal definitely shows us that she has the figure for both Wonder Woman's wardrobe and the red carpet.