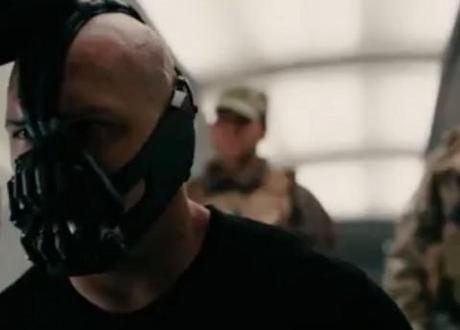 Batman to face Bane in The Dark Knight Rises
The Dark Knight Rises, the hotly anticipated next installment in Christopher Nolan's series of Batman films, is due for UK summer release. And just in case anticipation hasn't quite reached fever pitch yet, Warner Bros has released a new online trailer.
The upcoming film sees Christian Bale's Batman on the run after taking responsibility for Two Face's crimes. Tom Hardy appears as nemesis Bane, with Anne Hathaway as Selina Kyle AKA Catwoman.
Hathaway's casting raised eyebrows among fans of the franchise, with concerns raised that her good-girl image made her an odd choice for the super-sexy role. "Great! A dorky, jazz-handsy Catwoman is perfect," snarked Gawker. Will the new trailer silence the doubters?
The all-new trailer comes as a social networking marketing campaign gets underway, which involves tweeting shots of Batman graffiti hidden around the world. As Mashable reported, "fans can unlock still frames from the third trailer by submitting via Twitter or by email 'photographic evidence of graffiti related to any movement in support of the vigilante's return'.