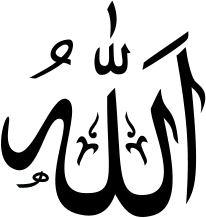 Image via Wikipedia
Are you currently enrolled in Arabic language schools today? I have here an amazing list of basic Arabic terms from A to Z. I believe these terms are very helpful for those who are learning Arabic language, so let's itemize these all one by one.
'Abd (عبد)
This is a common term among Arabians. This is commonly known as servant, worshipper, or slave. Arabians use this term to attach to their names like "Abdullah" (servant of God), Abdul-Malik (Slave of the King), and Abdur-Rahmān (Slave of the most Beneficent).
Bay'ah (بيعة)
It is the Arabian's oath of allegiance to their leader. Traditionally, it is also called Caliph or Imam.
Caliph (خليفةkhalīfah)
It is a term referred as the successor of their respected prophet, Muhammad.
Dhimmi (ذمّي) (pl. dhimam)
It is defined as a practice among Jews, Christians and other denominations who choose to live their lives in an Islamic state. Non-Muslims like these denominations have the right to practice their religion tolerated by the Islamic law.
Ehtiaat-Waajib
An obligatory precaution.
Fi sabil Allah (في سبيل الله)
for the sake of Allah; common Islamic expression for performing acts such as charity or Jihad.
Ghazi (غازى)
a holy warrior.
Halāl (حلال)
literally means honorable.
Ifhār (إفطار)
It is a meal eaten by Muslims breaking their fast after sunset during the month of Ramadan.
Jihād (جهاد)
It literally means "struggle". An earnest striving in the way of God.
Al-khaliq
The Creator, Allah.
Laghw (لغو)
This word means "false testimony".
Malā'ikah (ملائكة)
The Arabic term for singing angels.
Nikah (النكاح)
the matrimonial contract between a bride and bridegroom within Islamic marriage.
Qur'ān (القرآن)
Muslims' literal word of God.
Rasul (رسول)
Its literal meaning is "messenger".
Shaykh (شيخ)
Arabic term for a Muslim clergy.
Talaq (الطلاق)
Also known as "divorce".
Usul (sing. asl)
Principles, origins.
Wali (والي)
This word means friend, protector, guardian, supporter, or helper in Arabic language.
Yawm ul-Qiyāmah (يوم القيامة)
"Day of the Resurrection"; Day of Judgement
Zināa (زناء , زنى)
Sexual activity before marriage (can also count adultery and fornication)