FirstLadyB| Black Christian Entertainment News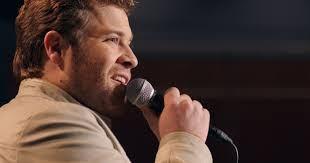 I Can Only Imagine, the Christian film, based on the life of MercyMe's lead singer Bart Millard is still going strong at the Box Office.
Today marks the sixth weekend the film will been in theaters, and on nearly 2,000 screens.
Based on the hit Contemporary Christian song by the same name, "I Can Only Imagine" became a huge surprise at the box office when it opened March 16. The Christian family drama earned more than $17 million its first weekend of release, finishing third behind only "Black Panther" and "Tomb Raider" and ahead of Disney's "A Wrinkle in Time."
The movie, which was filmed in Oklahoma has also become the states inspirational song.  On Thursday, the Governor, Mary Fallin signed a bill that made MercyMe's multi-platinum Christian song "I Can Only Imagine" the official state inspirational song.
The best-selling Christian song in history was written by Millard, who spent time with the band in Oklahoma early in their careers.