Do you have black spotted, over-ripe bananas lying on your kitchen counter? Are you getting ready to throw them out? Don't!!! There's a lot you can do with over-ripe bananas, and our banana bread recipe is a great way to use them up! This is an eggles, butter-less banana bread recipe that uses an unusual ingredient - barnyard millet. This Barnyard Millet Banana Bread serves as a filling breakfast as well as a grab and go snack for working folks. This is also a healthier alternative to sugar and maida laden cakes for when your kids get back from school.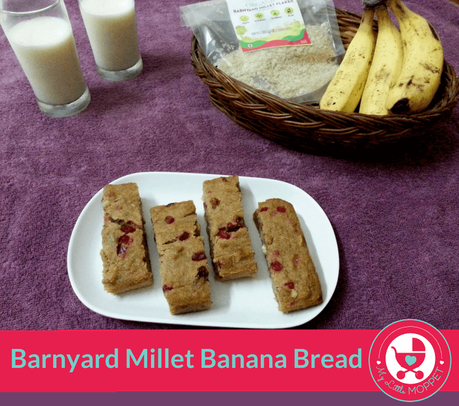 Ingredients: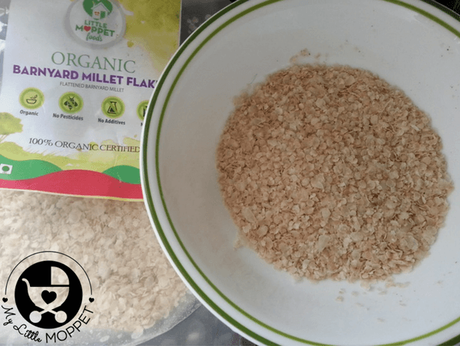 1/2 cup 100% Organic Barnyard Millet Flakes
1/2 cup whole wheat flour
2 over ripen bananas
1/4 cup brown sugar
1/8 cup vegetable oil
1 tsp baking powder
1 tsp of cinnamon powder
2 tbsp chopped almonds
2 tbsp Tutti Frutti
2 tbsp raisins
1 tsp vanilla extract
Pinch of Salt
Method: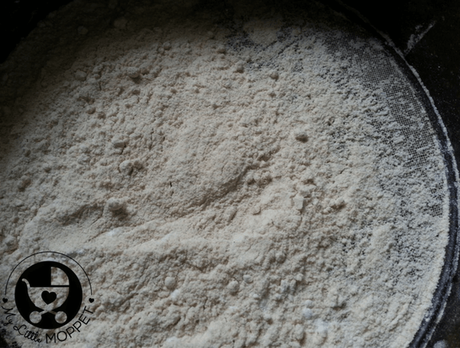 1. Preheat the oven at 180 degrees Celsius for 10 minutes. Line the loaf pan with a parchment paper or grease it.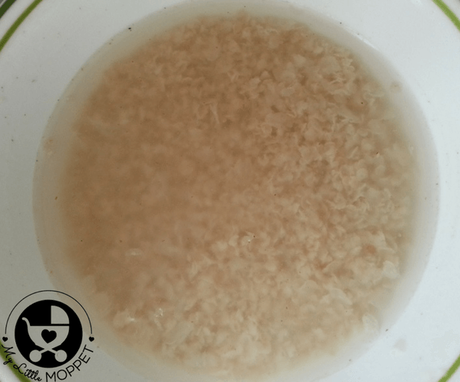 2. Sift the whole wheat flour with baking powder, salt and cinnamon powder. Sift it one more time.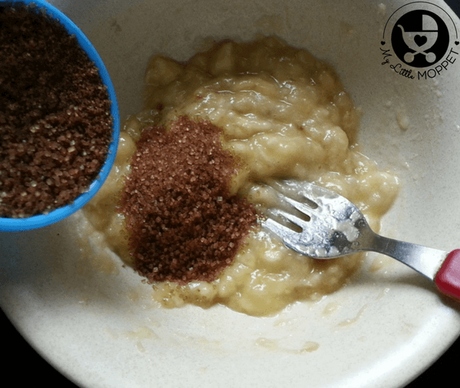 3. In another bowl take the barnyard millet and soak it in water with a pinch of salt for 1 minute. Drain the water and soak it again in 1/2 cup of clean water for 5 minutes.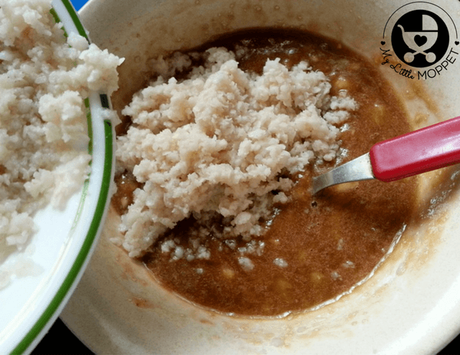 4. In a separate bowl, mash the bananas using a fork. Add the brown sugar and blend well until the sugar dissolves.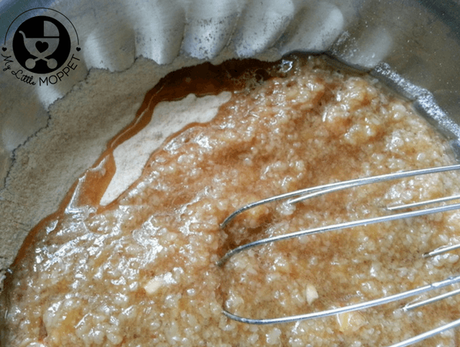 5. Add oil and mix well. Now add the soaked barnyard millet and beat the mixture till well combined.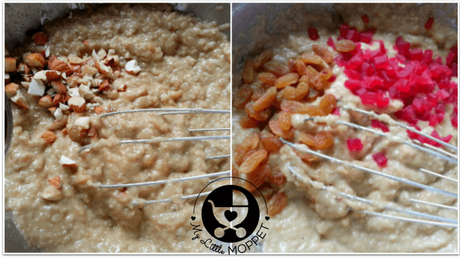 6. To this mixture, add the dry ingredients from step 2 and blend with a spatula.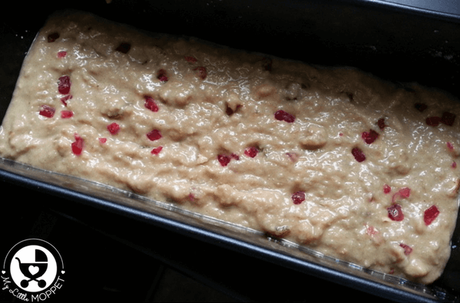 7. Add the almonds and stir, followed by the raisins and tutti frutti. Finally add the vanilla.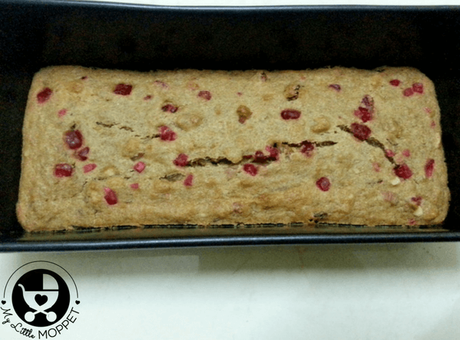 8. Give the batter a quick stir and pour it into the prepared pan.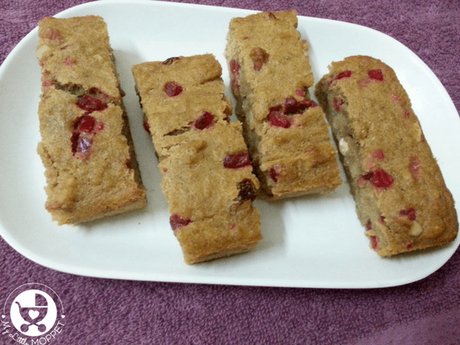 8. Bake the banana bread in a preheated oven for 30-35 minutes. To check if it's done, insert a toothpick into the center of the loaf. It should come out clean or with very few crumbs, indicating that the cake is thoroughly cooked. If the toothpick comes out sticky, continue baking the loaf for another 4-5 minutes.
9. Allow to cool on wire rack and cut into slices. Serve with milk for breakfast.
This banana bread is so good that I'm tempted to buy some bananas and let them ripen just to make this! Try this out at home and let your kids enjoy some nutritious, wholesome barnyard millet banana bread!

Barnyard Millet Banana Bread