York Wedding Photography
Michelle & James Got Married
I remember the first time I chatted with Michelle & James about doing their wedding photography at Barmbyfield Barn and I just knew when they said that they mutually loved Harry Potter – I definitely needed to shoot their wedding.
We first met up at Brimham Rocks last year to get a few engagement photos with Michelle, James and their awesome motorbike. I have to say that some people take to being photographed like ducks to water and James and Michelle are definitely natural born models – it took a total of 5 seconds for their photos to look like they hardly knew we were there.
Michelle got ready at a lovely farm cottage just up the road from Barmbyfield Barn which was so cozy. The upstairs room where she got dressed had the most amazing floral wallpaper which looked like it was selected to exactly match the light blue accent belt on Michelle's dress. Everyone was having such a fun morning – the buzz during bridal prep is undeniable with loads of girls running here there and everywhere and a queue of ladies waiting for hair and makeup. I just love the palpable feel of excitement.
James got ready at a friend's house not far from the venue. I am told there was a very gregarious cat present who was overseeing all of the activity and making sure everyone was running to time – even if he wasn't invited out for a pint in the yard. Not that he is bitter about it.
Their ceremony was held at St. Catherine's Church in Barmby Moor with one of our favorite Vicars. Jan (the Vicar) even managed to build a sermon around Michelle's awesome Melissa shoes – now that takes skill. When James later told Michelle that he cried when he first saw her, she thought he was perhaps exaggerating. But I promised him I got proof – the evidence can be found below. He cried not once but TWICE. He should get extra good husband points for that!
After the ceremony everyone settled back at Barmbyfield Barn for some lawn games and general shenanigans. I do love a good game of giant Jenga. We took James and Michelle off for some photos around the barn and we even managed a bit of an 'American Gothic'  shot. Okay, it is a rake and not a pitch fork but I think they made it work.
There was lots of love, laughter, drinking and a hell of a lot of shapes thrown on the dance floor that evening.
Congratulations Michelle & James – you two are total Hottie McHottertons!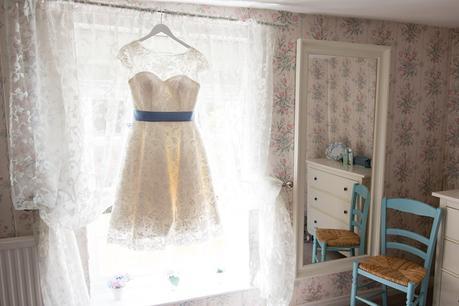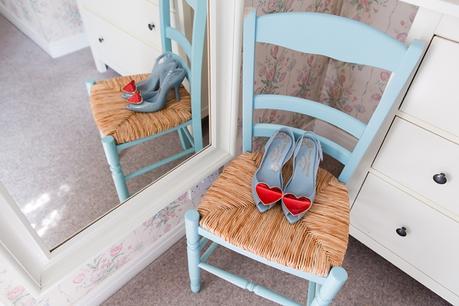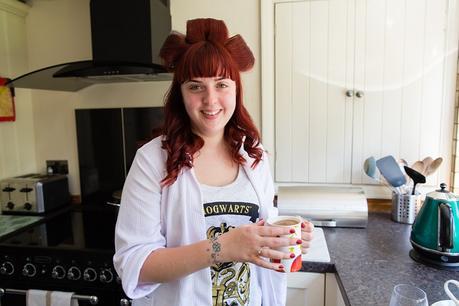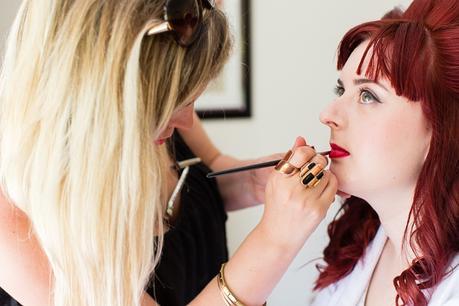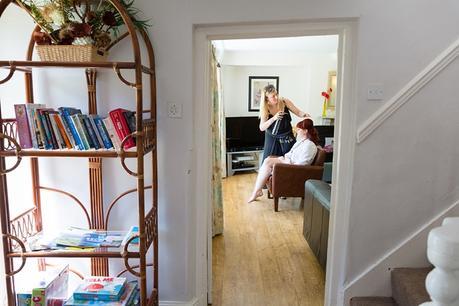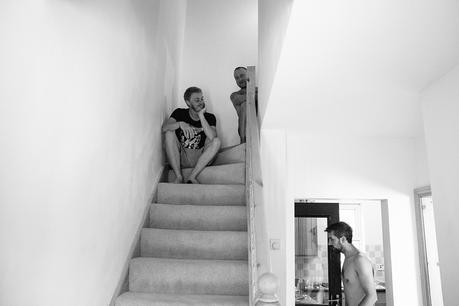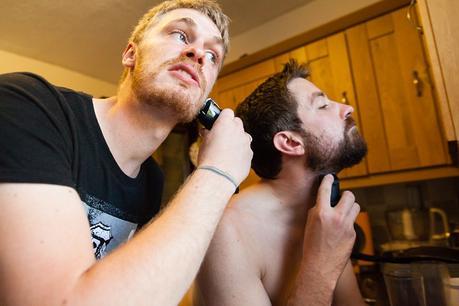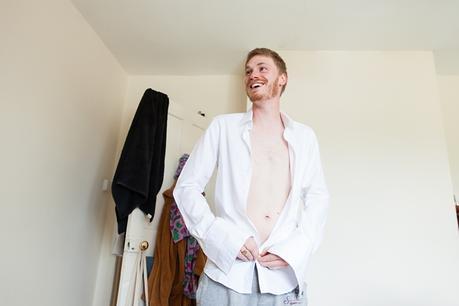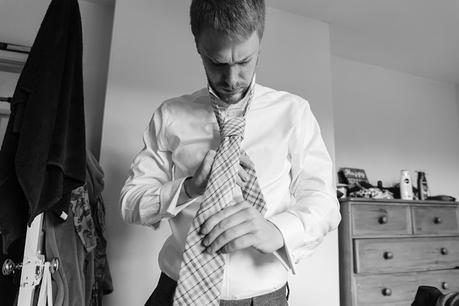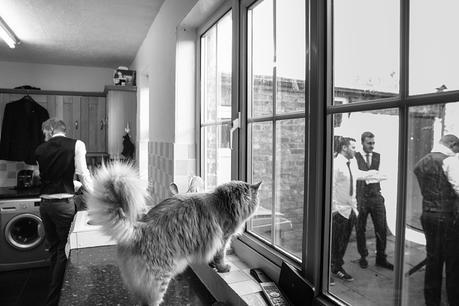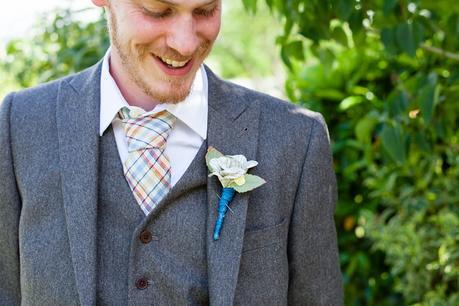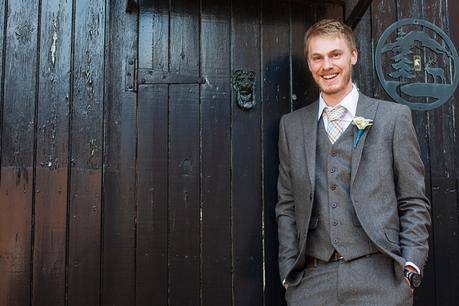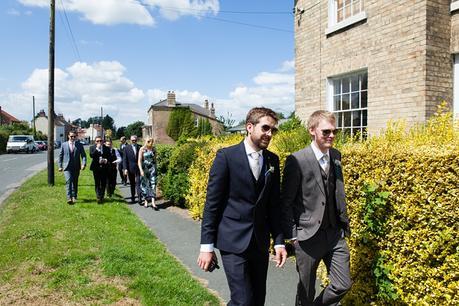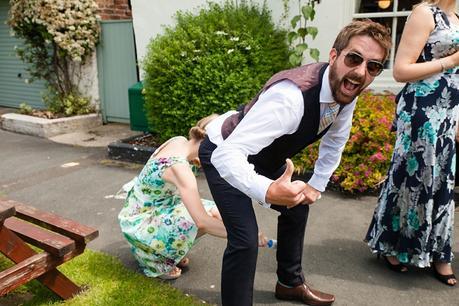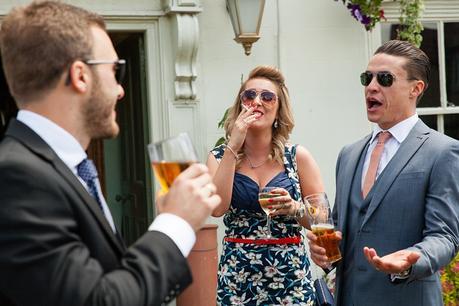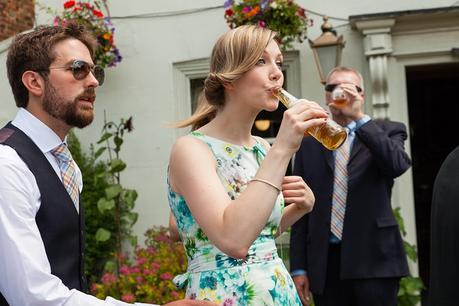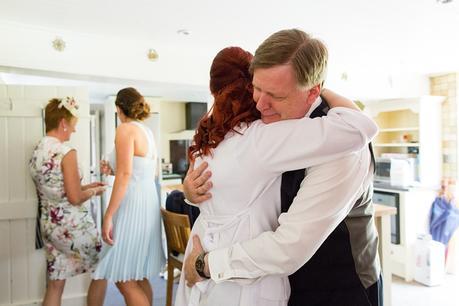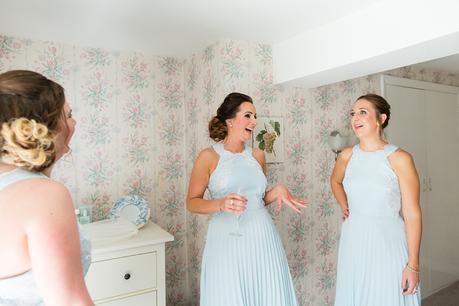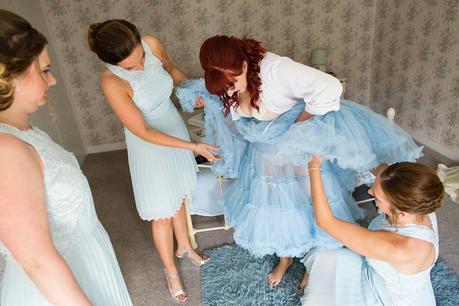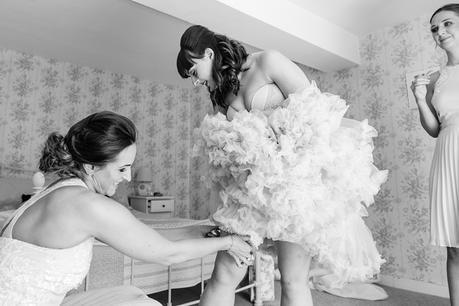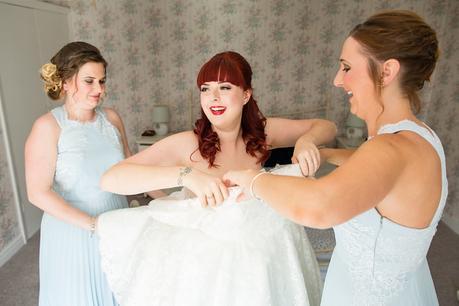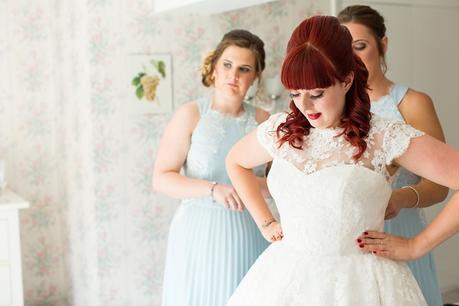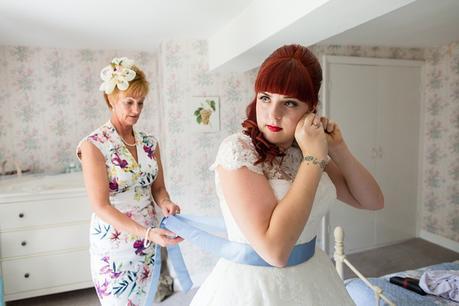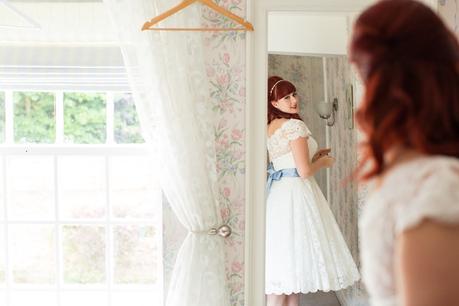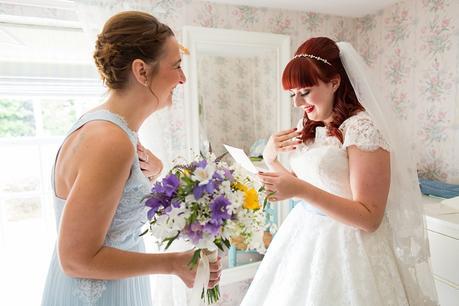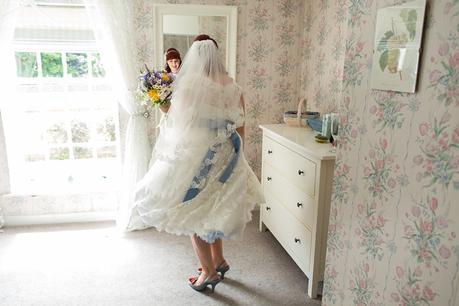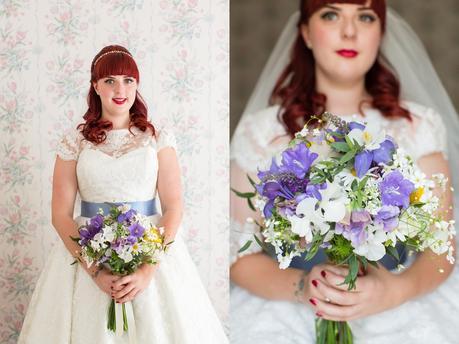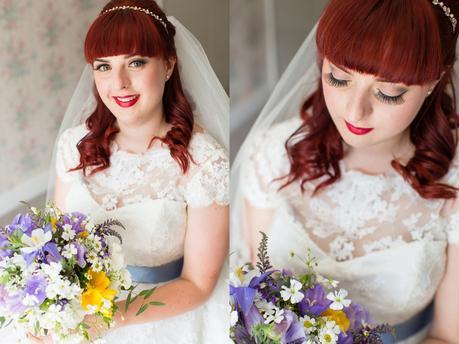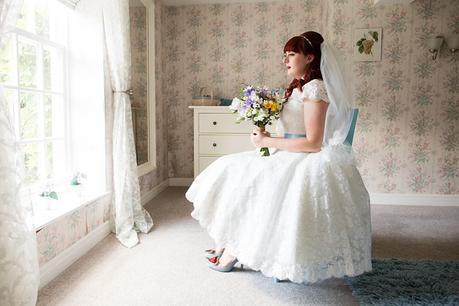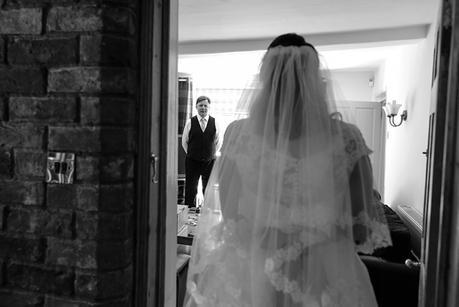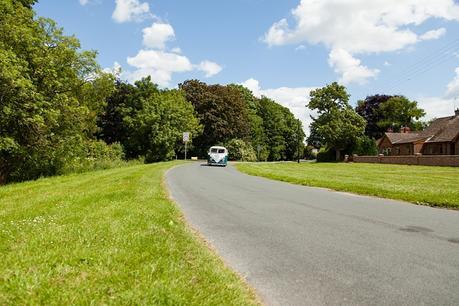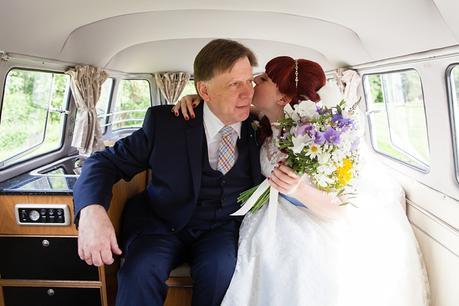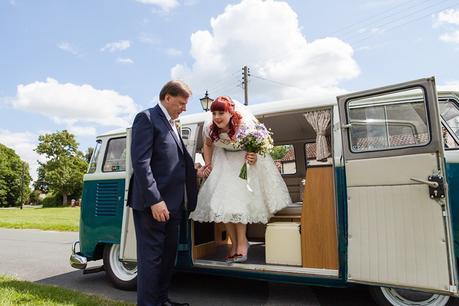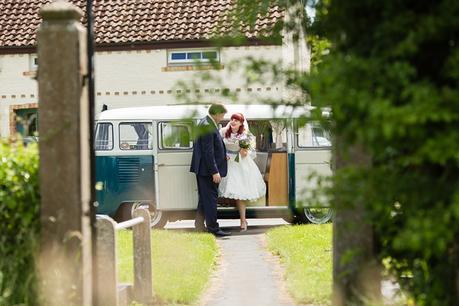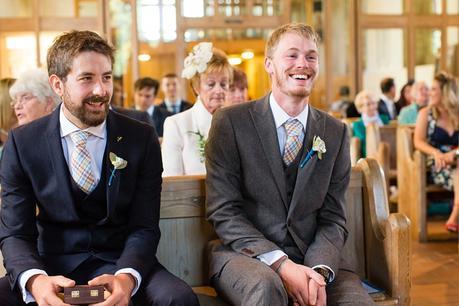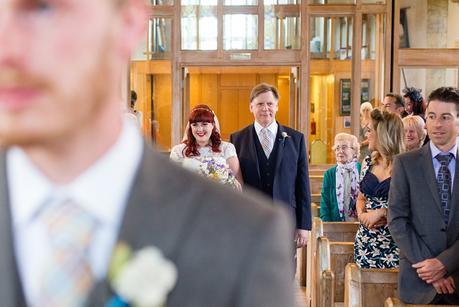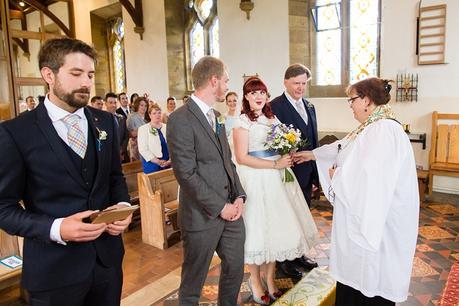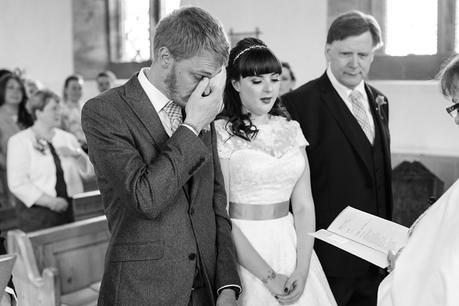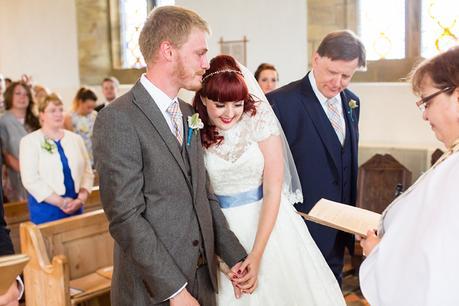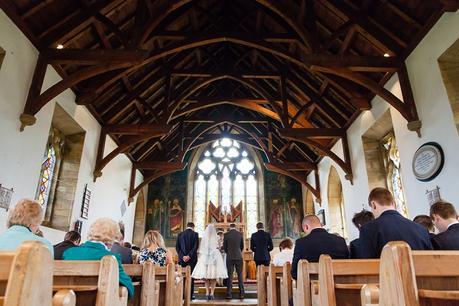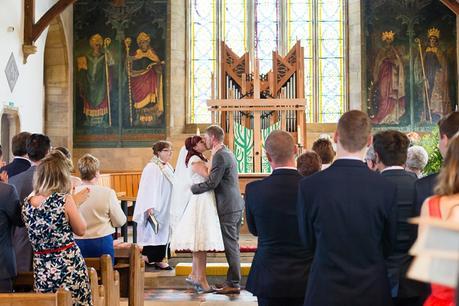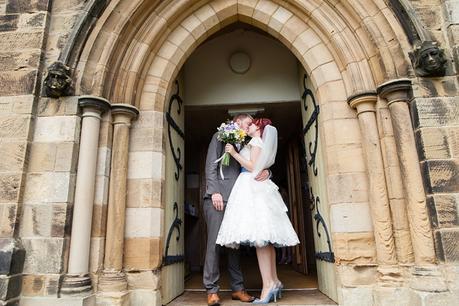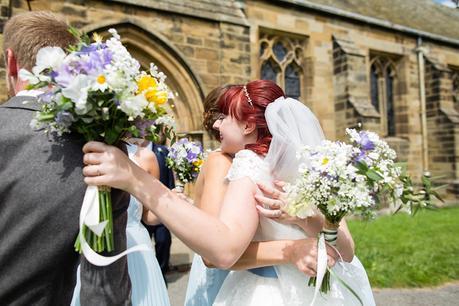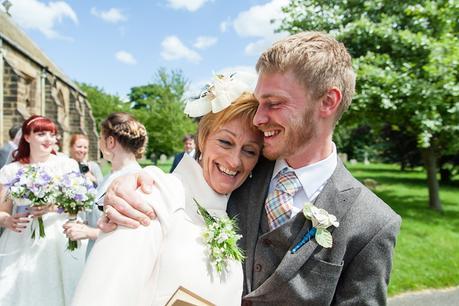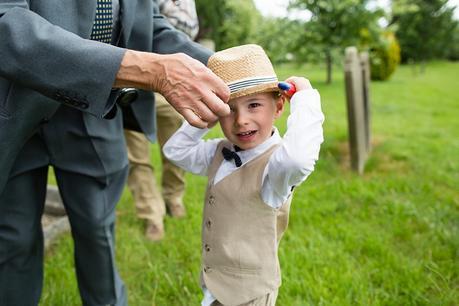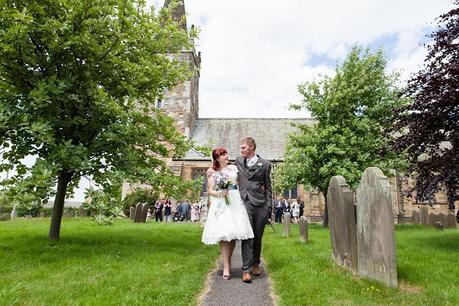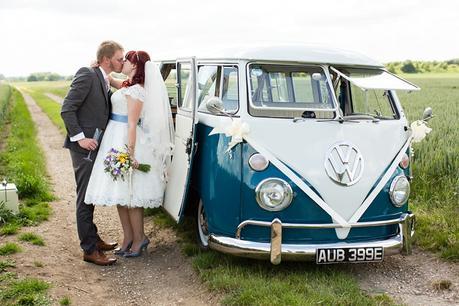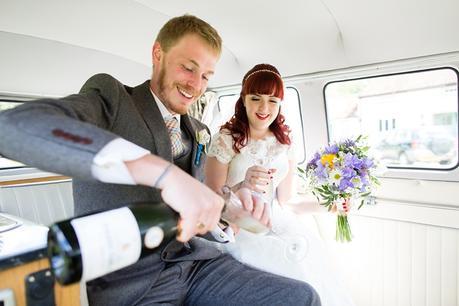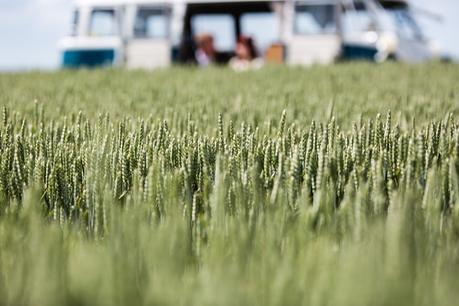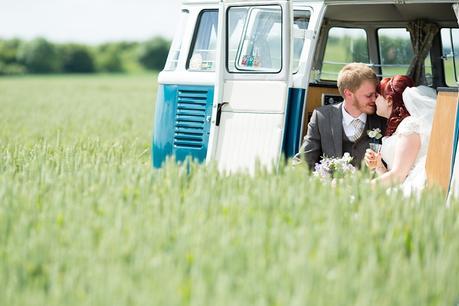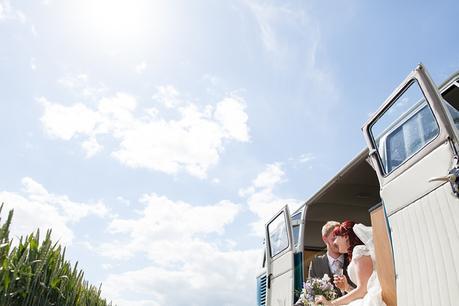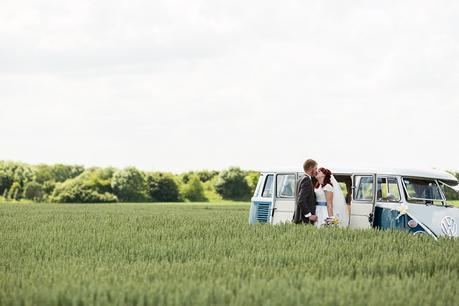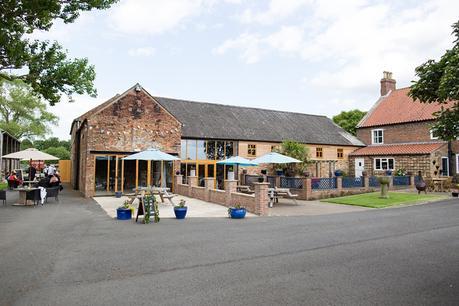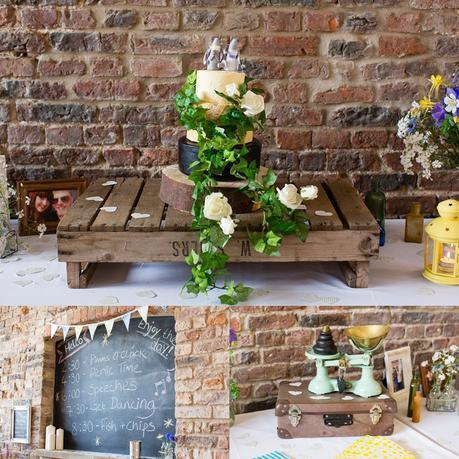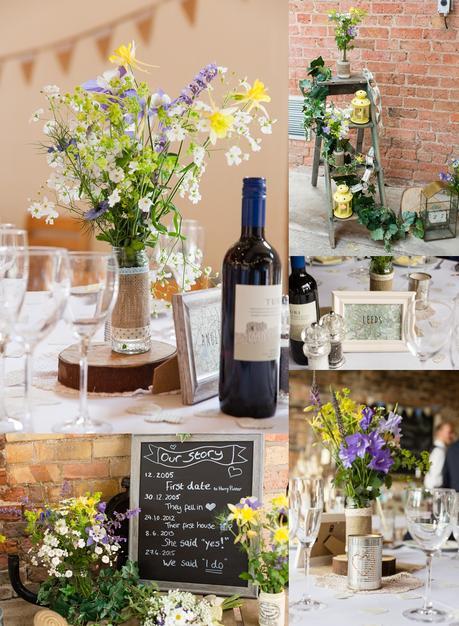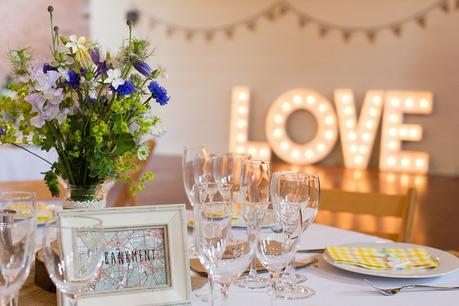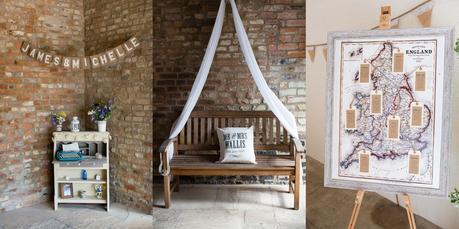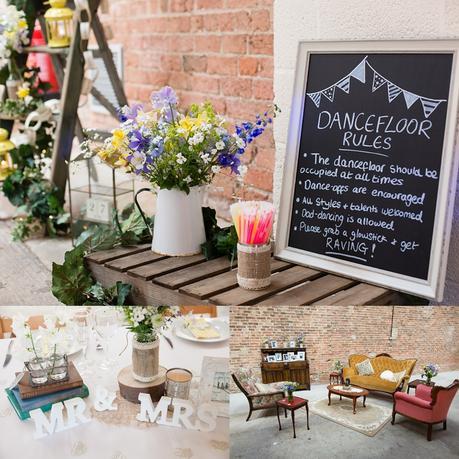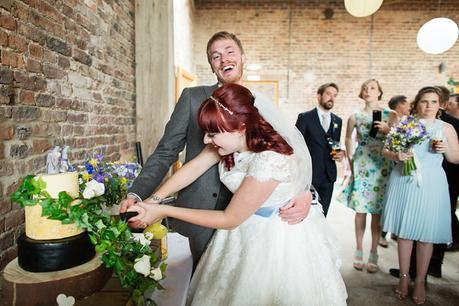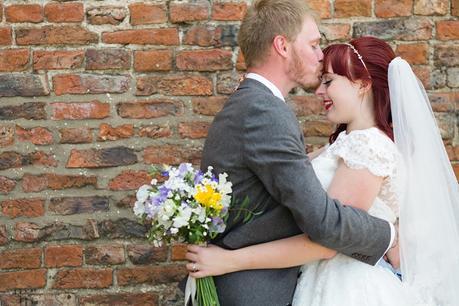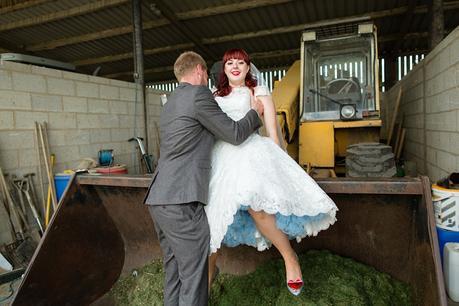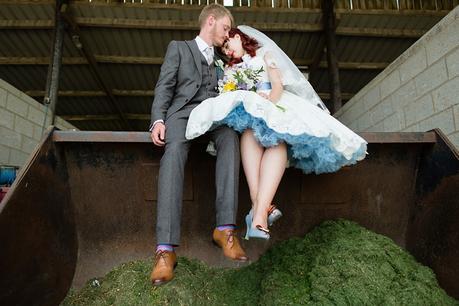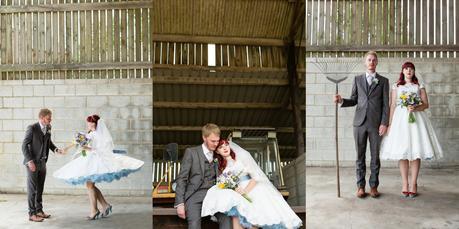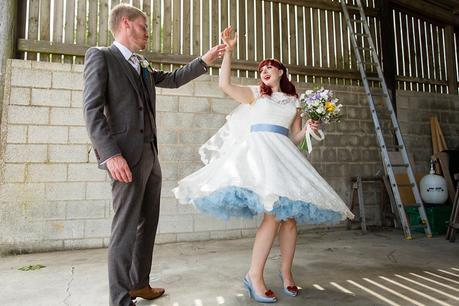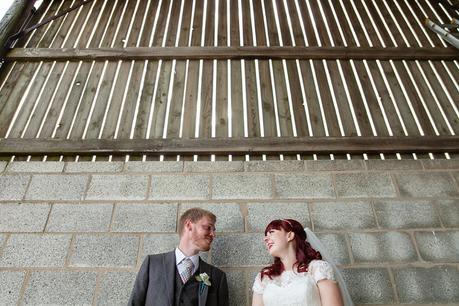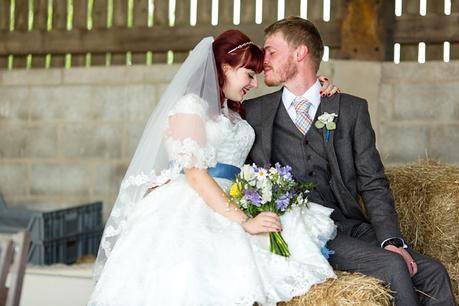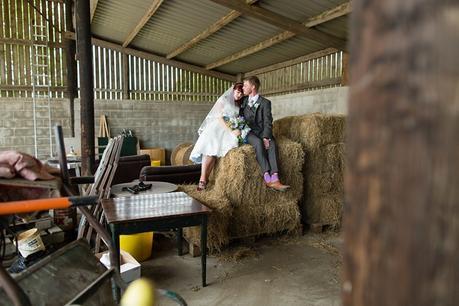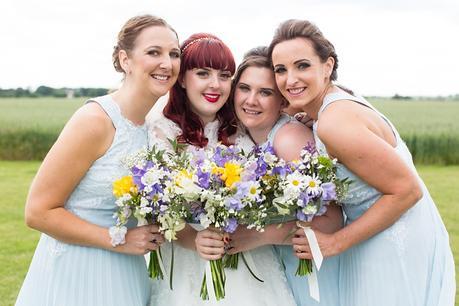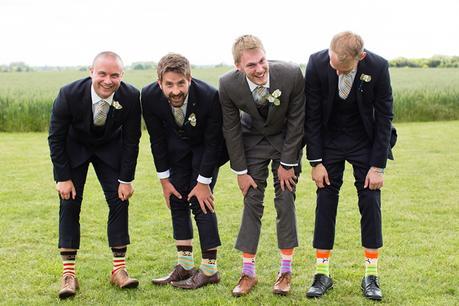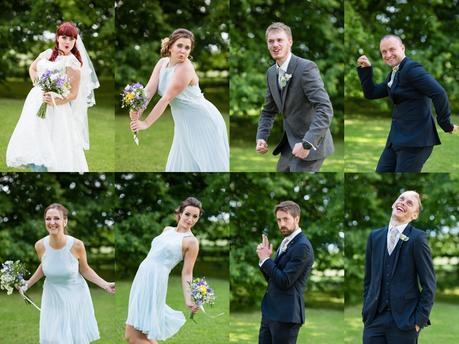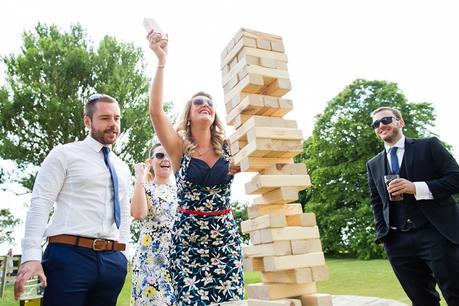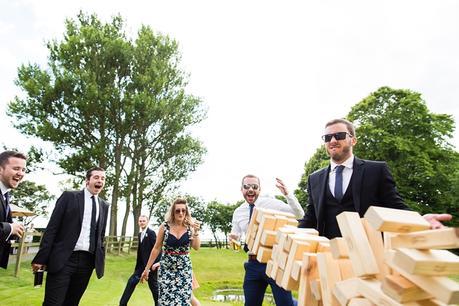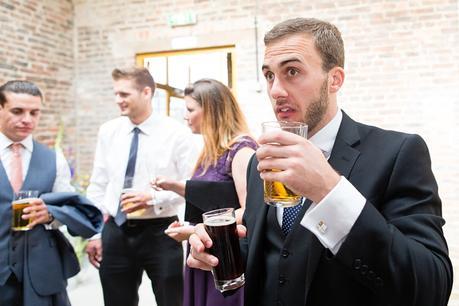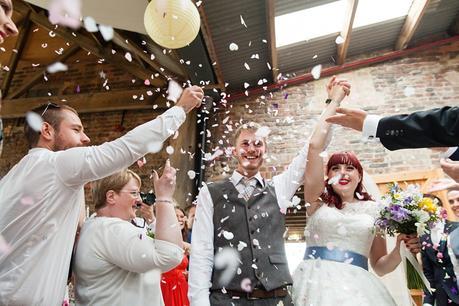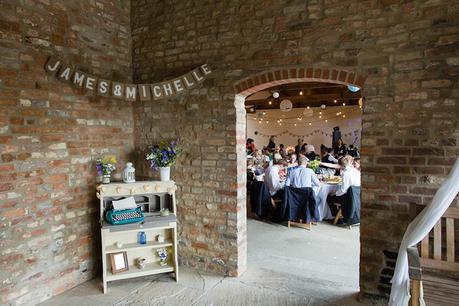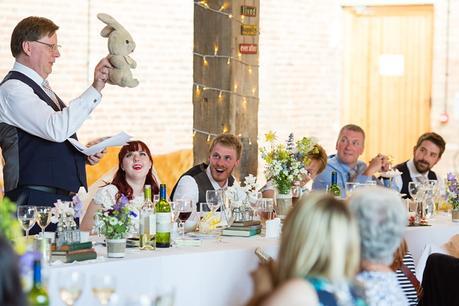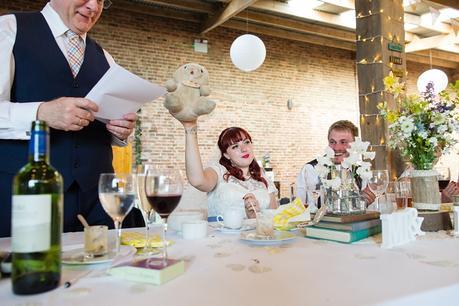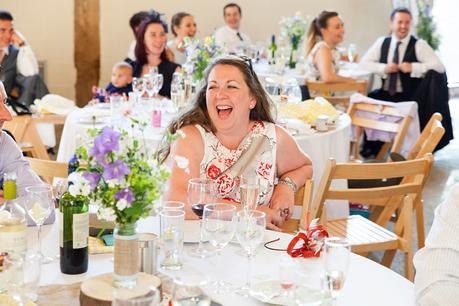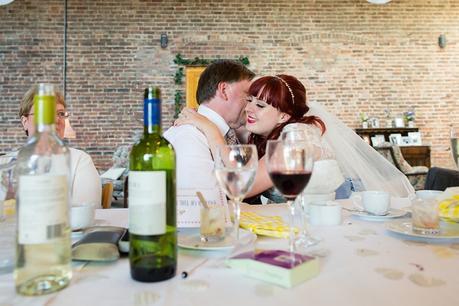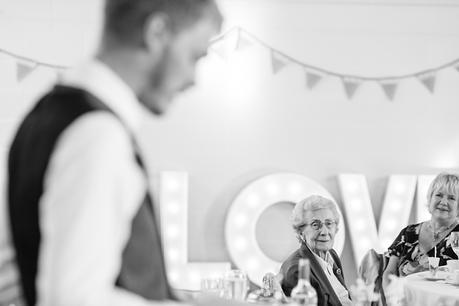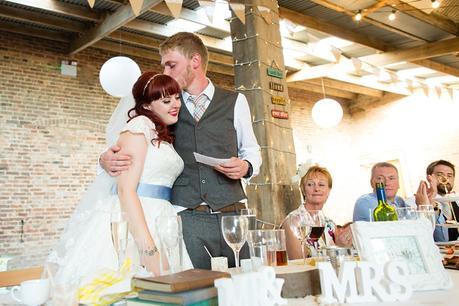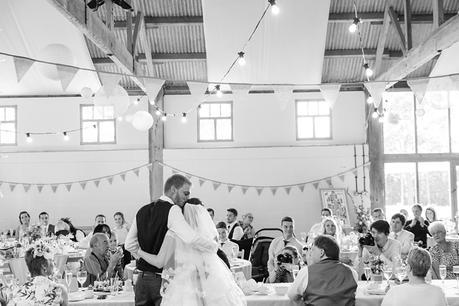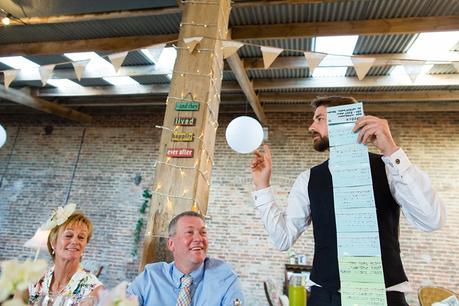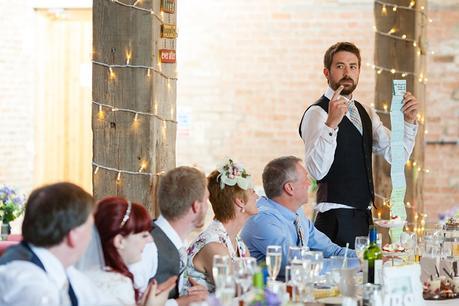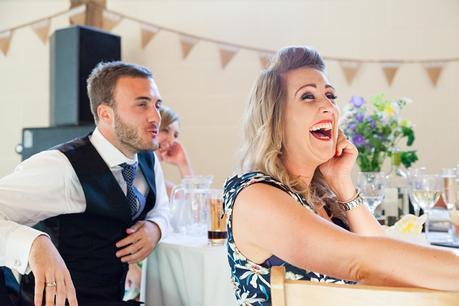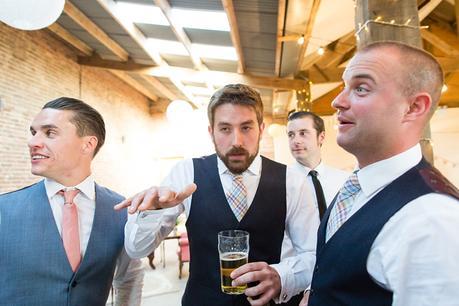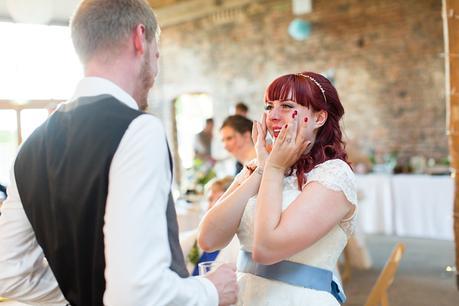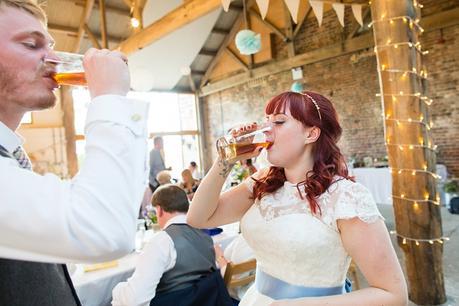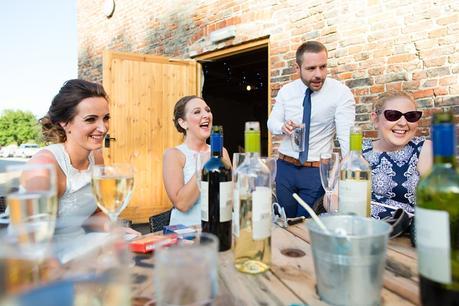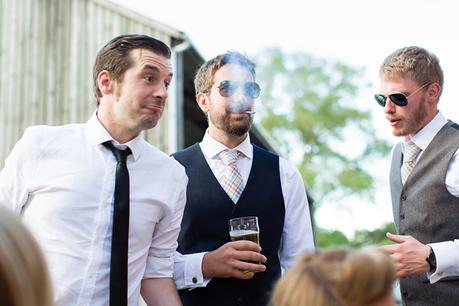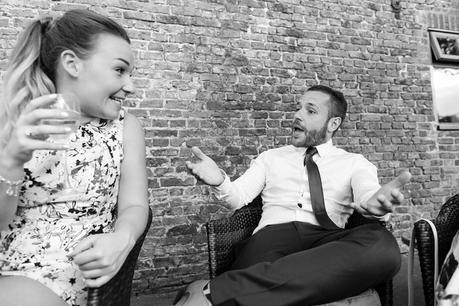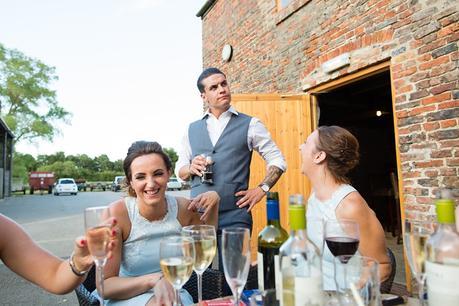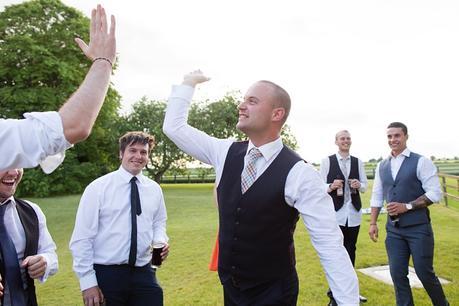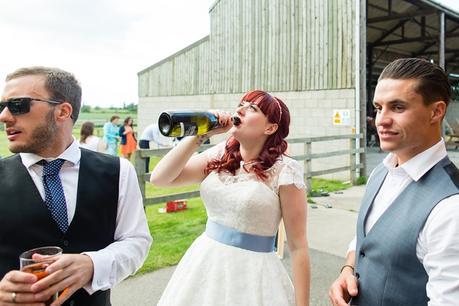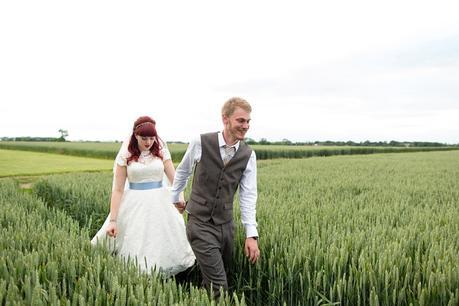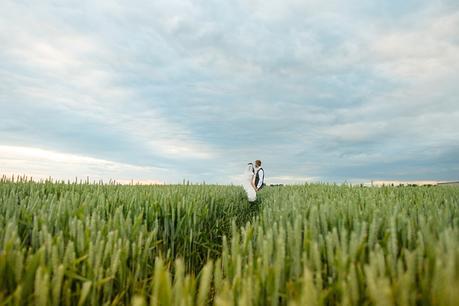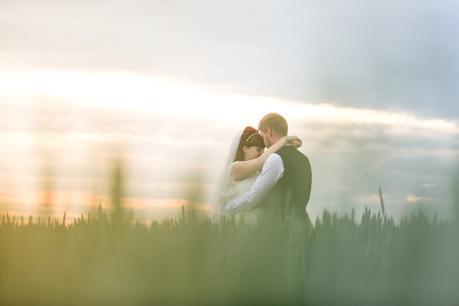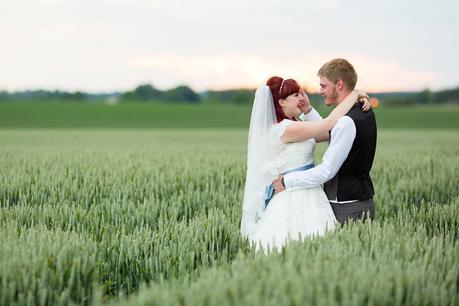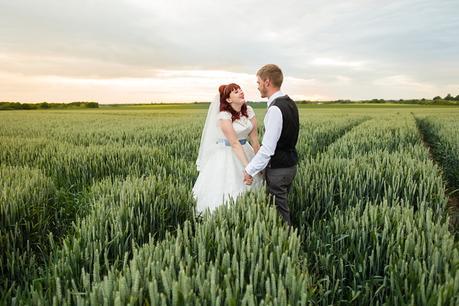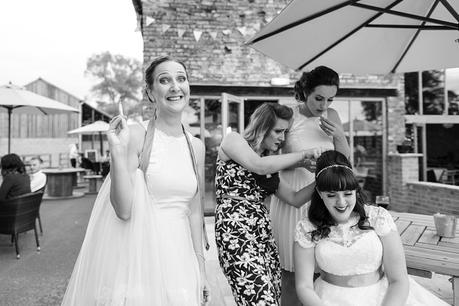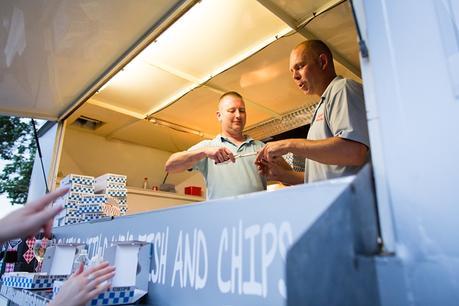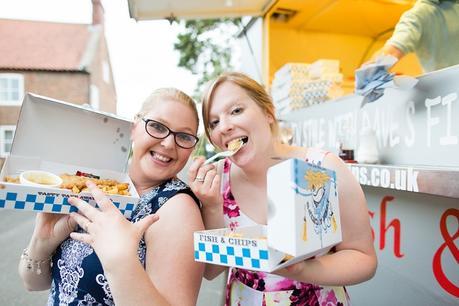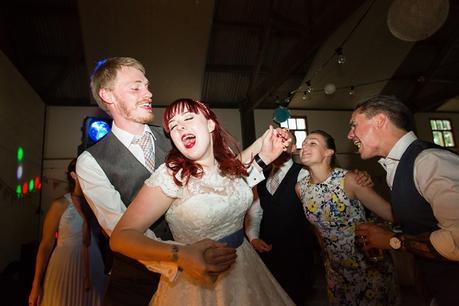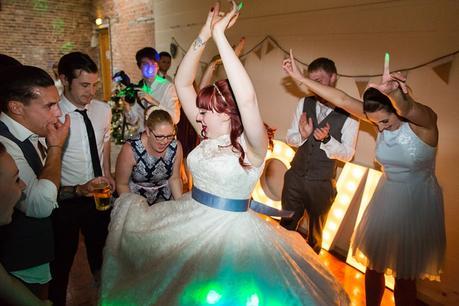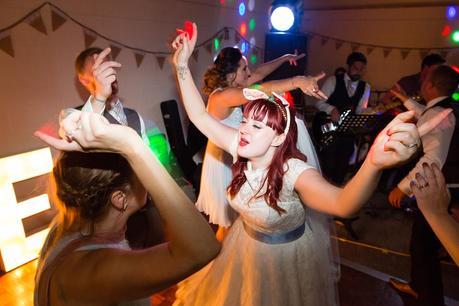 Supporting Cast:
Venue: Barmbyfield Barn
Photography: Barmbyfield Barn Wedding Photography by Tux & Tales Photography
Florist: Gill Hodgson with Fieldhouse Flowers
Dress: Lace & Co
Hair & Makeup Stylist: Alison Martin
Car Hire Company: The Blue Campervan
Cheese Cake: Mollie Sharps
Band: Jonny & The Dunebugs