After Apple announced the release of the iPhone 13 at the Keynote event, plenty of people will be thinking about upgrading their older phones – but why fork out? Even with the array of new features on the latest model, the iPhone 12 is still an excellent option for those looking for a high-spec phone.
With the release of a new phone comes great deals on the older model, and that's why we're so excited to find these amazing 24-month contracts on the iPhone 12, iPhone 12 mini and iPhone 12 Pro. Here's a rundown of our favourites, ranging from £30 to £51 per month.
1. iPhone 12 64GB: 50GB data, unlimited minutes and texts for £35/mnth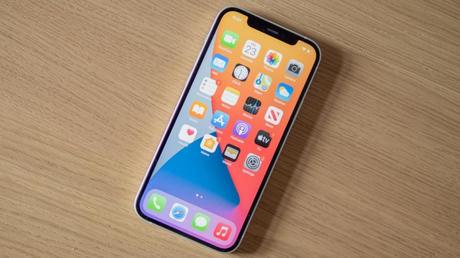 Our top deal on the iPhone 12 is from Carphone Warehouse and ID mobile. It gets you 50GB data, unlimited texts and minutes for just £35 per month and a small upfront fee of £30. As the 64GB iPhone 12 currently retails at £679, the mobile data alone will technically cost you £191 over two years – that's under £8/month.
What's more, this ID mobile plan gets you roaming in 50 countries worldwide, and any unused data rolls over into the next month for free so you'll never be short on data. And if 50GB data doesn't sound like it's enough for you, you can also get an unlimited data plan for the same price; you'll just have to pay a bigger upfront fee of £50.
You can read our full review of the iPhone 12 for more information.
Buy now from Carphone Warehouse
---
2. iPhone 12 mini 64GB: Unlimited data, minutes and texts for £30/month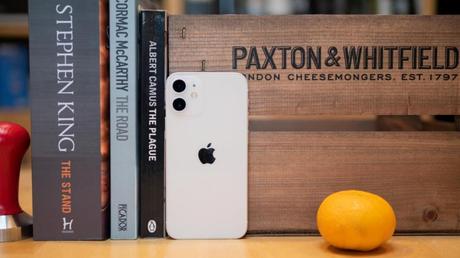 If you're looking for a phone that's more compact and pocket-friendly than other iPhones, then the iPhone 12 mini could be for you. We gave it a full five-stars and recommended it in our full review last year, and now it's an even better bargain when you buy it from Carphone Warehouse.
Like the iPhone 12 deal, this data plan comes from ID mobile and it offers you unlimited data, texts and minutes for £30/mth and an upfront fee of £50. You'll also get all the benefits from ID mobile, like data rollover and free roaming. Once you take the 64GB retail price of £579 from the total cost, that leaves you paying just £8 per month for totally unlimited data.
Buy now from Carphone Warehouse
---
3. iPhone 12 Pro 128GB: 30GB data, unlimited texts and minutes for £47/month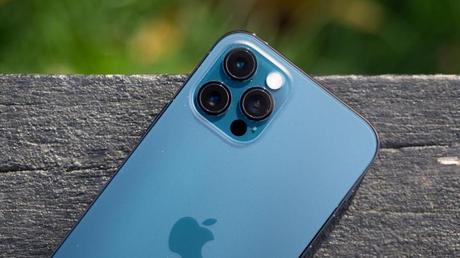 Those of you looking for an absolute powerhouse of a phone may prefer to invest in the iPhone 12 Pro, which gets you an added telephoto camera, night portrait photography and an extra 64GB of base storage.
This super cheap deal from Sky gets you 30GB data, unlimited texts and minutes for just £47/month for 24 months. That means you'll be paying £35/month for the iPhone 12 pro itself, and then £12/month for the 30GB data. Better still, there's no upfront fees.
We think this 30GB data for £12 (which is 10GB extra data) is the best value data plan right now, but you can choose a different data plan if you need more or less data. Considering this 128GB iPhone 12 Pro retails at £949, the remainder is a measly £7.50/mth on data. Not bad.
Buy now from Sky
---
4. iPhone 12 Pro Max 128GB: 30GB data, unlimited texts and minutes for £51/month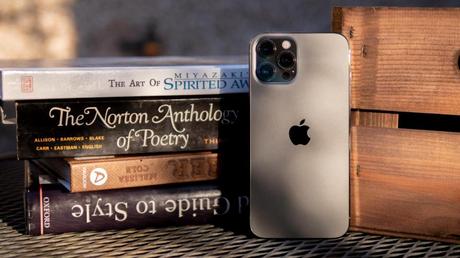 When we reviewed the iPhone 12 Pro Max, it was the best iPhone you could buy, offering excellent camera quality, a gorgeous but tough design and really impressive power. The only qualm we had was its very large size, but we still thought the high price tag of this phone was worth it.
Now, when you buy this phone from Sky you can get it with 30GB 5G data, unlimited minutes and texts for just £51/mth and no upfront costs. That's £39/mth for the phone and £12/mth for the same 30GB data plan we recommended for the iPhone 12 Pro, getting you 10GB free monthly data throughout the 24 months.
As the iPhone 12 Pro Max is the priciest of the iPhone 12 range, the 128GB model retails at £1,099. That means with this deal, you'll be paying just £5.20 for your monthly data.
Buy now from Sky
---
The post Bargain iPhone 12 deals: Now's the time to get a great discount on last-generation iPhones first appeared on Reviews-Guide.