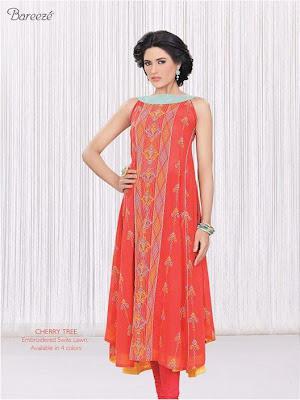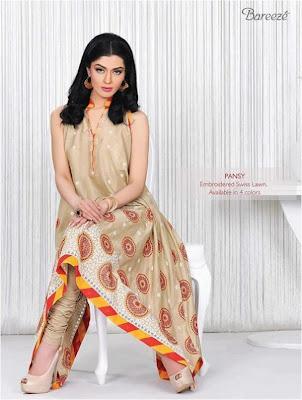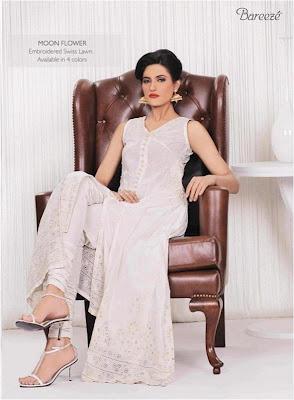 BAREEZE is a famous Pakistani clothing brand which was founded on 1985 by Sefam group.
Their mission is to be the market leader for providing its customers with the very best quality & breathtaking collection. They chiefly focus on EASTERN WEAR for both MEN & WOMEN. Bareezes product line includes crisp cottons, luxurious silks, sheer organza, stylish chiffons & more.
Like other top brands, Bareeze historicallyin the past came up with its summer 2012 Lawn collection for ladies which was loved by a immense count of people. They mostly had long shirts which are IN nowadays along with a variety of cold colors like white, pink, yellow, sea green etc that are ideal for this summer 2012.