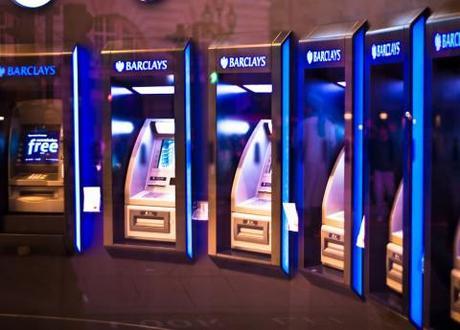 Barclays bank: Ordinary consumers affected by Libor scandal
The background
Barclays Chief Executive Bob Diamond has resigned in the wake of the interest rate scandal engulfing the bank. Diamond's decision to step down came less than a week after UK and US regulators slapped Barclays with a £290 million fine in late June 2012 for attempting to manipulate Libor (the London Interbank Offered Rate) and Euribor, the interest rates for inter-bank lending. According to the BBC, the Serious Fraud Office is considering whether to bring criminal charges over the matter.
Diamond is due to appear in front of the Treasury Committee on Wednesday 4th July to answer questions over the rate-fixing scandal. And Prime Minister David Cameron announced a parliamentary committee inquiry into professional banking standards that has the potential to affect new banking legislation due at the end of the year.
With public anger growing, what is the best way to change banking culture?
Read more about the Libor scandal at The Periscope Post.
How does Libor affect the public?
Along with Euribor, Libor is an international interest rate at which banks lend to each other; Barclays was accused of rigging these rates. As The New York Daily News pointed out, the scandal doesn't just affect big financial institutions: "Barclays helped nick virtually everyone who has a credit card, mortgage or student loan. That's because interest rates on these loans are pegged to the London Interbank Offered Rate." And The Telegraph reported that UK Housing Minister Grant Shapps said the scandal may have contributed to some people having their homes repossessed.
Bring criminal charges against bankers
"Forget about a Leveson-style inquiry, what we need here in Britain is a Mob-style trial of City crooks at the Old Bailey," wrote Richard Littlejohn in The Daily Mail. But, Littlejohn said, this is unlikely to happen – just look at the way MPs behaved over the parliamentary expenses scandal: "The big names at Westminster got away with it. Just like the bankers, they claimed they had done nothing illegal… Against this background it's hardly surprising the bankers thought they were untouchable."
We need regulation but also decency
"It is increasingly clear that — whether in the City or elsewhere — regulation is necessary but it is not enough," wrote Rachel Sylvester in The Times (£). We need people at every level of society to behave with "decency" – following not just the letter of the law, but the spirit of the law; there should be a change of attitude. "From the banking industry to the benefits system, people somehow thought the aim was get away with whatever they could. Now, as austerity strikes, there has been a return to a more mature idea of shared responsibility," Sylvester said.
RBS CEO Stephen Hester: Be angry, but don't give up on banks
"Customers are right to be angry about mis-selling cases with retail or small business customers and about serious ethical issues uncovered in the Libor cases that seem likely to involve many banks," wrote Royal Bank of Scotland CEO Stephen Hester in The Daily Mirror. Changes are being made to improve banking culture – but people must accept that banks are crucial to modern society. "While you are right to be angry with the banking sector, none of us can afford to give up on it," Hester said.