Dear Luke and Leia,
Next up for us is Barcelona, Spain, famous for its Gaudi architecture and a fantastic waterfront area on the Mediterranean Sea. Barcelona is the capital city of the Catalonia region with a good deep water port and a wonderful history. We began with a Hop-on Hop-off bus tour to get a better idea of the layout of the city and what she has to offer.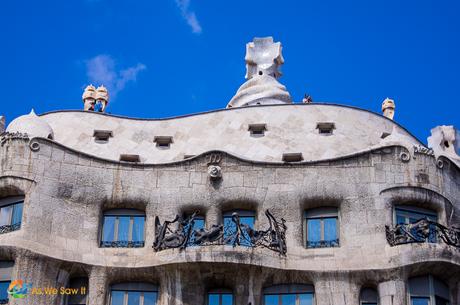 Casa Mila by Gaudi
Gaudi Buildings
No, that's not a misspelling of gaudy: Antoni Gaudí was a famous architect in Barcelona. The first thing we noticed on our ride was these very odd buildings, bright and colorful yet strangely shaped with wavy lines and deep curves. Reminded us of the "tequila building" (F&F Tower) in the banking district of Panama City, Panama. Did Gaudi have one too many glasses of tinto de verano while designing?
Gaudi's theory was that "Color in certain places has great value of making the outlines and structural planes seem more energetic." He also said, "Those who look for the laws of Nature as a support for their new works collaborate with the creator." So I guess it wasn't Spain's great wine that led to the curving and winding facades, it was actually planned. It would seem that he succeeded in bringing energy and nature of the creator to the aspects of his buildings, which is why Gaudi's buildings have earned UNESCO World Heritage Site status.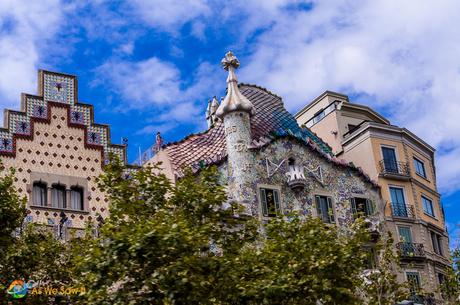 Casa Batlló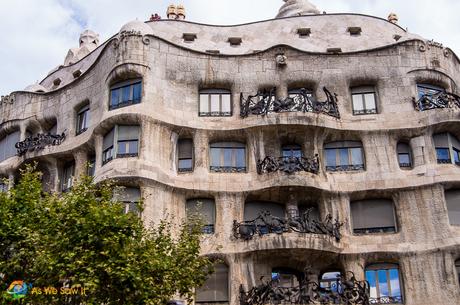 Details of Case Mila in Barcelona
Sagrada de Familia
The official name of this Gaudi masterpiece is The Basilica I Temple Expiatori de la Sagrada Familia. That is a mouthful, but the building itself is more than an eyeful. From the time we first started planning this 6-week adventure to see the highlights of Europe, the Sagrada Familia stood out as a place I wanted to see. The building is based upon the traditions of Gothic and Byzantine cathedrals with eighteen towers; the twelve towers above the apse represent the twelve apostles from scripture.
Tip: Be sure to buy your tickets ahead of time to avoid the long ticket line.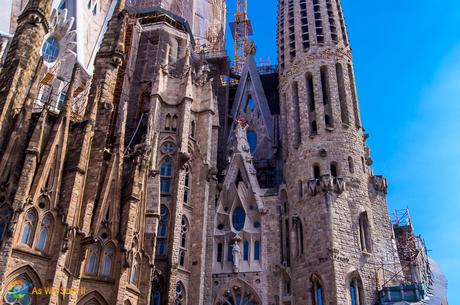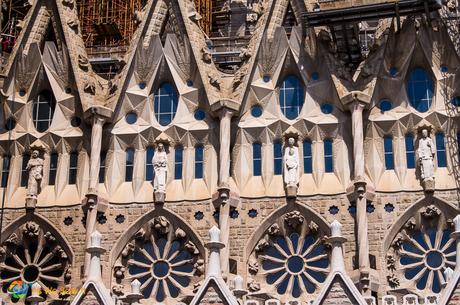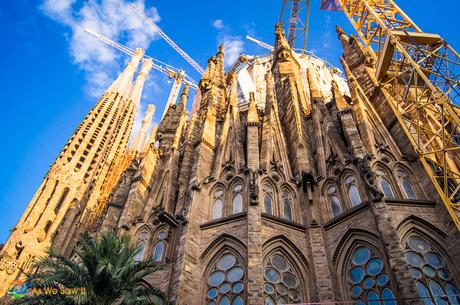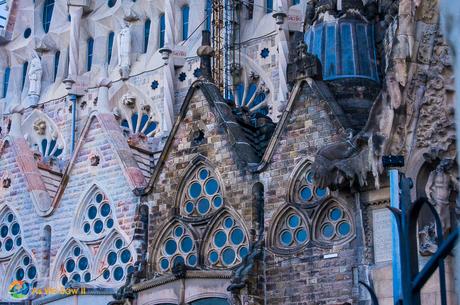 Two different eras of construction of La Sagrada Familia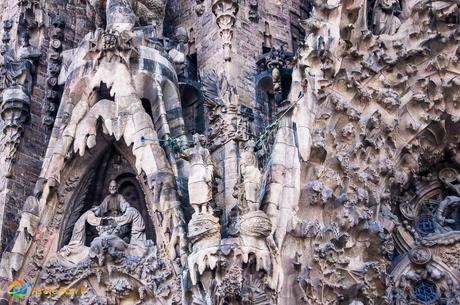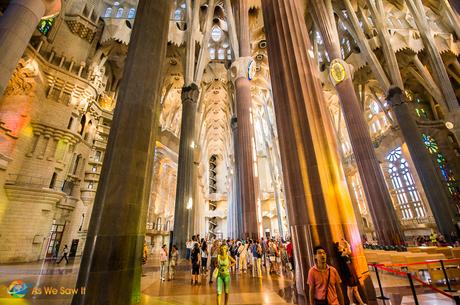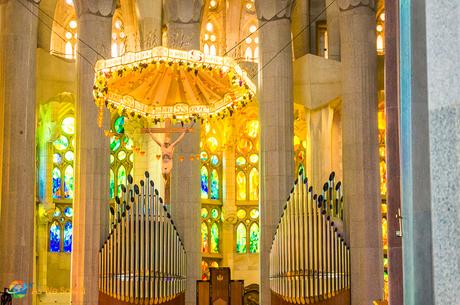 Altar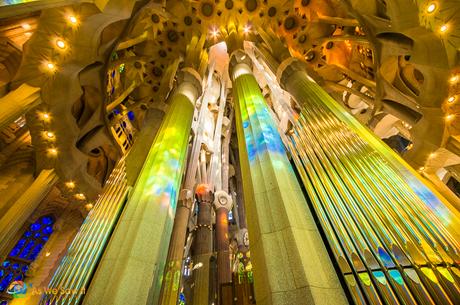 Elsewhere around Barcelona
Walking and riding around Barcelona we immediately noticed a liveliness to this enchanting city that seemed more present here than elsewhere. We loved the Mediterranean climate with beautiful plants and trees. The streets were bustling with activity and even the buildings outside of those designed by Gaudi added to the energy.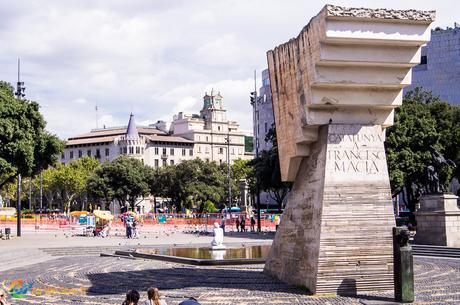 Plaça de Catalunya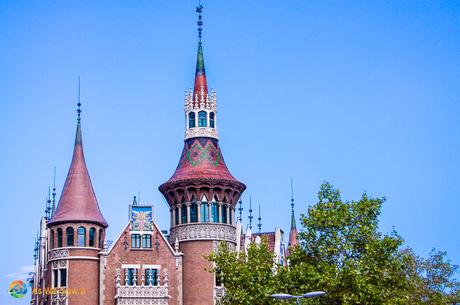 Casa de Punxes, Barcelona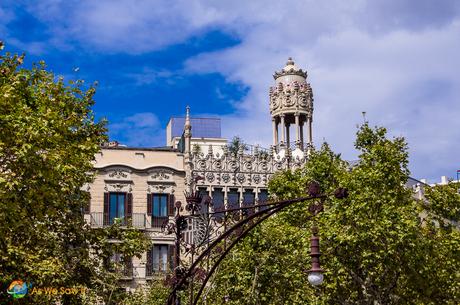 La Rotonda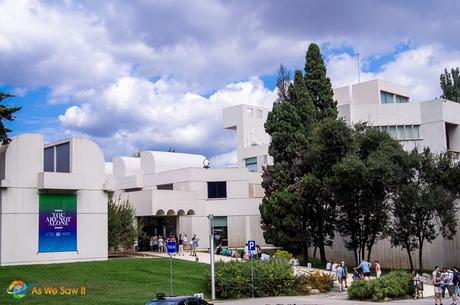 Joan Miro Museum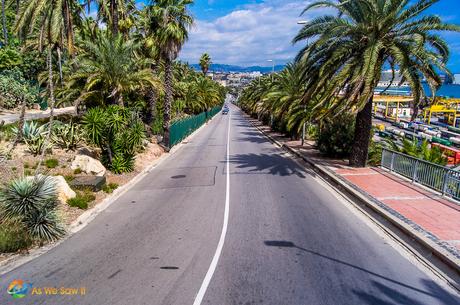 Beautiful Mediterranean flora and fauna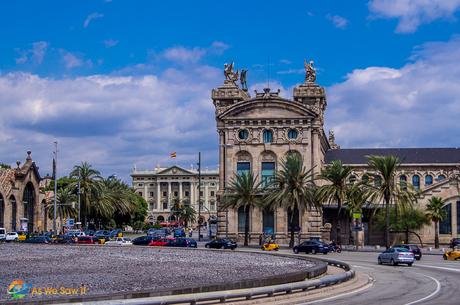 Plaza Spain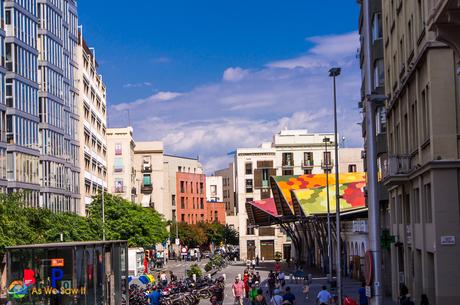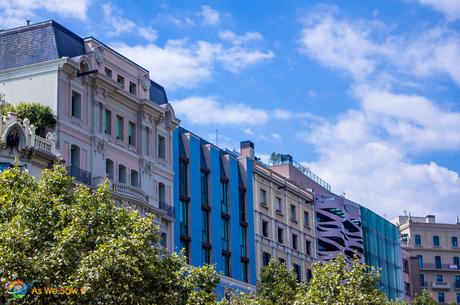 La Rambla del Mar, Barcelona's waterfront
We would have to say the district with the most energy was the waterfront area. The city's main party street, Las Ramblas, empties into the waterfront district and yet it must have spilled the party atmosphere right across the beautiful footbridge into La Rambla del Mar (Rambla of the Sea). This area of Barcelona is best visited at night as the lighting brings the energy of Barcelona to a peak and is a great place for guests to enjoy beautiful scenery and delicious foods.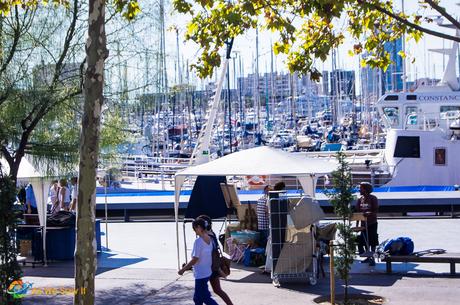 Street food in front of the marina in Barcelona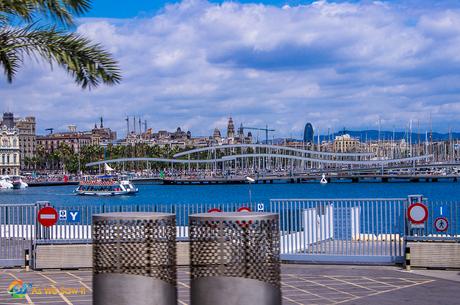 La Rambla del Mar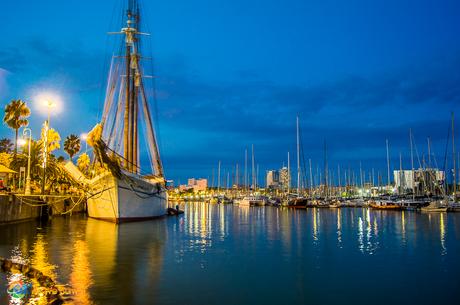 Barcelona marina light at night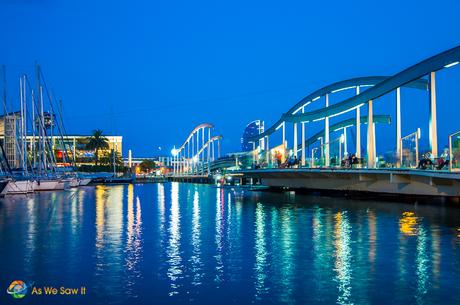 Night at La Rambla del Mar, Barcelona
Well kiddos, it is time we find a restaurant and enjoy the evening with some fine Catalonian foods and the beautiful sights Barcelona has to offer. Guess where we'll be eating?
Love,
Nana and Pap
♥
Inspired?
If you have Pinterest you can click the top left of any photos in our story to add them to your Pinterest boards.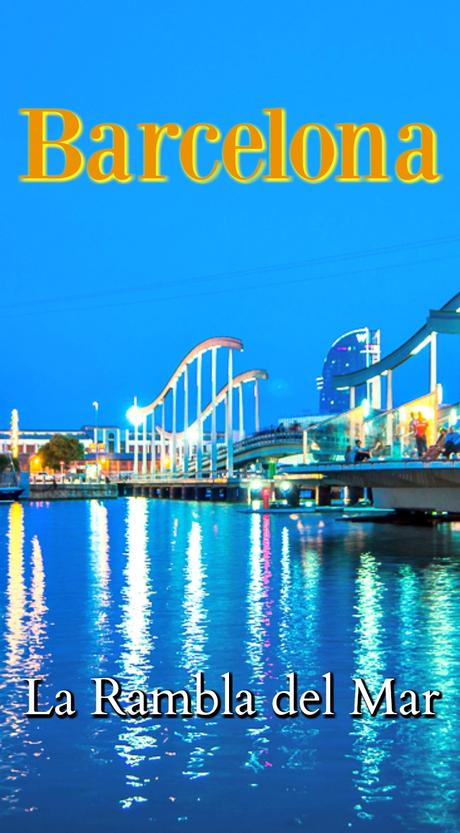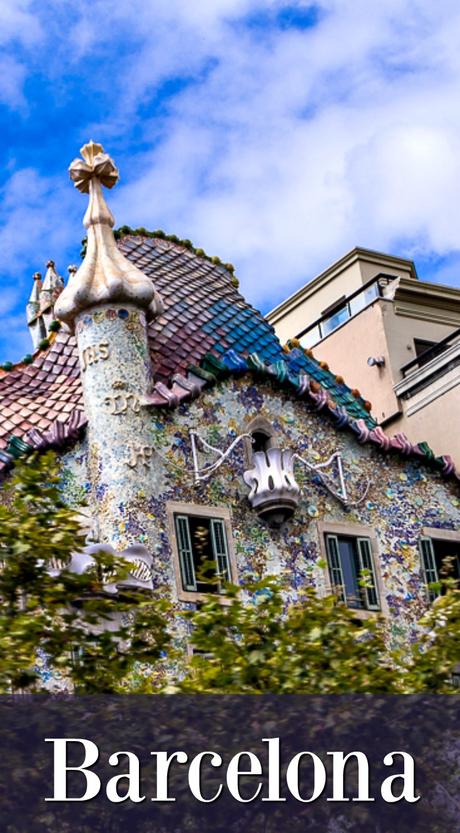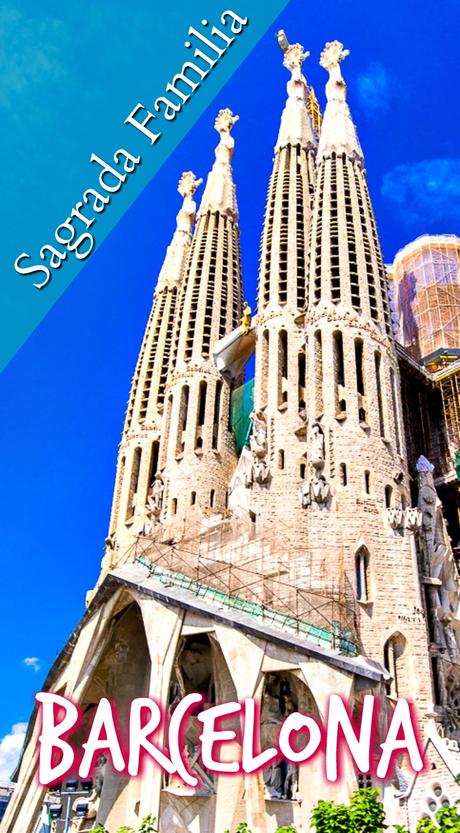 Sagrada Familia by Gaudi in Barcelona
---
To join #TheWeeklyPostcard linkup, paste the code (in the grey box below) into the text editor of your travel-related post or sidebar and then add your link by pressing the blue button below.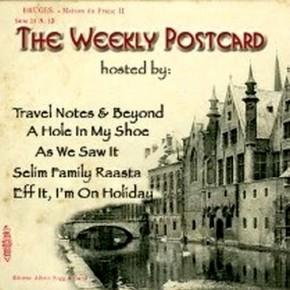 <div align="center"><a href="http://www.aswesawit.com" title="As We Saw It"><img src="http://www.travelnotesandbeyond.com/wp-content/uploads/2015/03/wekpost-3.jpg" alt="As We Saw It travel photo blog" style="border:none;" /></a></div>
An InLinkz Link-up
(Visited 3 times, 3 visits today)