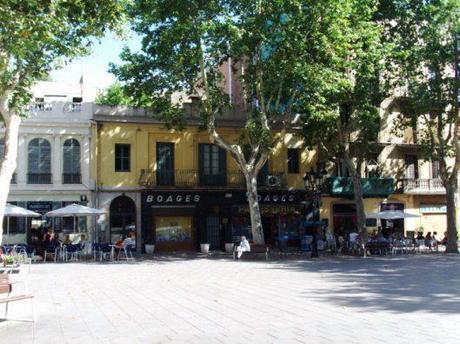 Plaza in Les Corts neighborhood, where we stayed in Barcelona
When you only have one full day in a place, there are so many choices for how to spend your time. Should you go on a museum rampage? Try to pack in as many of the sights as possible? Or, chuck it all and spend the day relaxing in a park? For us, there is no such thing as a must-see sight anywhere. When you travel, there are the things in a place that you want to do, the things that you end up doing, and the opportunities that present themselves.  It is the combination of planned and unplanned that makes a trip.
Our stay in Barcelona was just two nights, giving us only one full day. We stopped on our way to Mallorca to visit friends living there. We arrived in the late afternoon, walked their neighborhood, drank beer at a cafe, ate dinner on their deck, and made plans for what would be our only full day in Barcelona before catching a flight to Mallorca.
When asked what we wanted to do, we suggested perhaps seeing one must-see sight, visiting a shop or neighborhood our daughter would enjoy, and just wandering around. So, a plan was formed. We would get our Gaudi on at the Sagrada Familia and then see how the day progressed.
After Ruby, Mr. Miscellany, and I took a look around the Sagrada Familia, we met our friends at El Rei de la Magia, took a quick stroll around the Gothic Quarter, and then Mr. Miscellany and I set out to walk around while Ruby went back to our friends' apartment to practice her just purchased magic trip.  Our friends gave us a hand-drawn map and pointed us in the direction of a neighborhood, where they said, we would not encounter a single tourist shop but would enjoy looking around.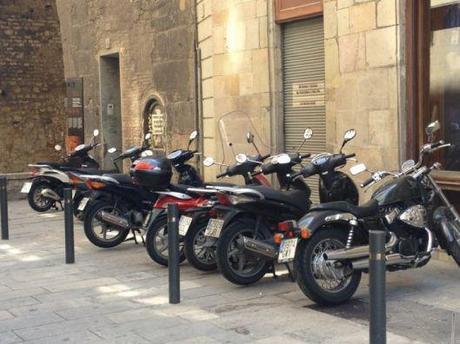 Motorcycles on the edge of the Gothic Quarter
What is the fun in walking around? Well, it's catching the unexpected in daily life–an interesting arrangement of plants, an architectural detail that catches your eye, a random row of bicycles, the angles of a narrow street, people interacting in a square. And, so we walked, getting lost even though we had the hand-drawn map, but eventually we made it back to our starting point.
Not wanting the walk to end, we struck off in the direction of the neighborhood we were staying, ducking into shops and walking along Las Ramblas part of the way before finding a metro station to take use back.
It was the night of San Joan (to celebrate the summer solstice), and all over the city, people were piling old furniture on street corners and in plazas for traditional bonfires.
We went to dinner at Tickets, the Barcelona tapas restaurant owned by Albert and Ferran Adria of El Bulli fame, where we tried all sorts of dishes, including the famous liquid olives (it takes 10 olives to make one liquid olive), watermelon infused with sangria, rabbit tacos, liquid ravioli, Iberian ham, and mini airbags filled with cheese.
On our way home, we saw bonfires, people socializing on street corners in the warm, night air. We walked down to the local square to watch people set off fireworks, and after returning to the apartment, fell asleep to the booms and whistles of bottle rockets and small explosives.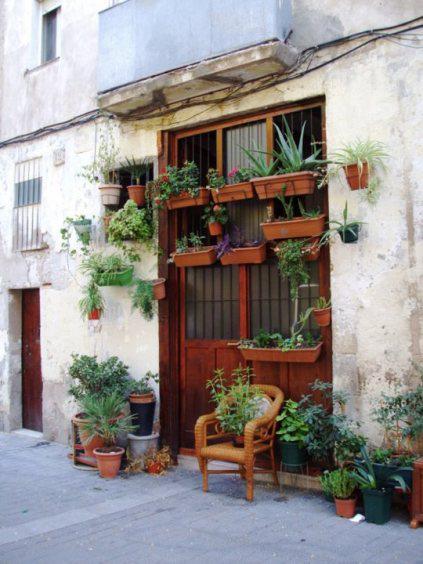 A plant lover must live here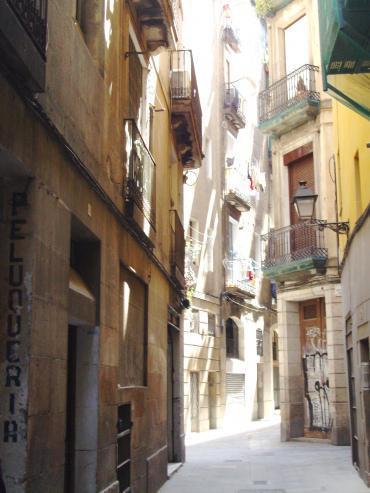 Close quarters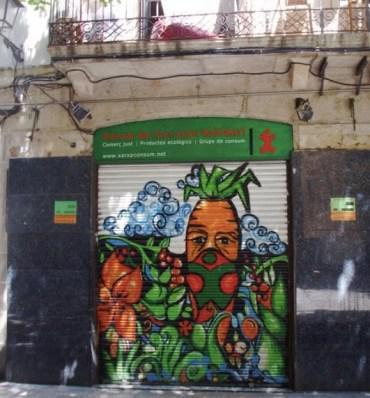 Organice produce shop closed for siesta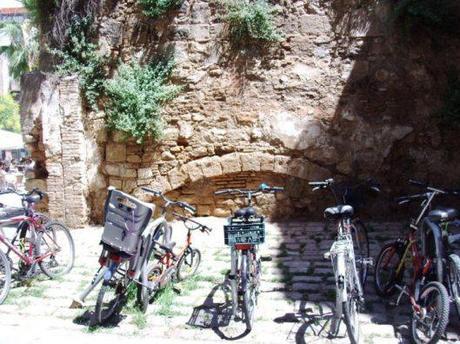 Bicycles against an old wall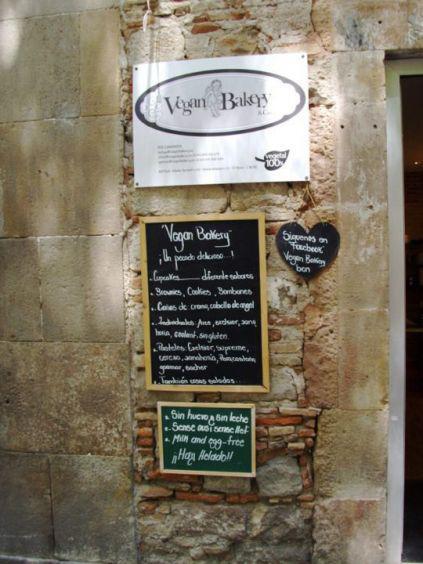 Snack time!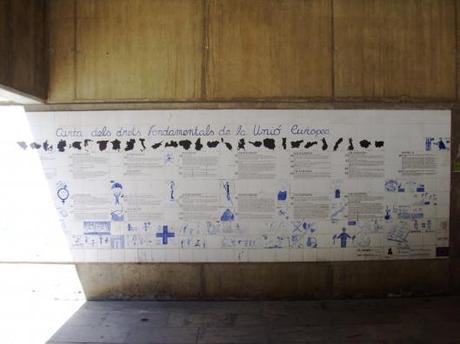 Placard explaining European Union at a playground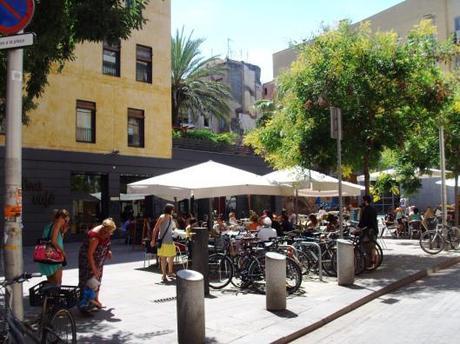 Plaza cafe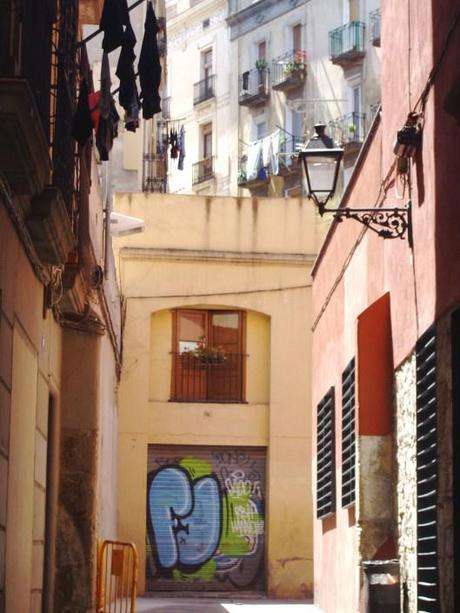 I like to take photos of graffiti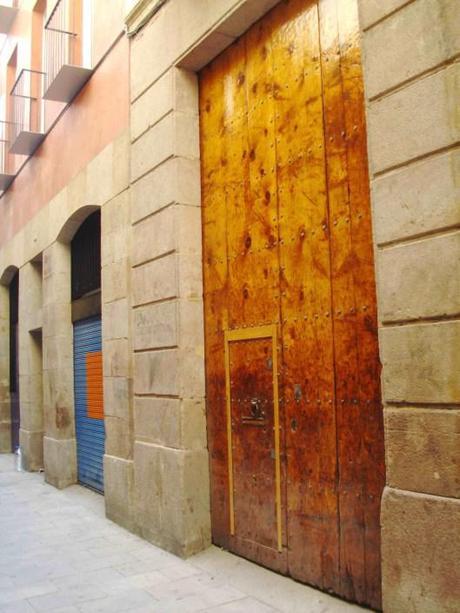 A door within a door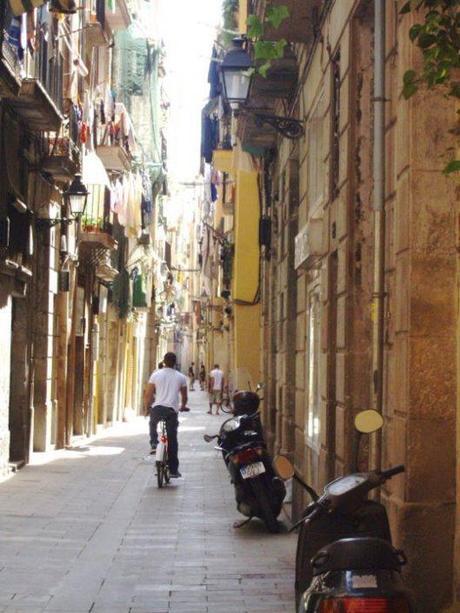 Only room for two-wheeled transportation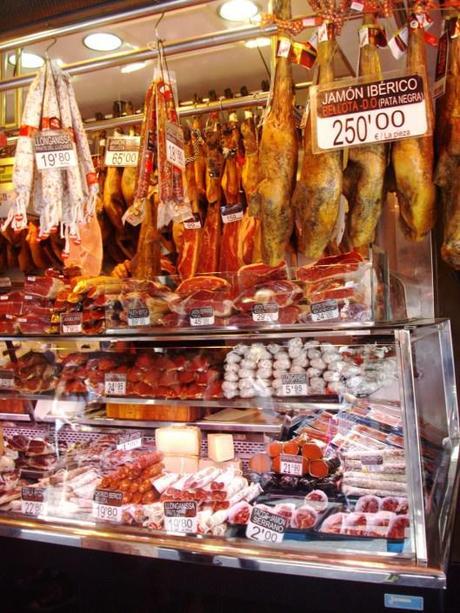 The delicious negra (from pigs only fed black acorns)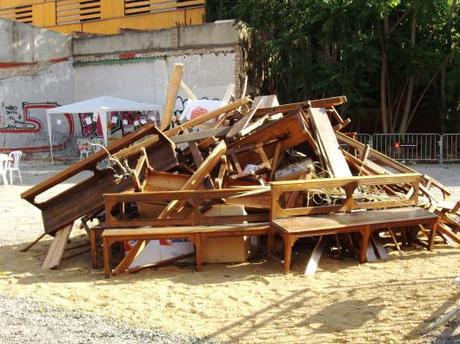 Ready for the San Joan bonfire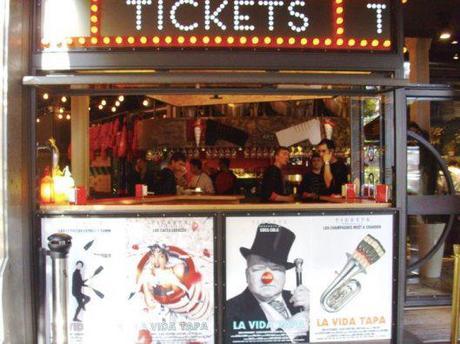 Tickets tapas restaurant (fun and delicious for all ages)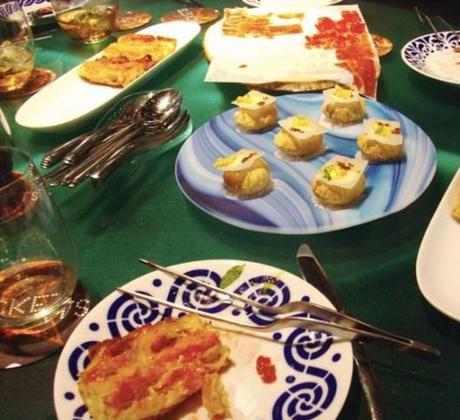 At Tickets: in the center, mini airbags filled with cheese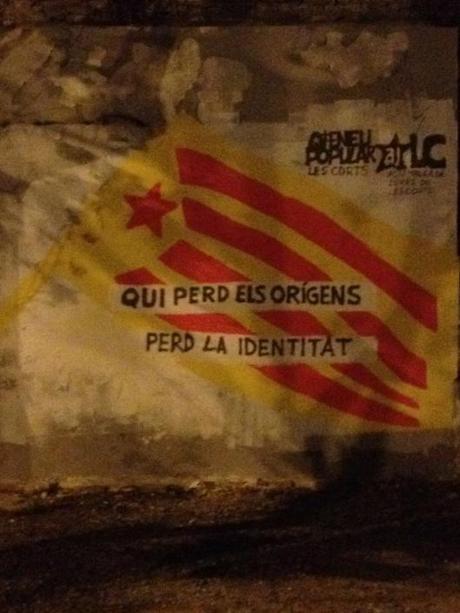 Earlier in the day we saw this being painted at a bonfire location (who loses his origins loses his identity)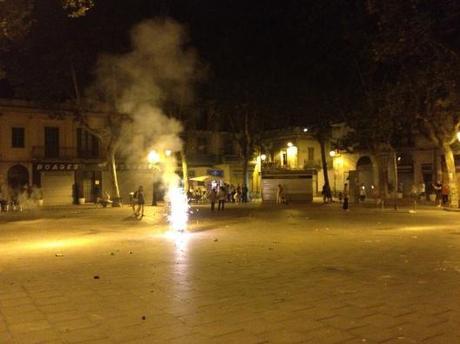 Fireworks on the plaza