October 24-26, 2014: Barcelona

My to do list on my second trip to this marvelous city (first trip was in 2007, so things have changed).
1) After checking into the Royal Ramblas Hotel and a quick shower, go to the Picasso Museum in the Gothic Quarter.  The Gothic Cathedral was built from 1298 to 1450 on the site of a Roman temple dedicated to Hercules, with stained glass from the Middle Ages. Would like to visit the museum again on a guided tour in a few days.  From 
this site
:
Barcelona's Gothic Quarter (Barri Gótic) dates from medieval times, featuring narrow winding roads and impressively haunting architecture. On the streets, passersby find gems tucked away in the little nooks and crannies - trendy restaurants, chic bars and thumping clubs. The area's proximity to La Rambla also contributes to its popularity among the young, nightlife-loving crowd. Meeting with friends in one of the several placas (plazas) before heading to dinner or a club is customary among the locals, and you would be wise to follow suit as it is here that the most interesting people-watching takes place.   
Because the roads here are narrow and cobbled, most are closed to regular traffic and are more or less pedestrian walkways. Metro stops Jaume I, Drassanes and Liceu are all near or within this district and there is access from La Rambla as well. It's easy to get lost in the maze of alleys, but there's no need to worry - the maps are detailed and people are always willing to give directions. 
2) Visit textile museum opposite Picasso museum and go to textile shop for buttons.  In the Gothic Quarter there is a museum shop opposite the Picasso museum that has buttons also.  This may seem like a silly thing to do, but important to me to make this stop as I can perhaps pick up a few souvenirs to take home.
3) Walk La Rambla, a one mile walk from our hotel, the Royal Ramblas, to the port.  That is walk La Rambla from Place de Cataluma to the port, top to bottom,
several
times.  On this street, or street mall, one can buy anything from a canary, a monkey, a bunny or a turtle, a newspaper...just about anything!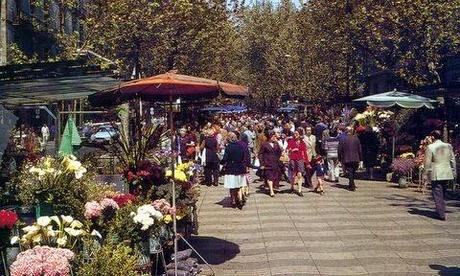 It is said that on La Rambla, one is both the actor and the audience.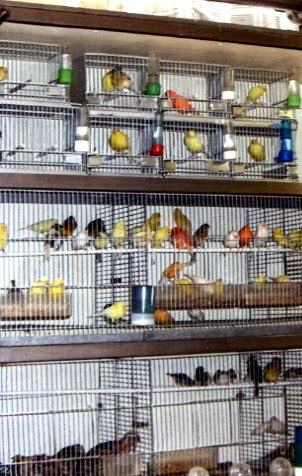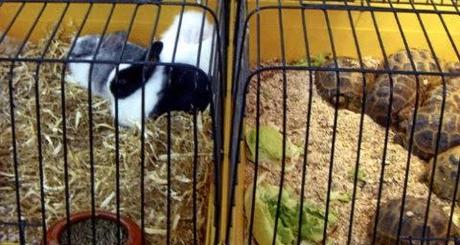 4) Go inside the food market. Oh, my! Lobster, octopus, eels, spices, confections or anything you might imagine in the way of edibles.  In 2007 I purchased beautiful marzipan candies, but alas, no pictures from then.  These pictures were from that trip, but I shall likely see this again.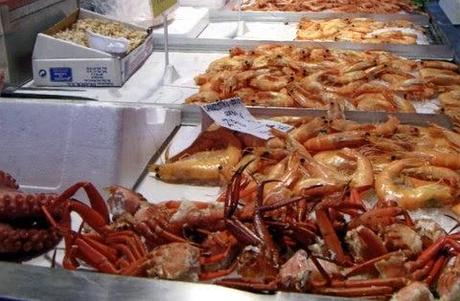 5) Rest.  For the next few days, make sure these sites are visited and join in with this walking tour or one similar to it.
Barcelona Walking Tour: Picasso and Picasso Museum
Highlights
Pablo Picasso walking tour of Barcelona

Guided walk highlighting the places visited by Picasso in Barcelona

Includes entry to the Picasso Museum, Barcelona's most popular museum

Professional guide
What You Can Expect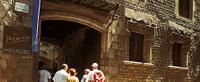 Barcelona Walking Tour: Picasso and Picasso Museum
Pablo Picasso (1881 - 1973) developed his famous painting style while living in Barcelona and spent many years of his life here. This tour will explore the man and the city he loved so much.
Your Picasso Walking Tour includes a guided visit to the Picasso Museum which honors his talent and is Barcelona's most visited museum. Your tour will end at the museum and you are welcome to spend additional time here at your leisure.

Some of the places you may visit during this Barcelona Walking Tour include:
Quatre Gats Cafe  (

Les Quatre Gats is famous for being the site of Picasso's first exhibition. He was also known to drink there regularly.)

Frisos del Col legi d'Arquitectes

Sala Parés

Escudellers Blancs

Carrer Avinyó

Carrer de la Plata

Porxos d'En Xifre

Llotja de Mar

La Ribera Quarter

Museu Picasso
6) Visit again the famous park where Gaudi has many architectural pieces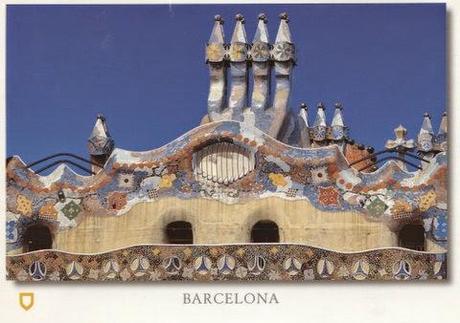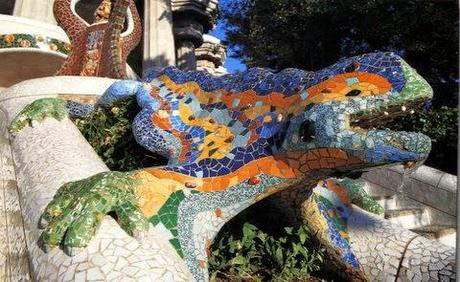 7) Again see the Temple de la Sagrada Familia in the heart of the city (also an Antoni Gaudi structure).  This church, constructed in multi-spirals for the sanctuary, was begun over 100 years ago and still stands not quite half complete.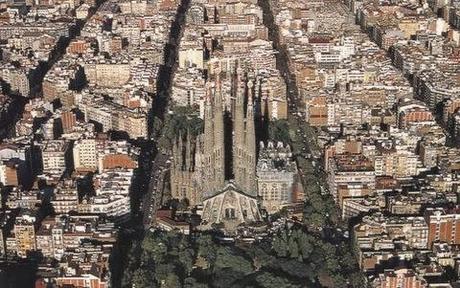 8) Eat lots of tasty gelato!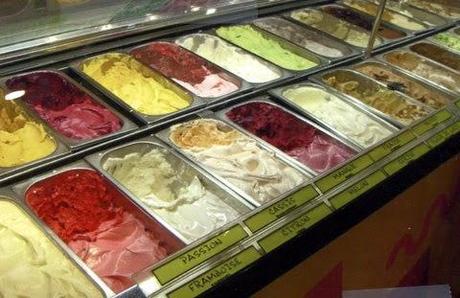 If these sites are seen and Spanish foods tasted, I'll be a happy tourist.