The other week I received an email from Mat G at Barbour to say that I had won £1000 worth of Barbour clothing, from the Land Rover range.
This is a great win!
I spent a little time browsing the range of items available on the Barbour website, deciding what I wanted, before emailing him back with the details of my choices.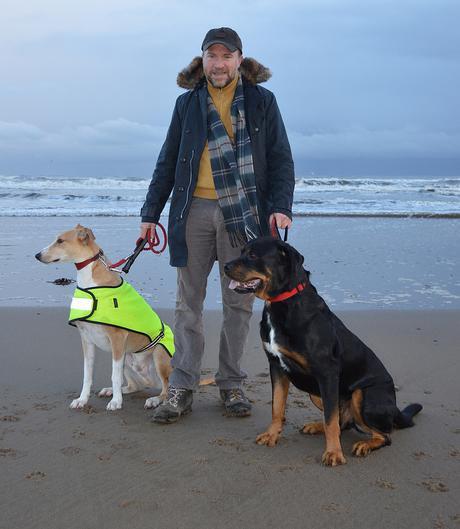 Just over a week later a box of goodies arrived at my door.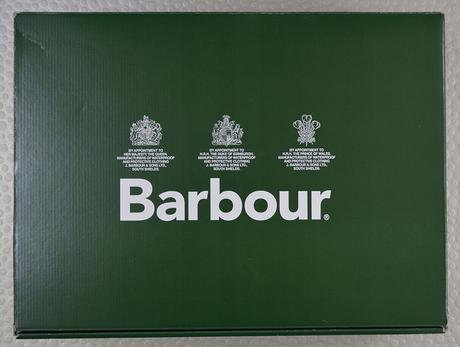 On Sunday we decided to go down to Crimdon Beach with Barley and Porter for a mini photoshoot. It was freezing cold, which made me happy that I had won some warm clothing and not shorts and a t-shirts. Hahaha!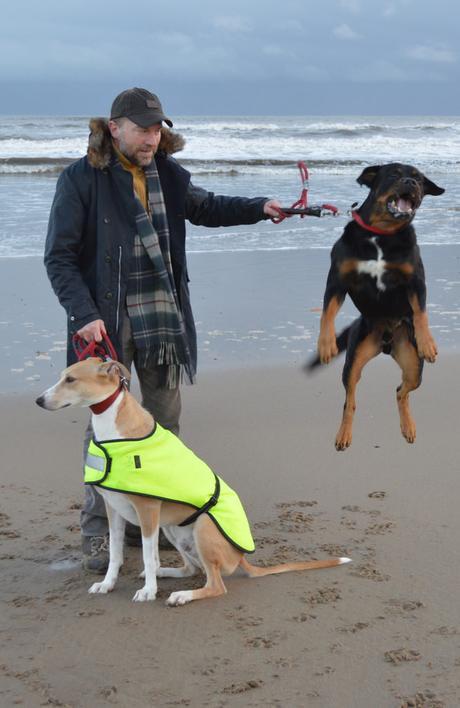 I think Porter our rescue Rottweiler was a little miffed that there was not a dog coat included in the win for him. I'm sure Barley our rescue Lurcher would also have liked a nice new coat, but he was too busy eyeballing dogs further along the beach to show his disappointment. The items I chose from the Barbour Land Rover collection included, The Barbour Driving Coat (£599): This is a heavyweight Oban waxed cotton coat with a detachable collar, and jacquard and wool lining. It is now my default winter coat. It is well made, will withstand the elements here in County Durham, and more importantly withstand the dogs lively antics.
Barbour Clearwell Knitted Blazer (£199).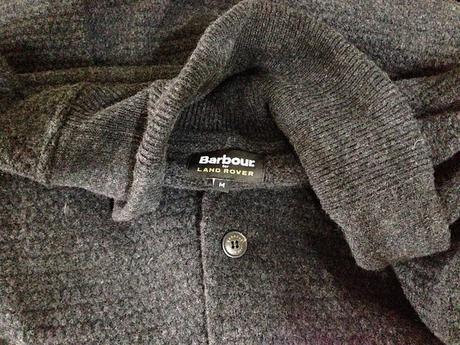 Barbour Richardson Half Zip (£119).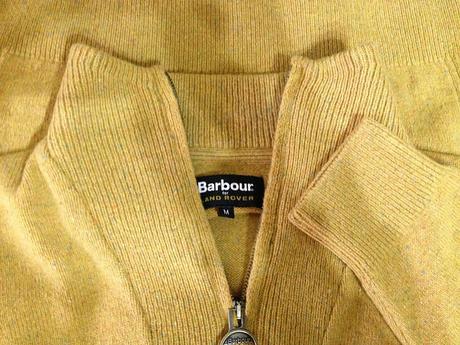 Barbour Land Rover Lambswool Scarf (£44.95).
The scarf is a very timely result. Previous to winning this Barbour scarf, the scarf I usually wear, which I purchased in Sarajevo, Bosnia is now looking a bit thin and worn, but it has done me proud, and I'm sure my new one will last for a long time too.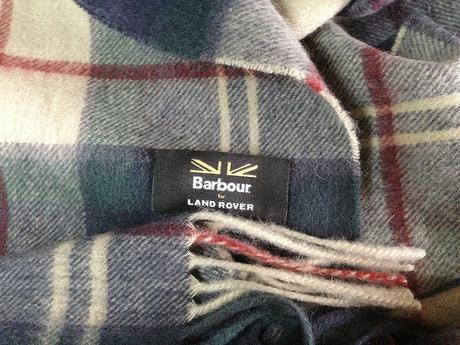 Barbour Land Rover Wax Sports Cap (£34.95).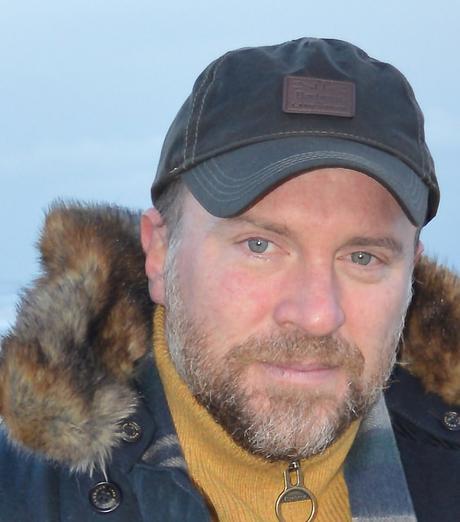 We tried our best to get some decent shots of my lovely new clobber, but with two mental dogs and arctic conditions, it wasn't an easy task. The dogs didn't want to wait around while the photos were being shot, they wanted to run, and not just for fun but to get warm too. At least I was nice and warm in my new jumper, coat, scarf, and hat – Thank You very much Barbour!
J Barbour & Sons Ltd,
Simonside,
South Shields,
Tyne and Wear,
NE34 9PD
http://www.barbour.com/uk
Blog post by Richard Randall