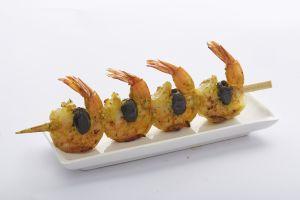 This summer, take an African Safari through the wild jungles, as Africa comes alive at Barbeque Nation with 'Africa Magica' - the African food festival. Enter the mouth of a fiery, roaring lion and get mesmerized by a feisty ambience with leaves and other ceiling dropdowns. Lose yourself in the wilderness of Africa with cave patterns and glass paintings that adorn the walls.
'Africa Magica' is an African food festival that offers patrons a chance to experience the magic of the mysterious and feral Africa. Signature dishes include Jollof Rice- a popular West African dish containing African rice, tomatoes, onions, spices, cumin and hot red pepper; Tanzanian Shabbat Fish - a traditional fish delicacy made with a blend of Mediterranean spices and olive oil; and PiriPiri Tangdi - PiriPiri (African Bird's Eye Chili) Chicken, which is the most famous barbequed preparation from Africa's Mozambique region.
Get swept away by equally tantalizing vegetarian preparations such as Butternut and Shallot Soup - a velvety rich creamy soup laced with golden fried shallots, with chili peppers that bring out the rich, nutty flavour of the pumpkin perfectly; Mixed Vegetables in Adobo Sauce - raw vegetables soaked in a stock of paprika, oregano, salt, garlic and vinegar that preserve and enhance the flavour. For dessert, sample the Malwa Pudding - a sweet dish containing apricot jam and served with hot custard and ice-cream.
With this African food festival, Barbeque Nation is all revved up to let diners take a walk on the wild side. Visiting guests will be welcomed to a bright and vibrant atmosphere. Tattoo & Face Painting artists will do African based non-permanent tattoos & face paintings.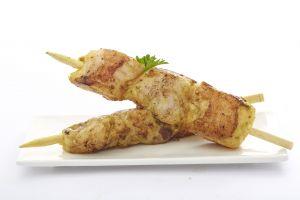 Visit any of Barbeque Nation's 9 outlets in Delhi/NCR - Connaught Place, Jangpura, Saket, Vasant Kunj Pitampura, Janakpuri, Vivek Vihar, Noida and, Gurgaon between April 22 and May 10, 2015 to explore the most delectable choice of cuisines all the way from Africa.
Uday Menon, Chief Business Officer, Barbeque Nation Hospitality Ltd., says, " Africa Magica is Barbeque Nation's endeavor to help our customers discover wild and magical Africa. Our special African food festival has dishes that have been crafted by our expert chefs, and are sure to delight the taste-buds of our patrons. Our menu sports an array of lip-smacking dishes and we are delighted to present our guests an unforgettable culinary experience."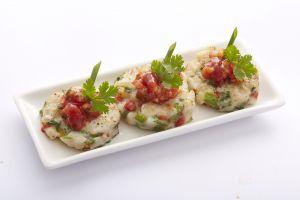 Chef Vijay Bakshi, Head of Culinary Operations, Barbeque Nation Hospitality Ltd., adds, "This special food menu offers a chance to go wild over African food. The African menu preparations, complemented with starters and soups are here to enable a wonderful barbeque experience to the guests. We look forward to cater to the tastes of our diners and truly revel in the spirit of Africa."
Barbeque Nation is a pioneer in India to promote 'DIY' (do-it-yourself) cuisine with a concept of live on-the-table grill in India and is today the largest casual dining brand in the country. The restaurant offers a pre-fixed menu with a fixed price. The menu is drawn from Mediterranean, American, Oriental, Asian and Indian subcontinent.
Where: Barbeque Nation outlets - Connaught Place | Jangpura | Saket | Vasant Kunj | Pitampura | Janakpuri | Vivek Vihar | Noida | Gurgaon
Average meal for two: Rs 1600
Timings: Lunch and Dinner hours
Phone: Delhi - 011 60600000/02 | Noida - 0120 6060000 | Gurgaon - 0124 6060000