Now that 2014 is almost behind us and 2015 is on the way, who isn't thinking about making this New Year better than the last one?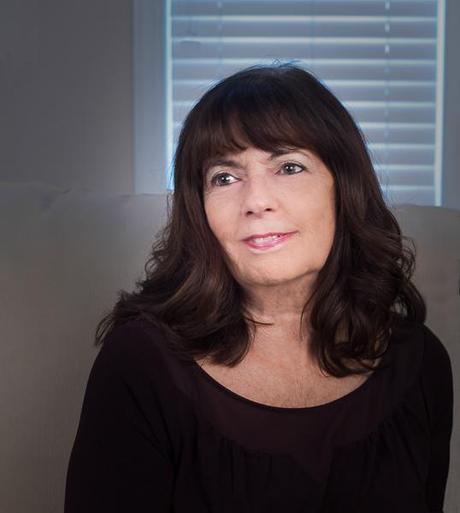 My young granddaughter's definition of resolution is "something you can do better." Isn't it true that we all can find something we can do better in 2015? But wait, first let's see what we did better in 2014. I know that this past year I experienced some adversity and loss in my personal life. What I tried to do better was to manage it in a more positive and productive way. My hope is that in 2015, I am in a better place and can benefit from my new coping skills.
Resolutions can begin with tiny steps. Starting a diet can begin by cutting out sweets. Budgeting can start with clipping coupons. A program for stopping smoking may be initiated by cutting out two cigarettes each day. Strolling around the block three times a week is enough to snag an exercise routine. Start small, but think big!
What if it is your relationship that you want to improve? Now that's tricky. After all, it takes two people to make a relationship, and two people to change it. You can't change your partner, but you might try changing the way you look at your partner and the life you share. Doing something on your part just might encourage your partner to do the same.
No matter what your resolution, build on your successes. Feel good about doing something to make your life better. Keep a positive attitude, and try to find people who will support your efforts. Surround yourself with their karma. The year 2015 can be the best one yet.
From New York to Georgia
Having been in Georgia for twenty-eight years, I should be saying "Y'all." But I am still known for my New York state of mind, and my accent has not changed one bit. Immediately upon speaking to me, you can tell I am from New York; and if you see my license plate, you know it's me because it says 1NYGIRL. During the many years I have been in Georgia, my trips back to Long Island have been numerous. I must say that for some reason in this past year, I didn't get there much. I made several attempts to get home to Long Island, without much success but on December 12, I finally made it. With life being as complicated and unpredictable as it is, one can easily be derailed from even the best-laid plans. But this trip to my home turned out to be the best yet. Seeing all my family members and noticing the physical changes to their appearances made me stop and think. Although they looked a little older and of course wiser, their hearts remained unchanged. Our heart does not keep score of the past nor does it predict the future; it just feels and pours out emotions in obvious ways. My visit helped me realize the importance of every moment we have with our special loved ones.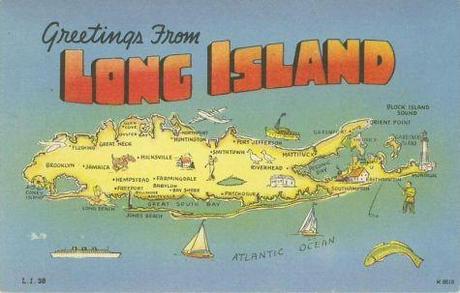 Living in Alpharetta, Georgia has been so different than my life on Long Island and has afforded me many new experiences. My private practice in Cumming, Georgia has been successful and I have had the pleasure of meeting some wonderful people who have shared their stories with me in hopes of finding a better way of life. I hope I have fulfilled that endeavor. The next year may find me leading a quieter life and slowing down, but I will always provide my clients with the tools they need to make their best choices.
Katy on Ice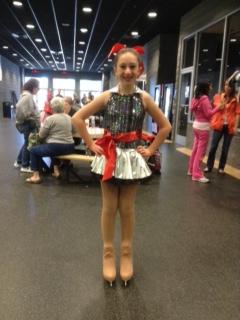 It has been almost four years now that I have been taking my granddaughter to ice skating classes and competitions. We have been a team and we have always been great team players. During the first year I skated with her; I wanted to make sure I was near in case she took a fall.
Getting back on ice skates was a challenge for me, but the rewards were great. Now, almost four years later, with several competitions under her belt, my presence on the ice is certainly not needed. I still attend, watch and try to "coach" her, even though I do not even know the proper names of the moves and jumps. From ages seven to eleven she has grown into a lovely young tween and I couldn't be prouder of her accomplishments.
I am the very proud grandmother of four awesome grandchildren whom I love and adore.
Gingerlily Says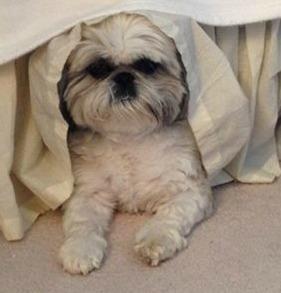 I am fairly well known as being an animal lover. My Shih Tzu, Gingerlily often accompanies me to work. Thankfully, we have a pet-friendly office. GL (short for Gingerlily) is now over seven years old and I decided it was time to get her a friend.
Maybe I should have consulted with GL first because the Cavalier King Charles puppy that I brought home to her was not viewed as a friend but more of a foe. If GL could talk, I am sure it would sound like this: "I was perfectly happy being the only dog here. Why did you spoil my life with this little monster?"
Well time will tell how it goes, but for the moment GL is not looking to make friends. We are working on their friendship, but I fear we have lots of hurdles to overcome.
Chancey Says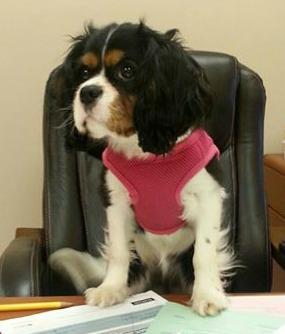 Our five-month-old Cavalier King Charles puppy is a bundle of energy and knows no strangers. Otherwise known as Chance of a Lifetime, we call her Chancey. She just can't understand why GL won't play with her. She has tried everything she can to make friends with GL, but with no success.
She loves to run, jump, find critters in the grass, eat cat food if she can get to it and snuggle in your arms. She knows how to look at you just the right way to get what she wants. She goes to work every day with her daddy and plays with all the clients. Chancey is getting to be known as a therapy dog. Age is not a factor in her fans; young or old, people can't get enough of her impish ways. She can charm even the most unenthusiastic of the bunch. It takes just a moment to fall in love with her. So why hasn't GL come around?
News from College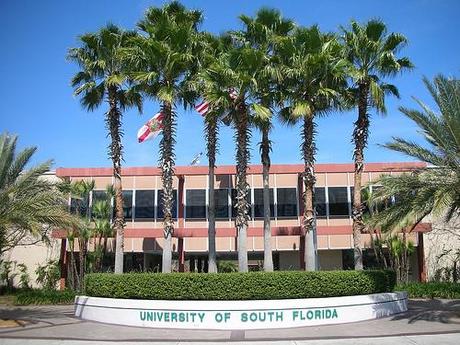 I finally have a granddaughter in college. She is a freshman at University of South Florida and we're so proud. It seems like it was only yesterday when my own girls were college students. I love hearing all about college life and her sorority. You could say I am reliving it all over again. Isn't that a grandparent thing? As grandparents we get a second chance at the milestones our own children met. As my first-born grandchild, she paves the way for the others who follow. These are moments to always cherish.
From Georgia to Charlotte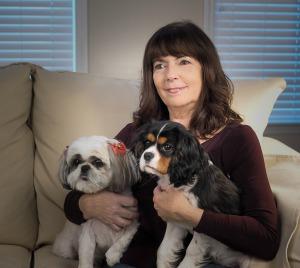 In 2015 I will be spending some of my time in Charlotte, North Carolina. I look forward to some new adventures and the opportunity to help raise our wonderful new puppy. I hope that Gingerlily decides to become her friend soon. As my time will be shared between Georgia and North Carolina, I will be commuting to work each month. I will continue to provide my clients with the very best counseling and coaching they deserve. We all come to a crossroad in our lives when change becomes a reality and although New York is still in my blood, I see this new adventure as another opportunity to make some beautiful new memories.
My hope is that I can continue to be a role model for all who know me.
Here's wishing you all a wonderful, enchanted and successful New Year. Make 2015 all you want it to be!