Replace your kitchen to-do-list and to-buy-lists and other similar memos… with this Banksy Chalkboard Rat Wall Sticker. Create a clutter free environment by adding fun and art to your kitchen walls.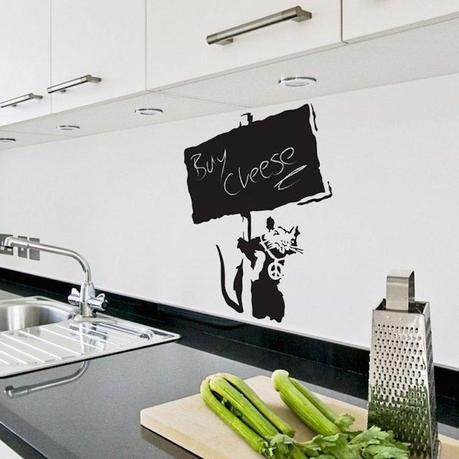 The sticker shows a rat holding a blackboard. This means you can scribble your kitchen shopping lists or other important notes on this sticker itself with a chalk and wipe them clean once attended.
Instead of a wall full of diversely colorful memos, you'd have just one Banksy art that will be enough for all your instant notes. Ideally meant for those who prefer their kitchens to look neat in terms of its layout and design.