This winter I want to try and stay away from wearing jeans all the time I know it's the warmest option but I want to mix it up by wearing more dresses/skirts with chunky knit jumpers & cardigans and tights.
I think this dress from Bank Fashion is perfect for autumn/winter, it has long sleeves and it feels quite cosy when I wear it, the colour is also very pretty. In the photos below I'm wearing the dress without tights but it looks great with tights as well for those really cold winter days.
This winter I'll be wearing this dress with my oversized boyfriend coat & my chunky knit winter hat.
I'm wearing this dress with my leopard print wedge boots, most boots would look great with this dress, I can't wait to experiment :)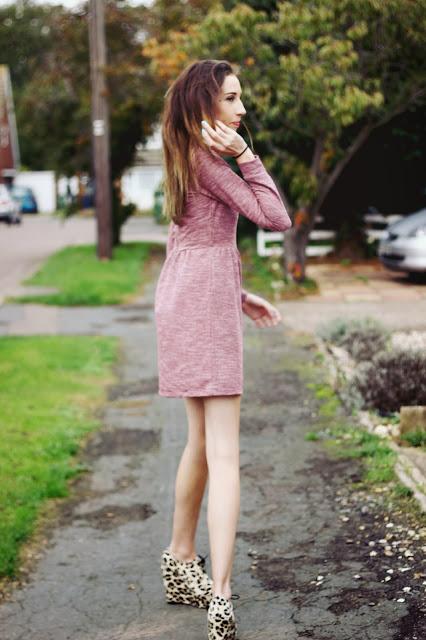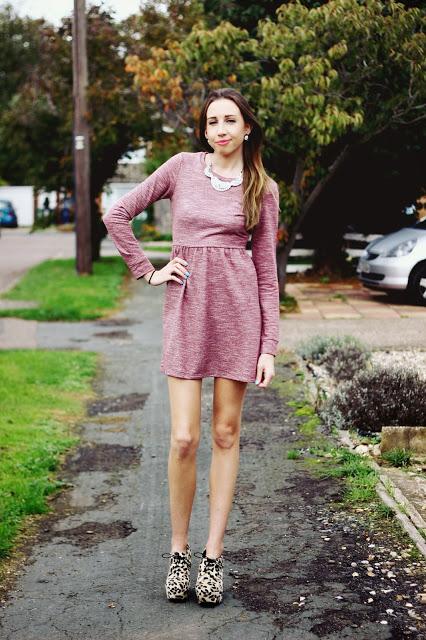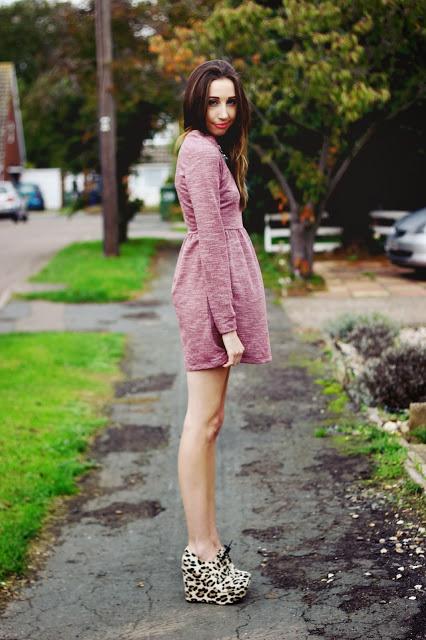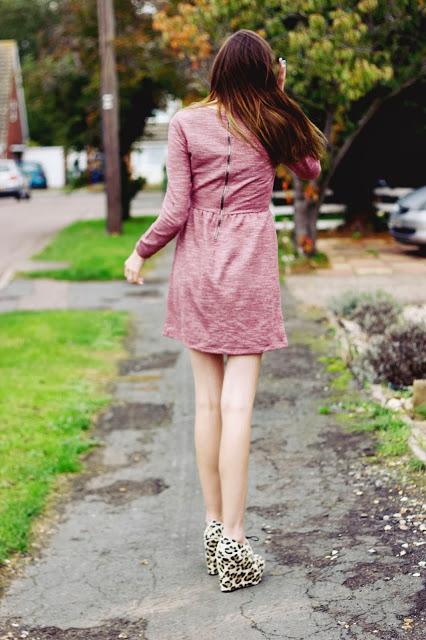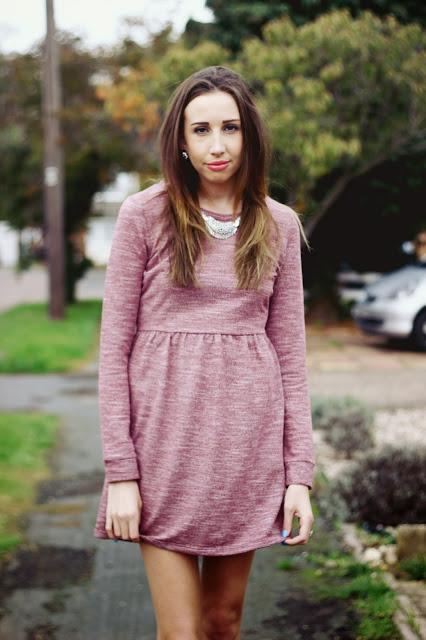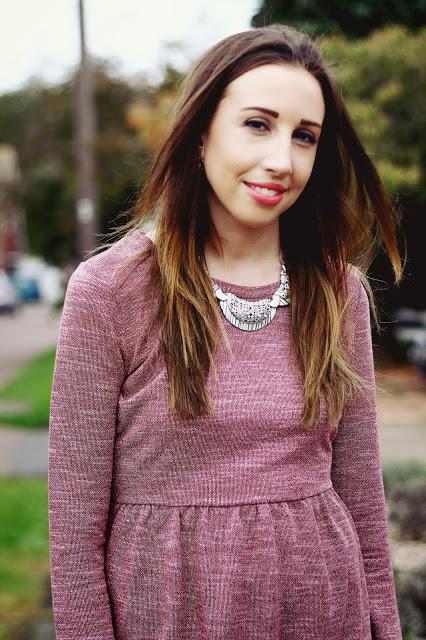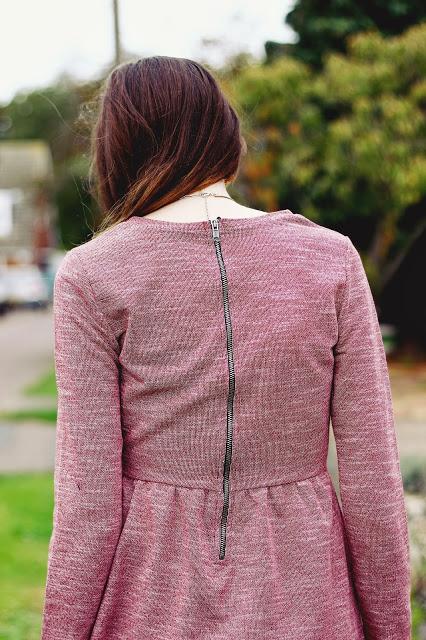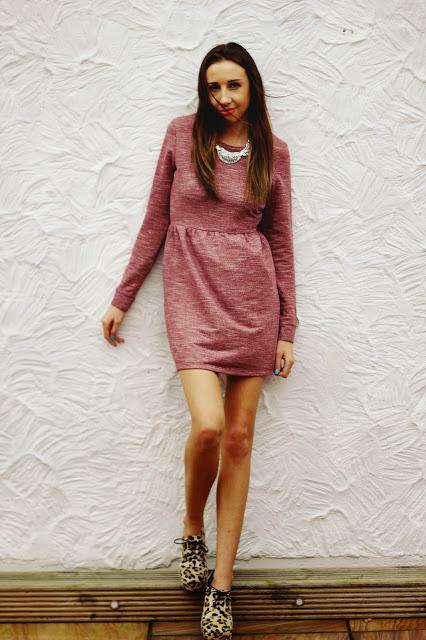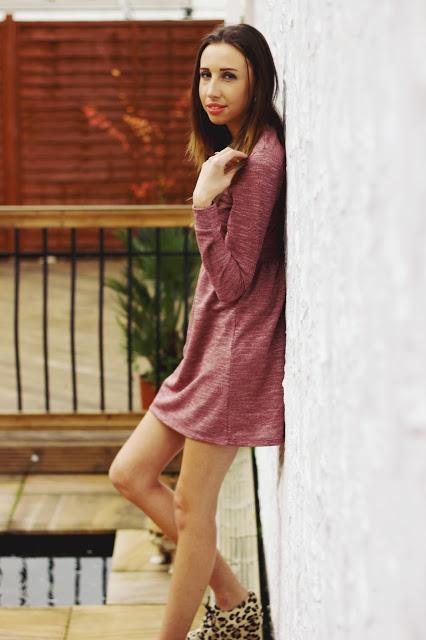 Dress-BANK Fashion*
Wedge Boots-Missguided
Necklace-Fashion Culprit