My friends were visiting me the last few weeks so I did not have time to write a blog post. Instead I've taken random photos and posted them for you to see.
If you live in Bangkok they won't be particularly interesting, but for those of you who have never been here before, I hope you enjoy them.
Sukhumvit Skyline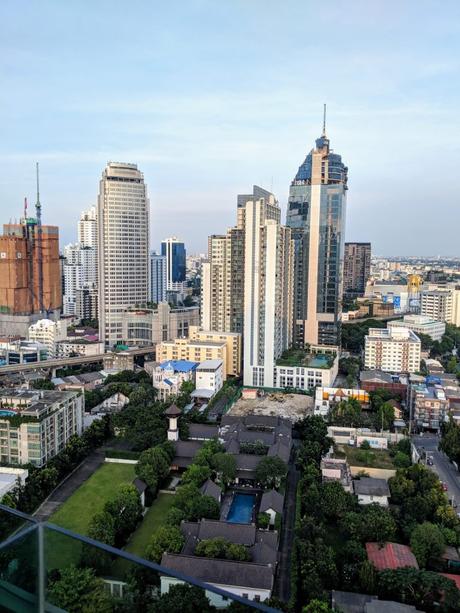 This is what Bangkok and almost every major city in Asia looks like to some extent.
A bunch of small family homes and massive high-rises.
The area above is one of the most expensive rental areas in Bangkok.
Another view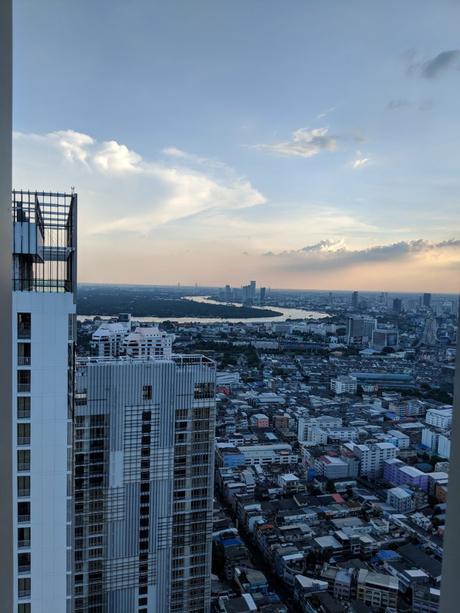 Where my friends stayed, the condo had 50 floors, a pool and gym. Less than $80 per night for a two bedroom with a view, who said Bangkok was expensive?
My Noodle Place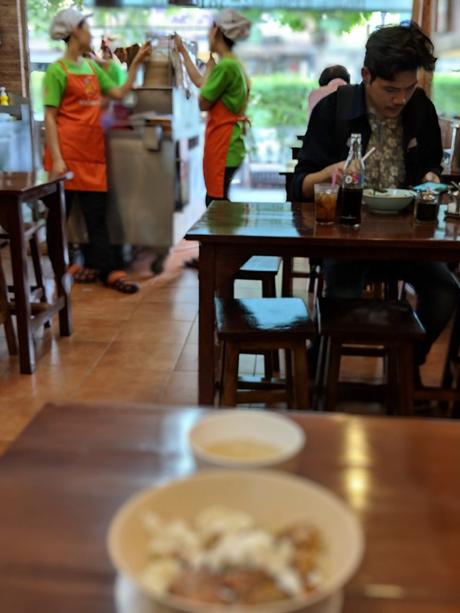 My favourite noodle place in Bangkok, located in Thong Lor.
The place has tons of character, the food is cheap and you'll see people of all walks of life in here.
The service is amazing and sometimes the staff are singing in Thai for no reason.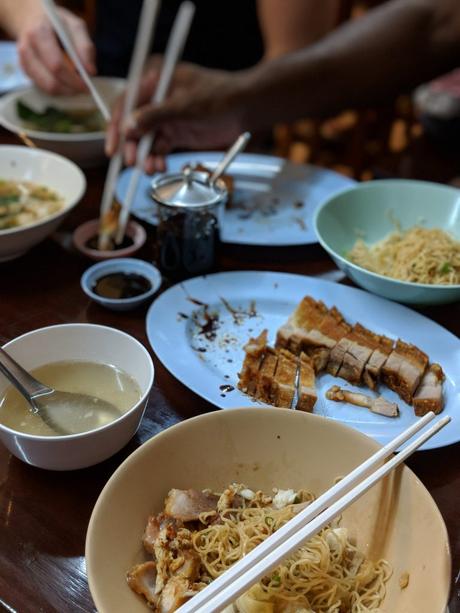 One of my friends who visited me was black (notice the black hand).
A girl walked up to him in a club and said she loves black people. Turns out some Asians girls love the BBC. She was not a hooker.
Bamee Kon Sae Lee is the name of this noodle place, located in Thong Lor.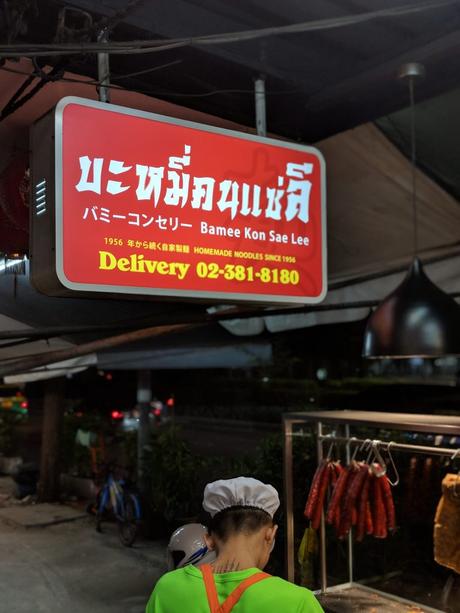 Soi Cowboy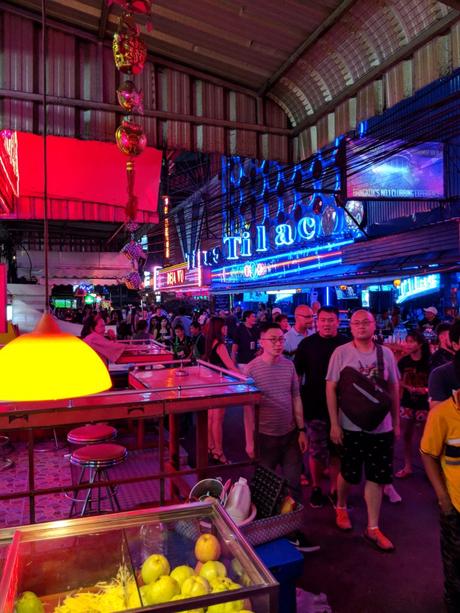 This is Soi Cowboy, a strip full of go go bars with neon lights. Baccara and Crazy House are my favourites, both contrast great in what they offer so it's worth checking both.
Baccara is full of reserved Japanese expats and cute girls that have the Asian look. Very few westerners.
Crazy House is the opposite.
A drink in either will cost around $6.
Mom and Pop Shop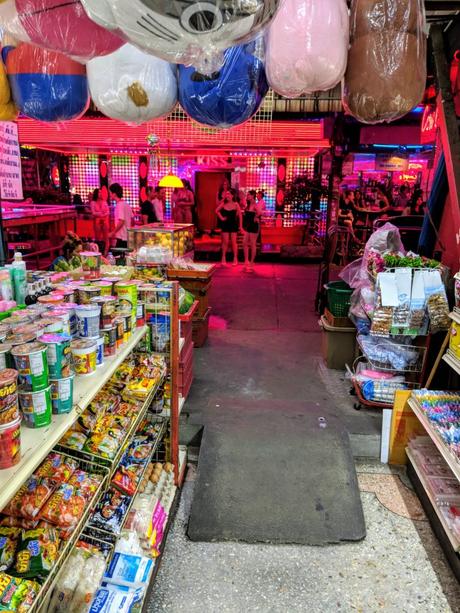 There's a convenience store in Cowboy, selling everything from noodles, beers and teddy bears for your new loved on. Unlike Europe where shops increase everything by at least twice the price near tourist areas, that's not common in Thailand.
I took this photo on my way home, I had to pick up some milk.
Levels Night club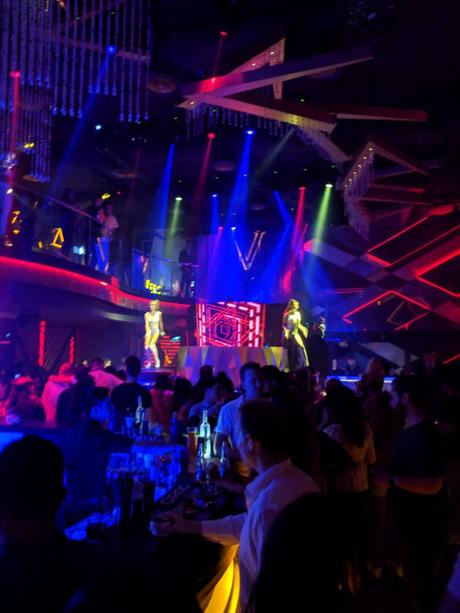 Levels Night club on Soi 11, wasn't that busy for a Saturday night. Not sure if that's because of the rain or if people aren't going to Soi 11 anymore, this used to be one of the most livest Sois in Bangkok, but lots of places have closed down for various reasons and it seems to be dying slowing.
Free entry on a Saturday, worth checking out for sure, they have an outdoor section with a nice view.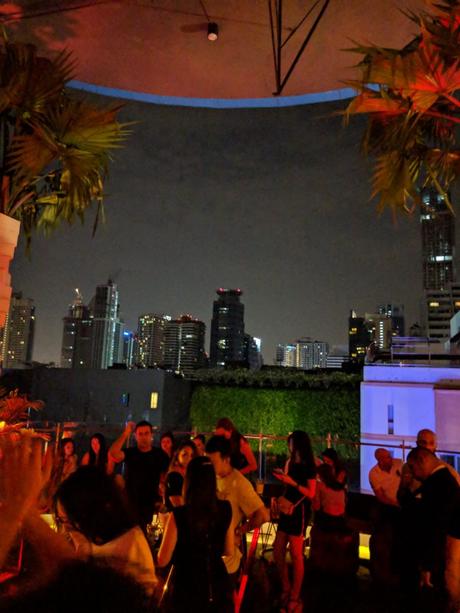 Bottle Service
A different club.
3 bottles of 1 liter Smirnoff came to 750b ($23) each between 10 people - including mixers and ice - who said Bangkok was expensive?
I won't name the club in fear for my life, but a lot of my friends got sick the day after with the same symptoms, my guess is the alcohol was fake, this is common in this part of the world. Best to visit these places sober with some sort of alcohol testing kit...said no one ever.
Health and Safety

One of the things I love about Thailand is its lack of regard for health and safety.
When they do any kind of road work you can just walk right by and see what is going on, some people hate it but I think it adds to the country's carm.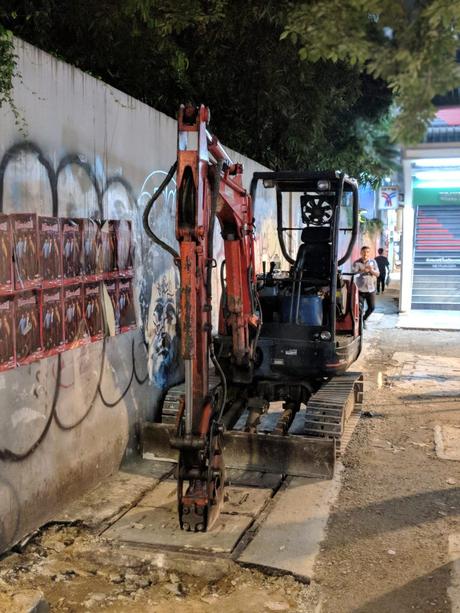 Bulldozer left unattended for the night in Thong Lor.
Motosi drivers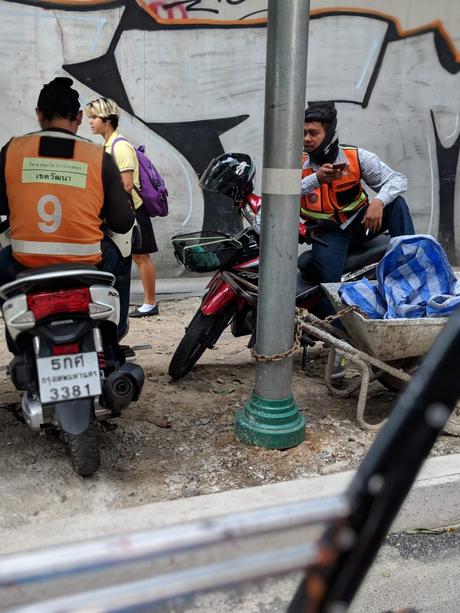 Anyone wearing an orange hi-viz vest on a moped is a moped taxi. Usually located outside large condos and on the corner of every street.
If you don't know the price or look like a fresh of the boat tourist, they will over charge you.
These are the only way to travel during rush hour and periods of heavy traffic, they are almost the most dangerous, drivers usually give zero fucks when driving and you won't have a helmet.
My friend refused to get on one and was 20-40 minutes last to every venue. He didn't die though.
Random noodle joint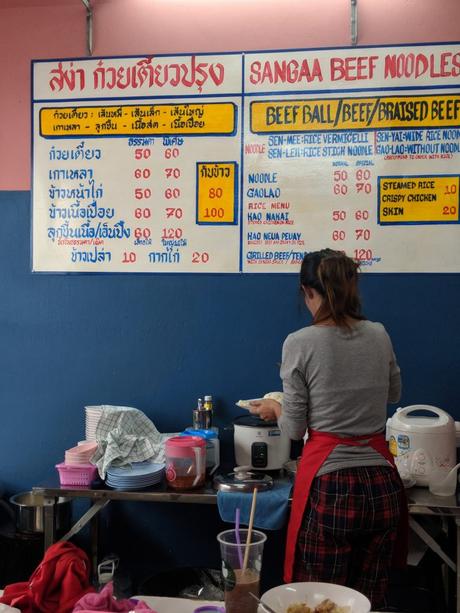 Beef and rice or beef noodles for $2 in Thong Lor - who said Bangkok was expensive?
These types of restaurants are everywhere in Bangkok, rarely visited by westerners because they are intimated or think they will get sick.
Most of these shops are very friendly towards you and family run. This place was run by a couple and their 5 year old daughter was helping out.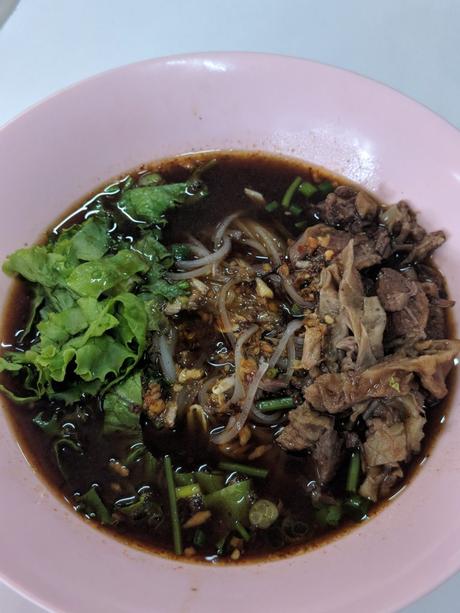 Often when I visit these places I don't know what I've ordered until it comes out.
This was a beef noodle with beansprouts. Was good.
Bangkok Smells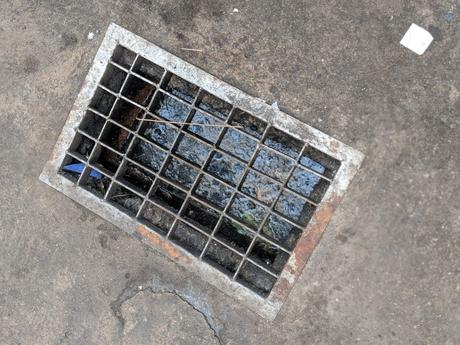 On of the downsides of living here is the smell and open sewage. When it rains and floods, all that comes onto the streets. Doesn't matter where you stay you cannot get away from it.
Mango Sticky Rice
Please eat mangos if you come to Thailand.
Fruit stand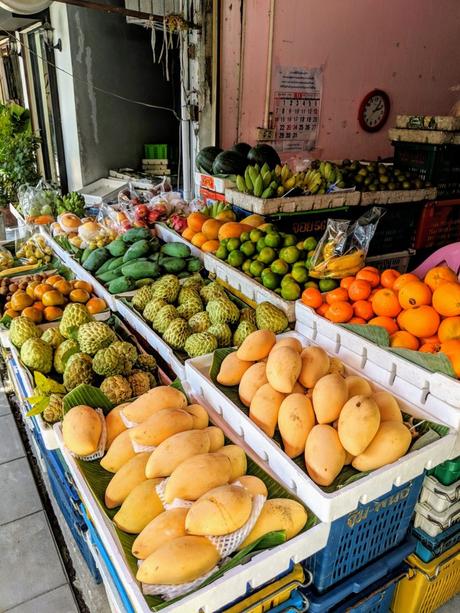 A typical street vendor stall selling fruit. Everything is fine to eat once washed.
Okay I'm out of photos and fucks. Hope you enjoyed this.
If you're thinking about moving to Thailand and need help or advice, check out my Online Nomad Group by clicking here.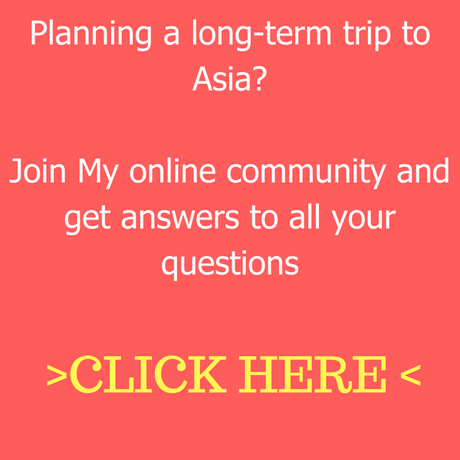 About Author

Harvie
Hey, thanks for reading my blog. I'm Harvie, a digital nomad who has been living in Thailand for a little over 5 years now primarily living in Bangkok.