Disclosure: This shop has been compensated by Collective Bias, Inc., and its advertiser. All opinions are mine alone. #SoHoppinGood #TopYourSummer #CollectiveBias
School is almost out, 10 days to be exact here in Miami, and that means it's time to plan our end of school celebration. This year, my friend will be hosting a pool party and I will be bringing dessert. I knew I had to come up with a super fun dessert option for the kids and there is no dessert more fun than ice cream! Ice Cream cake to be exact!!!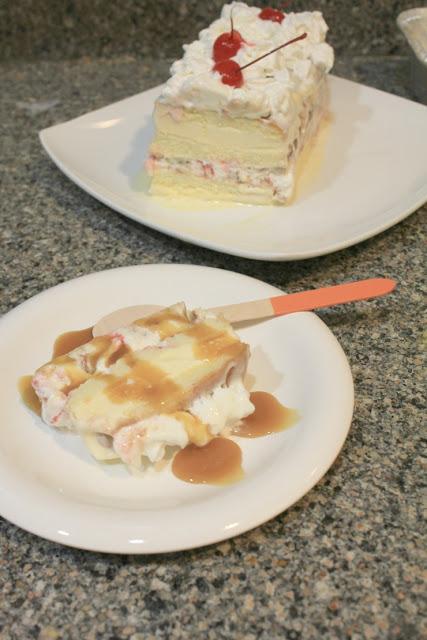 I decided to do a quick test run beforehand to make sure I created ice cream cakes the kids would love. First step was to make a stop at my local Walmart Neighborhood Market and stock-up on the new Blue Bunny ice cream flavors. I picked Homemade Vanilla, Pistachio Almond, Butter Pecan and Banana Split!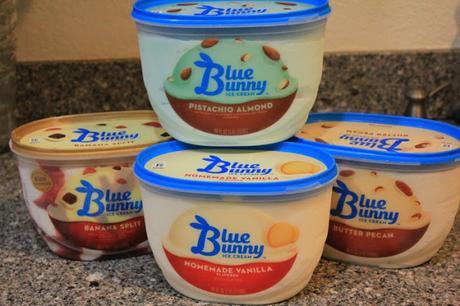 I also picked up a couple more essentials for my cakes: whipped cream, Smuckers caramel topping, butter pound cakes and maraschino cherries! I am super overwhelmed with end of the year activities at school so I took a couple shortcuts with my cakes. I like easy recipes and there is no easier recipe than my Banana Split Ice Cream Cake!
Banana Split Ice Cream CakeServes 8
Ingredients:1 Blue Bunny Homemade Vanilla ice cream1 Blue Bunny Banana Split ice cream1 butter loaf pound cakeWhipped cream3 maraschino cherries with stemSmuckers caramel syrup for serving1 foil loaf pan1 gallon size resealable bag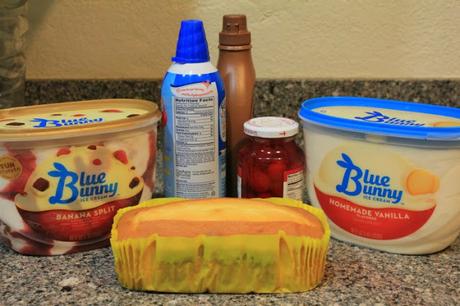 First, slice your pound cake, lengthwise, into 4 slices.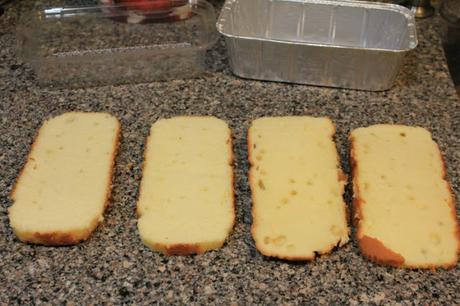 Place one slice of cake at the bottom of your foil pan.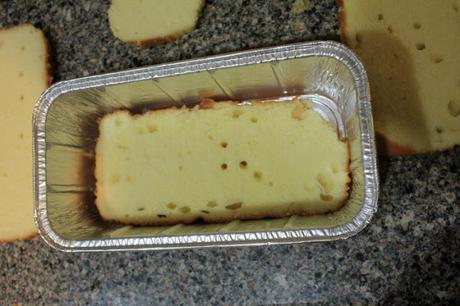 Next, place three scoops of Blue Bunny Homemade Vanilla ice cream over the loaf slice. Spread evenly with the back of a spoon.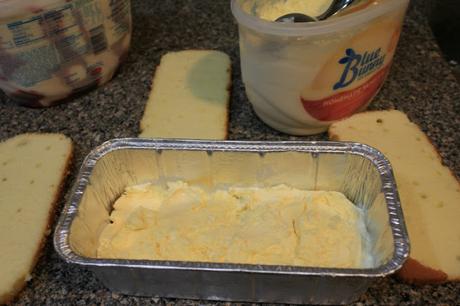 Top the vanilla ice cream layer with a slice of pound cake.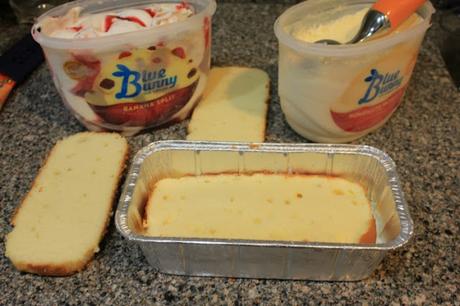 Top second slice of pound cake with 3 scoops of Blue Bunny Banana Split ice cream. Again, spread ice cream evenly with the back of a spoon.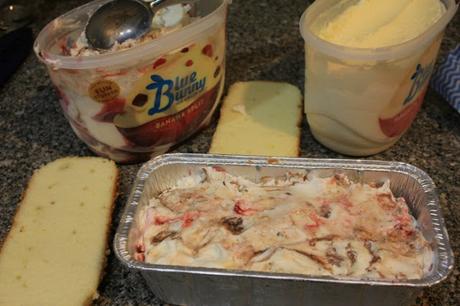 Repeat the layering steps again with the vanilla ice cream and then top the cake with the last cake slice.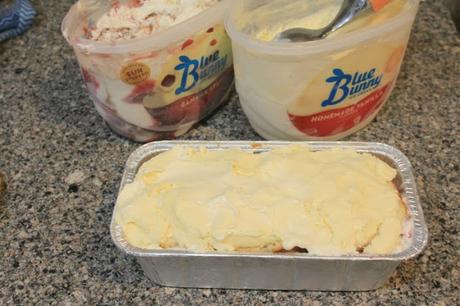 Place a plastic top on your loaf pan and place the cake in a resealable bag. Put in freezer for 2 hours to set. Putting ice cream cakes in a resealable bag helps them maintain their freshness. In a resealable bag, the cake will keep up to one week.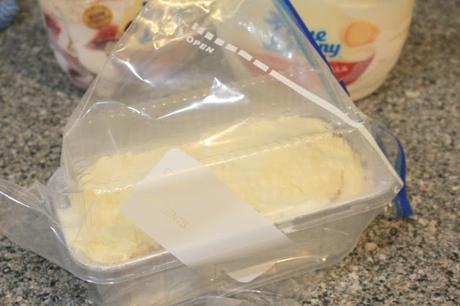 When ready to serve, remove the cake from the freezer and run a warm knife around the edges to loosen the cake. Then, turn onto a plate.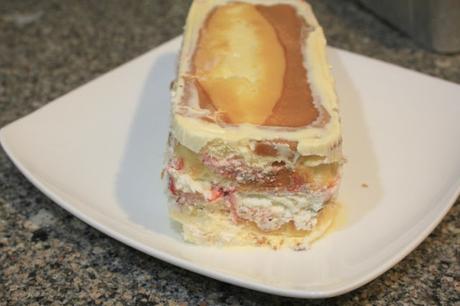 Top your cake with whipped cream. I only add whipped cream to the top but you could frost the cake with whipped cream as well!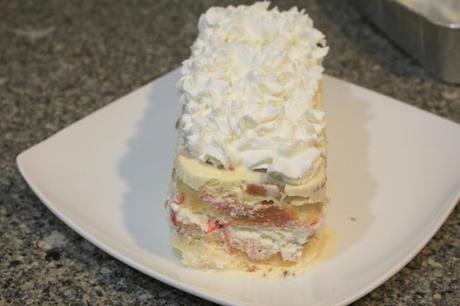 All amazing banana splits need to be topped with cherries so make sure your cake has some yummy cherries on top! Slice and serve with caramel syrup!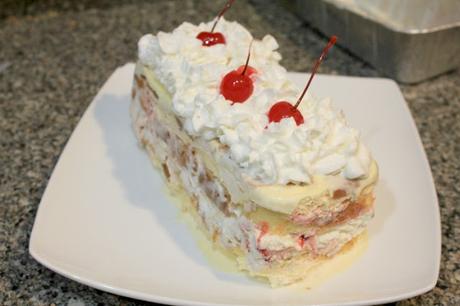 My family loved this cake. It was banana split heaven in a slice. This is a great make-ahead cake and I plan on making about 5 of htem for pour end of the year pool party!!!
Blue Bunny ice creams are available at your local Walmart and Walmart Neighborhood Markets in the ice cream section!!